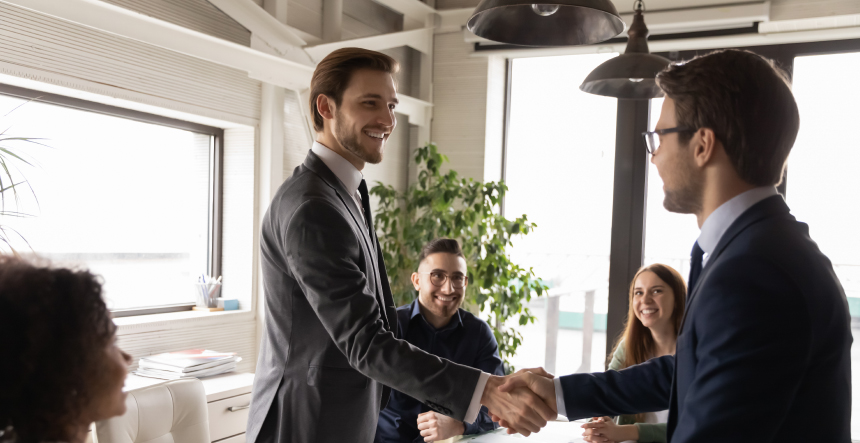 At KrishaWeb, we all are in a celebration mood! Yes, we are excited to announce that KrishaWeb has acquired Pixel Perfect HTML, a highly recognized front-end development agency. There are several factors contributing to our contentment with this acquisition. However, if we were to highlight the primary reason, we would state: "This acquisition holds immense significance for us as Pixel Perfect HTML is a highly esteemed front-end development agency acknowledged for its proficiency and excellence in delivering exceptional front-end development services."
Pixel Perfect HTML's expertise in front-end development services will enhance our mission to deliver innovative solutions driving business growth.
Overcoming Challenges to Explore the New Digital Horizon
KrishaWeb consistently pushes innovation boundaries within the digital frontier with a comprehensive set of web solutions. These span from web design, web development to web performance optimization, and Digital Marketing to Inbound Marketing. Now, KrishaWeb aims to enhance its offerings even more through the acquisition of Pixel Perfect HTML.
"Pixel Perfect HTML's proficient front-end development is certainly a seamless addition to our existing digital transformation services", remarked Mitesh Kadvani – Delivery Director at KrishaWeb. "We're thrilled to broaden our web development capabilities with this acquisition, which will provide us with a combination of attractive design and flawless functionality. KrishaWeb is anticipatingly looking forward to delivering our clients a complete package of digital success."
Elevating Our Web Development Services
Pixel Perfect HTML has established itself as a top choice for businesses seeking outstanding front-end development, with an impressive portfolio and expert team. Now, as part of the KrishaWeb family, the potential for innovation and excellence is limitless.
Now any business can establish a strong online presence and reshape their digital identity with our collaborative expertise.
Key Features: KrishaWeb's Acquisition of Pixel Perfect HTML
Excellent Design to HTML Conversion: Pixel Perfect HTML transforms design concepts into stunning HTML.
Integrating CMS with Ease: Clients enjoy the advantages of integrated content management systems that guarantee effective website management.
Effective Website Maintenance: A dedicated team committed to keeping websites up-to-date, secure, and optimized.
Explore an official PR on this – KrishaWeb Expands Its Digital Dominance with the Acquisition of Pixel Perfect HTML
And last but not least, we are here to help you create a wonderful journey at every stage throughout your business cycle. Just give us a shoutout, our tech expert will get in touch with you…