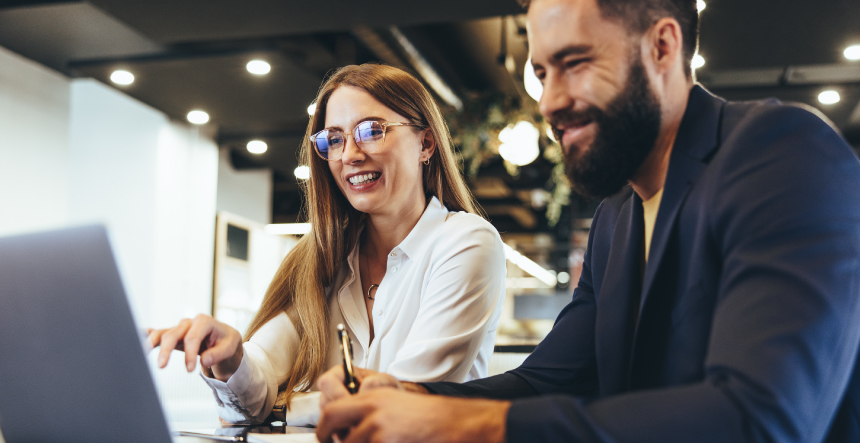 Creating an effective website is essential to any business or individual looking to establish an online presence. There are multiple technologies, drag and drop website builder tools available in the market if you are aware of that. WordPress is one of them and we can consider it as a giant and friendly CMS platform to get started with it quickly.
This comparative article will explore two well-known choices in website development – Showit and WordPress. Both options offer unique features and functionalities that could save time, money, and effort in the long run. By understanding key differences and taking specific requirements into consideration for both platforms, making an informed decision becomes much more straightforward. Selecting one suitable option saves resources and reduces frustration. Use this Showit vs. WordPress comparison guide to choose the best option for your website.
Showit or WordPress: First-Round
What is Showit?
Showit is an impressive web builder that allows users to quickly create stunning mobile-friendly websites without needing technical skills or programming knowledge. With its drag-and-drop interface and customizability options, Showit makes designing beautiful sites simple for photographers, designers, and creatives. Showit stands out for its ease of use as an option that helps photographers, designers, and creatives realize their ideas easily online.
How to Use Showit?
Utilizing Showit is simple. Users can either select a pre-designed template or create their website from scratch using Showit's drag-and-drop editor to easily arrange images, texts, and videos onto their pages. In addition, Showit integrates seamlessly with WordPress so users can combine its design capabilities with the blogging features of this CMS platform.
Benefits of Showit
Showit offers one of the most significant advantages when it comes to design flexibility as users have complete control of their website's appearance. They can create visually striking websites that reflect their individual brands with ease. Plus, excellent customer support guarantees users immediate assistance whenever needed!
Cost of Showit
Showit offers various pricing plans designed to meet various business needs and goals. Starting at just $29 monthly for its basic plan and even less around $24 if billed yearly. Showit also provides WordPress blog integration at an additional monthly charge as per your needs.
What is WordPress?
WordPress is an industry-leading content management system (CMS), powering over 40% of websites online. Renowned for its flexibility, scalability, and extensive plugin options, users enjoy full control over the design, content, and functionality of their websites powered by this CMS; from simple blogs to complex e-commerce stores – WordPress makes life easy!
How to Use WordPress?
Utilizing WordPress requires slightly more technical expertise when compared with Showit. Users need to install it onto their web hosting server before choosing their theme to begin building a website with it. WordPress offers users numerous themes and plugins that enable them to customize the appearance as well as add functionalities such as contact forms, e-commerce capabilities, and SEO optimization.
Benefits of WordPress
WordPress stands out as an impressively flexible CMS platform with an expansive ecosystem of themes and plugins, giving users access to virtually every type of website imaginable. Furthermore, its excellent SEO features help websites rank better in search engine results pages.
Cost of WordPress
WordPress itself is free for use; however, users will require purchasing both domain name and web hosting in order to launch their site successfully. Hosting costs depend upon which provider is chosen as well as which plan they select. Premium themes and plugins may incur extra expenses as well.
WordPress or Showit: Detailed Comparison
| | | |
| --- | --- | --- |
| Categories | WordPress | Showit |
| Ease of Use | Can be complex for beginners | User-friendly interface |
| Design and Flexibility | Highly customizable | Limited design options |
| Mobile Responsiveness | Responsive design | Mobile-friendly templates |
| Monetization & E-commerce | Plugins available for e-commerce | Limited e-commerce functionality |
| Themes and Templates | Wide range of themes and templates | Limited selection of templates |
| Security | Vulnerable to hacking | High level of security |
| Publishing Tools | Robust publishing tools | Limited publishing features |
| E-commerce | Full e-commerce capabilities | Limited e-commerce functionality |
| Price | Free, but additional costs for hosting and plugins | Monthly subscription fee |
| Blogging | Powerful blogging features | Limited blogging functionality |
WordPress vs. Showit: Ease of Use
Showit stands head and shoulders above WordPress when it comes to ease of use, offering users a drag-and-drop website builder that makes designing stunning sites simple with intuitive design tools and user-friendly navigation features. Conversely, WordPress requires more technical know-how when setting up and customizing sites while offering more freedom in terms of customization options compared with Showit, which stands as the winner here.
WordPress vs. Showit: Design and Flexibility
WordPress and Showit both offer an abundance of design options, yet Showit stands out for its design capabilities and flexibility. Users are able to craft unique custom designs using its drag-and-drop functionality, allowing complete control over the layout and appearance of websites. On the contrary, WordPress's vast collection of templates may require either additional coding knowledge or plug-ins; hence Showit reigns supreme when it comes to both design and flexibility.
WordPress vs. Showit: Mobile Responsiveness
Showit takes the crown when it comes to mobile responsiveness, automatically optimizing websites created on its platform for various screen sizes with seamless user experiences across devices and screen sizes. WordPress may provide mobile-responsive themes, but these require further customization or testing in order to deliver optimal mobile performance, unlike Showit, which already comes equipped with built-in mobile responsiveness that gives it an edge in this category.
WordPress vs. Showit: Monetization & E-commerce
WordPress excels when it comes to monetization and e-commerce. With its comprehensive plug-in ecosystem, WordPress gives a wide array of solutions for adding e-commerce capabilities to a site, while Showit does not possess built-in e-commerce features; therefore, it relies upon third-party integrations for selling products or services compared to WordPress, which stands as the clear leader when it comes to this aspect of website monetization and commerce.
WordPress vs. Showit: Themes and Templates
WordPress boasts an expansive collection of both free and premium themes and templates designed for different industries and tastes, easily customizable for unique website creation. On the other hand, Showit offers fewer templates but more personalized options suited for individual needs; therefore, it emerges victorious in this comparison. Although WordPress may provide more choices overall, Showit stands out due to its superior customization abilities compared to WordPress.
WordPress vs. Showit: Security
WordPress boasts an expansive ecosystem of security plugins and measures to defend sites against potential threats, while Showit takes care to handle every security aspect – SSL certificates, regular backups, and regular upgrades all ensure websites remain secure. While both platforms prioritize website protection, Showit stands out with its all-encompassing approach being more successful in this regard than WordPress.
WordPress vs. Showit: Publishing Tools
WordPress has long been revered as the go-to content management system with powerful publishing tools such as schedule posts, customizable permalinks, and revision history management capabilities. Showit offers more web design functions but has limited publishing tools compared to WordPress – in this respect, WordPress stands tall as a leader in the publishing industry. Even publishers can upgrade their WordPress to WordPress VIP to sustain their enterprise publishing requirements.
WordPress vs. Showit: E-commerce
As previously discussed, WordPress is a better option when it comes to e-commerce capabilities. Thanks to its expansive plug-in ecosystem and WooCommerce compatibility plug-ins, WordPress offers plenty of solutions for adding e-commerce functionalities into websites using this CMS; Showit, however, relies solely on third-party integrations for such capabilities – thus cementing WordPress's lead over Showit when it comes to eCommerce capabilities.
WordPress vs. Showit: Price
Pricing-wise, WordPress stands out as being an open-source platform, enabling users to build websites free of charge – though costs related to hosting, premium themes, and plug-ins may arise later on. Showit offers subscription plans starting at higher price points – Although WordPress might be cost-effective for creating basic sites due to its ease of use and design capabilities, its cost depends entirely on individual needs and budget considerations.
WordPress vs. Showit: Blogging
WordPress has long been respected as an exceptional blogging platform, boasting features designed specifically for bloggers such as customizable permalinks and categories; customizable tags; comprehensive CMS functionality, and other tools tailored specifically towards blogging; however, Showit does not match up in terms of features for blogging compared to WordPress, making WordPress the clear winner.
Final Thoughts
So, the answer to Showit vs. WordPress can be quite a challenge. Both offer great options for creating websites. Showit offers an intuitive drag-and-drop interface and seamless integration with WordPress for blogging. While WordPress stands out due to its flexibility, scalability, and extensive plugin options; giving more control to website designers and administrators who require highly individualized platforms with extensive customizability capabilities.
Showit vs. WordPress FAQs
1. Why Is WordPress Superior To Showit?
WordPress has numerous advantages over Showit in terms of flexibility, customization options, and developer and plug-in support compared with Showit, thus enabling users to build fully functional and scalable websites more quickly than Showit allows.
2. Are Showit and WordPress interchangeable?
No. While both website builders offer drag-and-drop visual builders designed specifically to cater to photographers and creative professionals, WordPress serves a wider variety of industries and uses.
3. Do I Need to Pay for WordPress and Showit?
WordPress itself is free; however, hosting fees and domain name costs must still be covered separately, while Showit includes hosting within its pricing plans.
4. What is a suitable alternative to WordPress?
Squarespace offers an intuitive website-building experience with beautiful templates and hosting packages available out-of-the-box – ideal for users seeking a simpler website-building process.
5. Is Showit a theme for WordPress?
No. Showit is not a theme for WordPress but an independent website builder that operates separately from it.
6. How Can I Transfer WordPress to Showit?
In order to migrate your existing WordPress website over to Showit seamlessly and efficiently, Showit offers its WordPress Migration service, which will seamlessly migrate both content and design onto their platform.