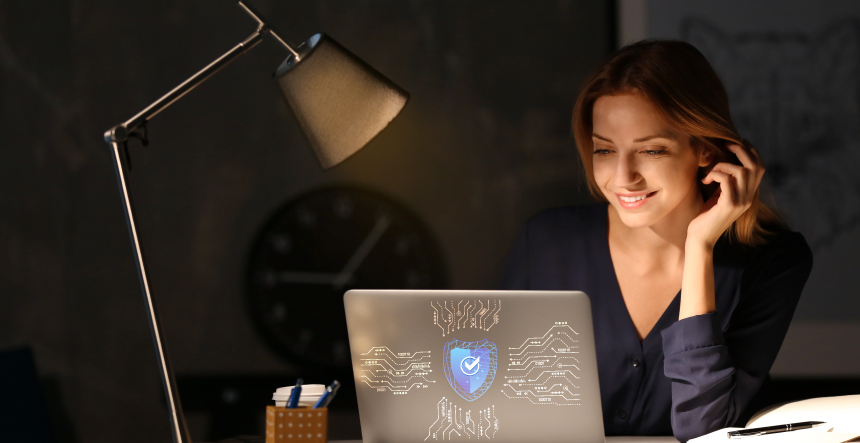 Best WordPress Security Plugins
Choose what is the best for your website security
---
Maintaining website security is crucial for any business, regardless of whether it is built on a CMS platform or a custom framework. However, there are certain checkpoints and costs associated with website security management. In this article, we will focus on WordPress as a CMS and discuss the top recommended security plugins according to experts.
Find below a broad list of the standard WordPress security plugins categorized as per their respective jobs.
Plugins for all-round security: iThemes Security, Sucuri Security, BulletProof Security, All In One WP Security, etc.
Spam and Bot prevention: Jetpack, Titan Anti-Spam, etc.
For Hiding Files and Site Identity: Hide My WP, etc.
Site backups: VaultPress, etc.
Scanning of malware, and viruses: MalCare Security, SecuPress, Security Ninja, etc.
For repairing damage due to hacking attempts: Shield Security, Brute Force Firewall, etc.
For SSL connection: Really Simple SSL
Best WordPress security plugins are very essential to keep your site safe from malware, malicious scripts, cyber-attacks, SEO spam and all sorts of security threats. These extensions play a significant role in keeping the business alive, especially when you have an online selling platform or any site that deals with monetary exchange. In addition, these plugins are important to safeguard sensitive customer data. Today, we will help you find some of the best plugins to secure your WordPress website. These may help you block potential intruders from entering your website. Read on to find out more about this.
High Priority #1: Secure Web Hosting
Always remember – a secure hosting platform will keep your website secure. They are the base on which your site lives so, it is imperative that your website's foundation is free from any complications and must not compromise essentially required security mechanisms. When there are in-built plugins on the server side, you get a website without many performance roadblocks. Choose hosting plans that take care of a certain level of security threats so, that you need to install only other necessary plugins. You can minimize performance downtimes by lowering the number of third-party plugins, which take extra time to load.
Hosting providers offer plans with the following safety measures:
WordPress hosting platforms often detect DDoS attacks, keep an eye on the uptime, and block IPs that fail to log in after certain attempts.
Firewalls and other security mechanisms are right in their place to prevent data access of any kind.
Two-factor authentication works on login safety. It is an added layer of security for websites with excessive interaction with customers.
Some hosting providers offer the facility for WordPress installation and backups which saves the support team from these obvious activities.
Hosting providers like Kinsta keep all of their cloud-based website accounts isolated by using Linux containers. This is an additional security measure by the hosting provider.
Hosting providers also use the technique of load balancing of extra plugins with their cloud platform. This improves the performance of the site.
Therefore, it's important to choose a hosting service that offers the relevant security to your WordPress website. However, not all hosting service providers will offer the highest level of security to your website. You need to add plugins to make your site fully safe.
24 Best WordPress Security Plugins for Your Website
Sucuri Security Plugin
iThemes Security
Wordfence Security
All In One WP Security & Firewall
BulletProof Security
SecuPress
WPScan – WordPress Security Scanner
Security Ninja
MalCare Security
Security & Malware Scan by CleanTalk
Jetpack
Astra Security
Stop Spammers Security
Titan Anti-spam and Security
Hide My WP
WP Hide and Security Enhancer
WP fail2ban
Google Authenticator – WordPress Two-Factor Authentication
WP Cerber Security
VaultPress
Shield Security
Anti-Malware Security and Brute Force Firewall
WP Activity Log
Really Simple SSL
1. Sucuri Security Plugin
Available in both free and paid versions, Sucuri offers firewall, malware scanning, security auditing, file integrity monitoring, security hardening and more. It comes with basic, premium and professional plans. It also offers SSL certificates (paid), customer service options, advanced DDoS protection with certain plans, blocklist monitoring, etc. If you choose the premium plan, you also get the facility of post-cleanup reports, hatch packing and many advanced features.
2. iThemes Security
Once known as Better WP Security, the iThemes Security extension offers 30 kinds of protections including those from hacking, intruders, obsolete software versions, password strength, and more for all kinds of WordPress sites. Available in free and pro versions, with varying degrees of features, these 30 kinds of security parameters are excellent for your website. Some of its most admirable features are file change detection, Google reCAPTCHA, 404 error detection, two-factor authentication, brute force attacks prevention, SSL certificate, partial backups, etc.
3. Wordfence Security
Wordfence comes with some of the sturdiest login security features including monitoring traffic trends, checking hacking attempts, firewall blocks, brute force attack prevention, real-time threat defence, malware scanning, website auditing, Google crawl activity monitoring, comment spam filter, etc.
4. All In One WP Security & Firewall
All In One WP Security & Firewall comes with a highly intuitive user interface and good customer support. It explains security strength and other metrics with visual graphs, making it convenient for laymen to understand site safety. The FREE plugin offers three kinds of features – basic, intermediate and advanced. Some of them are the blocklist tool, a temporary lockdown button for emergency situations, login protection, database security, files protection, hiding site details from bots, etc.
The plugin is FREE.
5. BulletProof Security
This security plugin offers an array of features like login security, quarantines, anti-spam, database backups, email alerting, auto-restore, malware scanning, hidden plugin folders, security logs, password security, folder locking, encryption solutions, and more.
6. SecuPress
SecuPress is famous for offering all-round security, this plugin offers protection against malware, viruses and offers features like anti-brute force login, firewall, bots blocking, two-factor authentication, geolocation blocking, suspicious IP detection, the discovery of malicious code, security reports, etc.
7. WPScan – WordPress Security Scanner
WPScan is a versatile security plugin that offers solutions for security vulnerabilities detected by the WordPress community. Currently, there are around 21,000 manually detected threats and are updated daily by WordPress experts. So, WPScan actually scans plugins, themes, passwords, debug log files, database files, and the version of your website. You can get reports, risk scores, email notifications, and ways to fix the threat.
8. Security Ninja
Security Ninja, one of the oldest security plugins, this one can perform more than 50 tests including detecting files with malware, weak passwords, etc. There is an auto hack fix tool and methods to fix issues. It scans the WordPress core, themes, and plugins, blocks suspicious IPs, optimizes the database, improves site performance, debugs and more.
9. MalCare Security
Primarily works as a malware scanner, this plugin checks your entire website for any and every kind of issue, in the site, plugins, IPs, etc. The cloud-based plugin sends email notifications upon detecting an attack. The lightweight plugin offers bot protection and even blocks them, if necessary. It offers captcha technology, uptime monitoring, Google blocklist hacks, cookie stealing, and more.
10. Security & Malware Scan by CleanTalk
The plugin offered by CleanTalk is a cloud-based malware scanner that scans viruses, IPs and bots. The scanner with a very high efficacy offers features like brute force attacks, two-factor authentication during login, security firewall, email notification on threat detection, etc. When installed, it runs automatic scans on a daily basis, creates an audit log, monitors real-time traffic and delivers daily scan reports.
11. Jetpack
The multi-featured plugin developed by WordPress.com offers exceptional things like strengthening social media, improving site speed, and preventing spam and bots. It offers brute force attack protection, automatic detection and deletion of spam comments. The premium plans offer backups, security scans, downtime monitoring, etc. The statistics offered by it can be checked from the admin dashboard.
12. Astra Security
Astra Security offers protection against 100+ threats including SQLi, malware, brute force, spam & bot protection, SEO spam, etc. It offers bot tracking, stops Code injection, malicious file uploads, and more. It provides complete security audits and daily mail reports with the details of the attacks stopped.
13. Stop Spammers Security
The WordPress plugins identify and block spam found in plugins, themes, forms, comments, etc. It can be tuned to work in a certain manner and execute specific behaviour based on the needs of the website. It offers a high level of login security. It blocks URL shorteners, places a captcha on the login page, quarantines any threats, notifies the site owner, and detects any vulnerable activity.
14. Titan Anti-spam and Security
Another spam detection and reduction tool, this plugin offers features like a firewall, site checker and error log. It gives spam statistics in easy to understand graphical format. It removes spam comments automatically, blocks IP addresses in real time, executes scanning schedules, deletes unwanted files, etc.
15. Hide My WP
Hide My WP plugin hides the very fact that your site is built on WordPress. This reduces the chances of attacks, spam and threats. It blocks risks associated with SQL injection and hides wp-admin, login URL, PHP files, permalinks, etc. It notifies the admin with details of the attacker's site. Multisite compatible, the plugin also blocks traffic from suspicious sources.
16. WP Hide and Security Enhancer
This security plugin prevents intruders from gauging your website identity by hiding themes, plugins, login pages, and other details. This way, it prevents malicious activities by hiding the critical parts of the website. It also eliminates plugins that dampen your site's performance. Considered the best plugin for hiding WordPress credentials and default website settings.
17. WP fail2ban
Primarily designed to block brute force attacks, WP fail2ban is more effective than any other plugin, in this department. With it, you can apply soft or hard bans, and even support multisite configurations. It filters login attempts, prevents spam comments, and delivers information about pingbacks, spam, threats, etc.
It is a FREE plugin.
18. Google Authenticator – WordPress Two-Factor Authentication
As the name suggests, Google Authenticator specially works on login security. Most hackers attack through the login page so, this plugin plays a vital role in ruling them out. You can make special settings for admins and implement two-factor authentication for other users of the site. You can apply additional security parameters through security questions, and email verification, which are the features available in the premium version.
19. WP Cerber Security
This plugin offers all-round security but primarily focuses on login protection. It also offers anti-spam features, malware scanning, registration monitoring, Google reCAPTCHA, custom login URL, scans all files, logs any suspicious activity, generates email notifications for the same, etc.
20. VaultPress
Vaultpress plugin takes daily backups, real-time backups, and site restores, using a calendar. It backs up everything so, there is no data loss from the site. With it, you can download the backup files and store them at a designated place. Developed by Automattic, this one is powered by Jetpack, so you buy the combo. With an easy-to-use dashboard, this plugin is quite easy to operate.
21. Shield Security
Shield Security reduces the load on the site by activating the hack repair mechanism. It takes relevant action without throwing emails at the site owner. Offers restricted access to users and saves the site from any chances of malicious activities. It guards the site against bots, hacks, intruders, brute force attacks, etc. With restricted admin security access and firewall security in its place, the plugin proves an efficient one.
22. Anti-Malware Security and Brute Force Firewall
This security plugin safeguards the site by scanning all kinds of vulnerabilities. The prominent features include safety from SQL injections, backdoor scripts, and repair of issues that damage any of the core files. The plugin applies patches after DDoS and brute force attacks. Advanced patching, solving new threats, and core file monitoring are some of the next-level features offered by the plugin.
The plugin is FREE, however, you can access premium features through an optional donation to the developer.
23. WP Activity Log
The plugin specializes in generating logs of all activities on the site. It troubleshoots problems that arise from any hacking activity. Real-time logging helps to monitor all activities like profiles, categories, tags, extensions, etc. on the site. It prevents internal or external users from damaging the website's functions. Every user activity is logged and monitored by the plugin. This updates the admin about any mischief on the site.
24. Really Simple SSL
Really Simple SSL opens the gateway to a single click SSL certificate installer. By connecting the site to an SSL environment and safekeeping any transactional data from threats, the plugin offers a high level of data security. You can also enable HTTP security parameters as well. Essential for eCommerce sites and online selling platforms, this plugin ensures data safety for all kinds of WordPress sites.
Have You Found the Appropriate Plugins for Your Website?
Now that you know quite a lot of security plugins, it is easier for you to choose from the best ones mentioned above. Also, the choice of plugins depends on the requirements of your website. Many of the above are versatile enough to suffice all safety criteria of an average website. Therefore, you can choose accordingly.
Apart from installing the plugins, ask your WordPress developer team to keep an eye on the support activities as the site may demand them.
KrishaWeb is a WordPress development company with many successful projects in its portfolio. If you are looking for WordPress plugin integration or other WordPress services, feel free to connect!