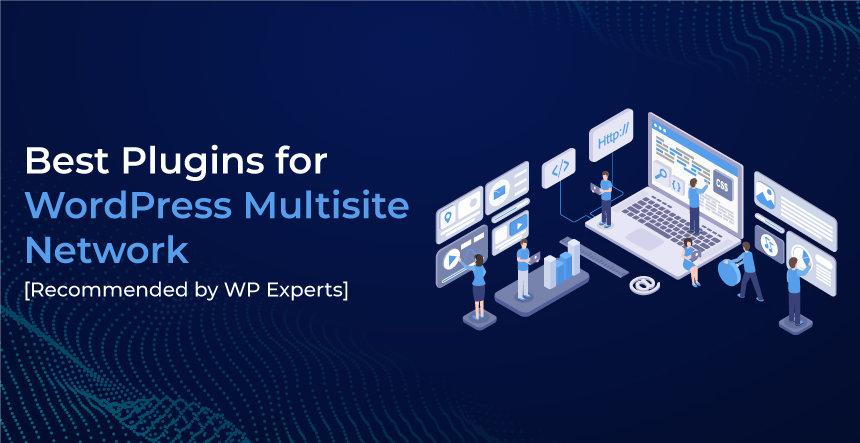 For website admins, it may not be more difficult to manage a single website, but managing multiple sites at once can be complicated. This can create a new set of obstacles and compound existing ones. For WordPress administrators dealing with this situation, using the WordPress Multisite feature is a great solution. This feature allows for multiple WordPress websites to be maintained with just one installation. With the help of Super Admins, who can monitor all sites from a centralized dashboard, this feature can make managing multiple sites more manageable.
In addition to using WordPress Multisite, the right set of WordPress plugins are beneficial to maintain multiple online properties. These plugins can enhance the functionality of WordPress and reduce the workload of day-to-day maintenance. In a network setup, Super Admins require excellent solutions, so we've put together a list of categorized WordPress plugins with their own purpose in a multisite environment.
Some of the Challenges to Manage a Multisite Network
Maintaining Consistency: One of the biggest challenges is maintaining consistency across all the websites. This includes ensuring that all the sites have the same branding, style, and messaging so that customers can easily recognize and relate to them.
Managing Content: Content management can become complicated when you are dealing with multiple websites. You need to make sure that the content is up-to-date, relevant, and accurate across all the sites.
SEO: Search engine optimization (SEO) is another challenge when you are managing multiple sites. You need to make sure that each site is optimized for the right keywords, and that there is no duplicate content that can harm your search engine rankings.
Security: Security is a major concern when managing multiple websites. Each site must be secured against cyber threats, and you need to ensure that all the software and plugins are up-to-date.
Time Management: Managing multiple websites requires good time management skills. You need to be able to prioritize tasks and allocate your time effectively to ensure that all the sites are running smoothly.
We just took a drive through some common challenges of managing multisite networks, and now we'll see how to overcome those challenges with a permanent solution – yes, here we talk about PLUGINS or EXTENSIONS (For WordPress we call it Plugin).
Before we start with WordPress Multisite Plugins, we should check out how to install and activate necessary plugins on the multisite network.
How to Install and Activate the Plugins on WordPress Multisite Network?
To start using plugins on multisite, it is essential to understand how plugins function in WordPress Multisite.
Each plugin is installed only once on the multisite network, and this can only be done by the network administrator. To install a plugin, navigate to Network Admin > Plugins > Add New, and install the plugin as you would on a regular site.
The key difference lies in how you activate these plugins. Plugins can either be activated network-wide, which makes them active on all sites within the network, or they can be activated on individual sites.
Network activation of a plugin can only be done by the network admin. However, site admins can activate individual plugins on their own sites, but this is subject to the network admin's permission.
To edit plugin activation permissions as a network admin, go to Network Admin > Network Settings. At the bottom of the screen, check or uncheck the Plugins box next to enable administration menus.
If site admins have permission to activate plugins, they can go to the Plugins screen in their admin and activate any plugins they require. This feature can only be turned off for all plugins and not selectively, unlike themes.
To activate a plugin for the entire network, access Network Admin > Plugins. Locate the desired plugin and click on the Network Activate link.
Migration and backup plugins, which typically function at the network level rather than the site level, are perfect examples of plugins that need to be activated for the whole network.
To deactivate a plugin, click on the Network Deactivate link where the Network Activate link was situated. This option is only available if the plugin is activated for the whole network. If the plugin was activated for individual sites, either the network admin or the site admin can deactivate it for each site from within the site admin screens.
Let's start exploring the best plugins to manage WordPress Multisite Network. We have categorized each plugin with its functionality in a multisite environment. Lets checkout!
Several plugins are available that can aid you in managing your multisite network and increase your efficiency in working with it. These plugins may provide valuable insights that can facilitate the process of backing up or migrating your subsites.
It is crucial to note that all of these plugins must be network activated since they operate at a network level.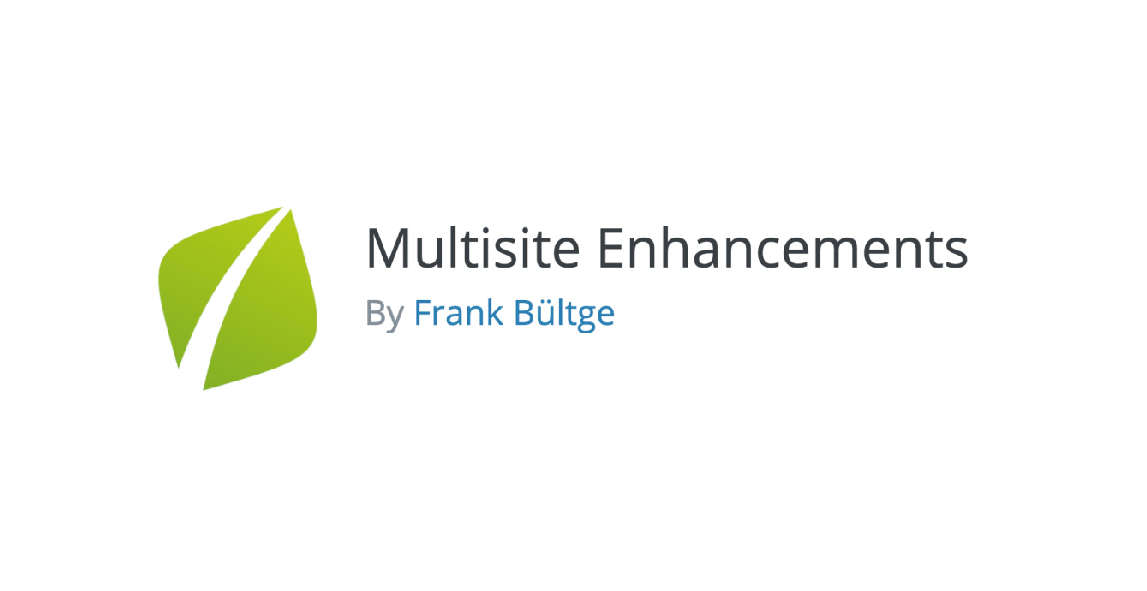 If you frequently work with WordPress Multisite, you may find yourself in need of additional information or menu items. This plugin improves the network area for super admins by providing valuable functionalities. Check out all the functionalities of this plugin and even you can download it here…
Plugin Rating: 4.4 stars out of 5 from 44 reviews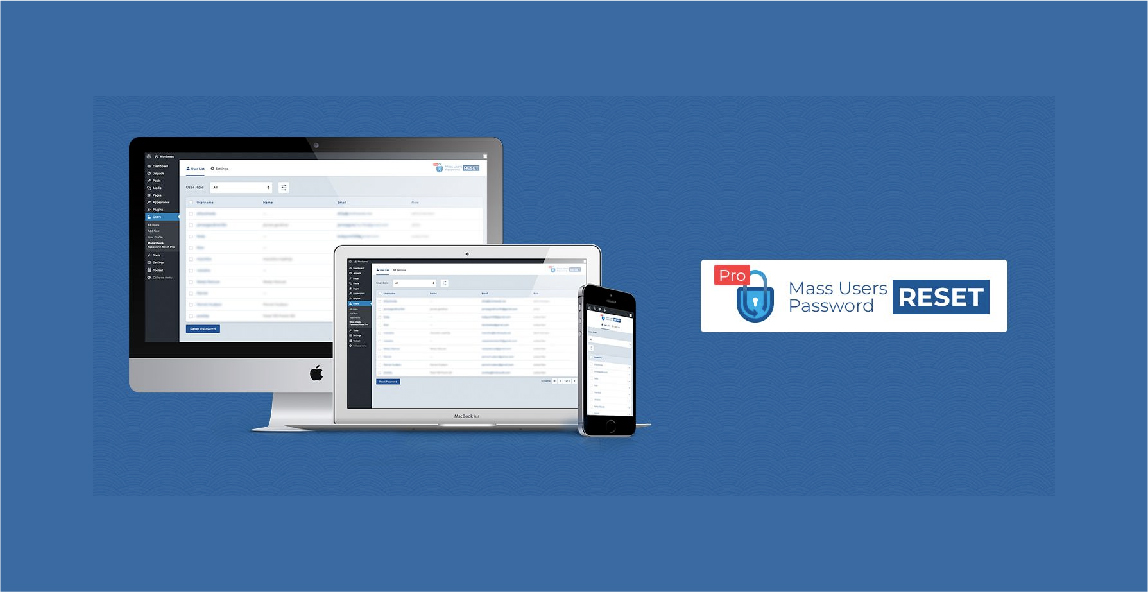 Mass Users Password Reset Pro is a WordPress plugin developed by KrishaWeb that gives you the option for resetting the password of users in various ways. You can group users by their role or by additional custom field values and reset the password of that group only.
Individual users' password reset option and Bulk action of Reset passwords for multiple selected users can be done on the default users page.
An email notification containing a new password will be sent to users and you can customize the email template by using predefined placeholders.
Instead of sending plain text passwords, there is also the facility of sending a Reset Password Link to users so that users can reset their passwords.
Multilingual Translation Enabled.
Compatible with WooCommerce
Compatible with WordPress Multisite Environment
Explore more about this plugin here – Mass User Password Reset Pro
This plugin is available in 2 versions – MUPR and MUPR Pro
Average Ratings on WordPress – 3.9 out of 5 stars
Average Ratings on CodeCanyon – 4.73 out of 5 stars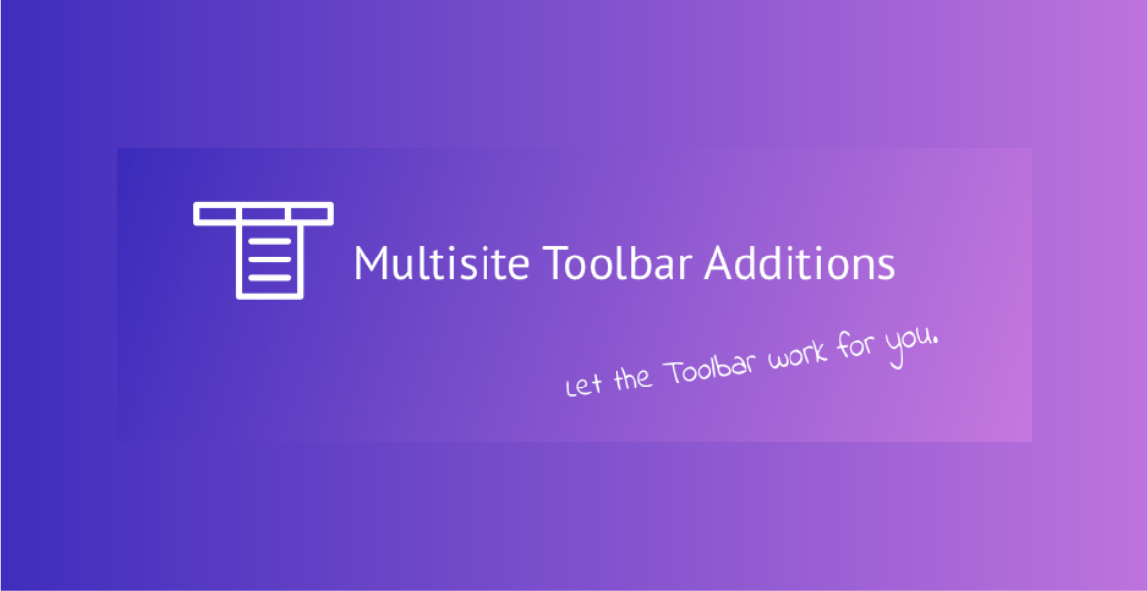 If you're finding it tedious to navigate multiple sites, consider using the multisite Toolbar Additions plugin. This plugin is easy on your site and adds a toolbar to the WordPress admin area. This toolbar is exclusive to Super Admins and makes it easier to manage, edit, and upgrade plugins, themes, and subsites.
With Multisite Toolbar Additions, you can create your own navigation and access the functions you need without wasting time digging through your sites. Plus, the plugin works seamlessly with several popular WordPress plugins, allowing you to access their functions from the toolbar as well.
Plugin Rating: 5 stars out of 5 from 8 reviews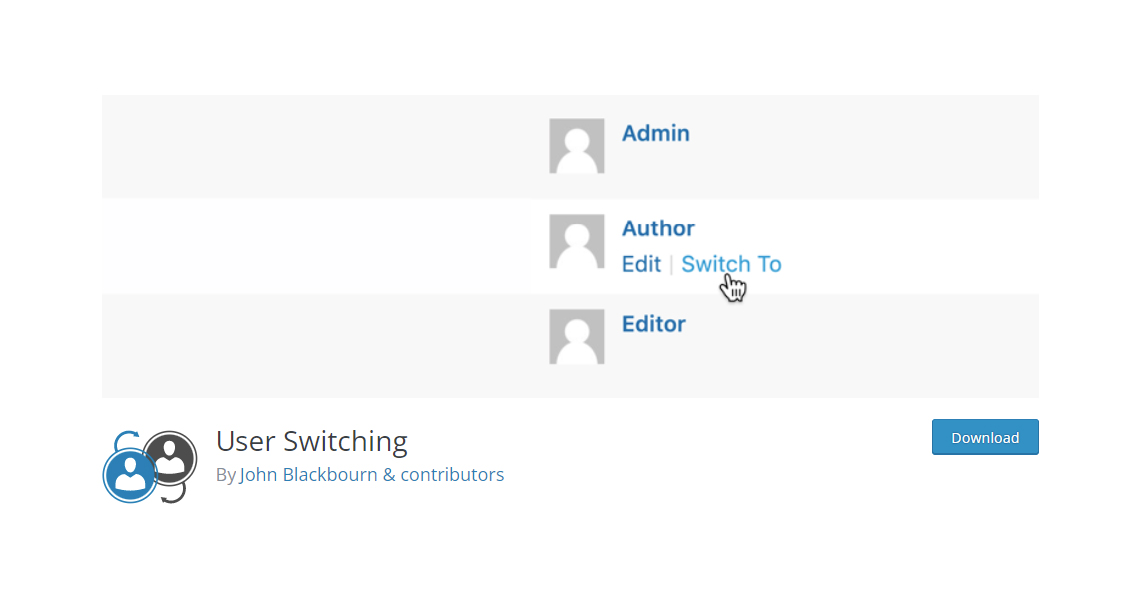 Speaking of user roles, sometimes you might need to toggle between different roles for testing, troubleshooting, or completing certain tasks. User Switching allows you to do just that, letting Administrators and Super Admins instantly and securely switch from one account to another with just a click.
As security is (and should be) a primary concern, passwords are never revealed by the plugin, and users are only allowed to switch to authorized user accounts. This plugin works for single sites and multisite networks, as well as other plugins like WooCommerce and BuddyPress.
Plugin Rating: 4.9 stars out of 5 from 207 reviews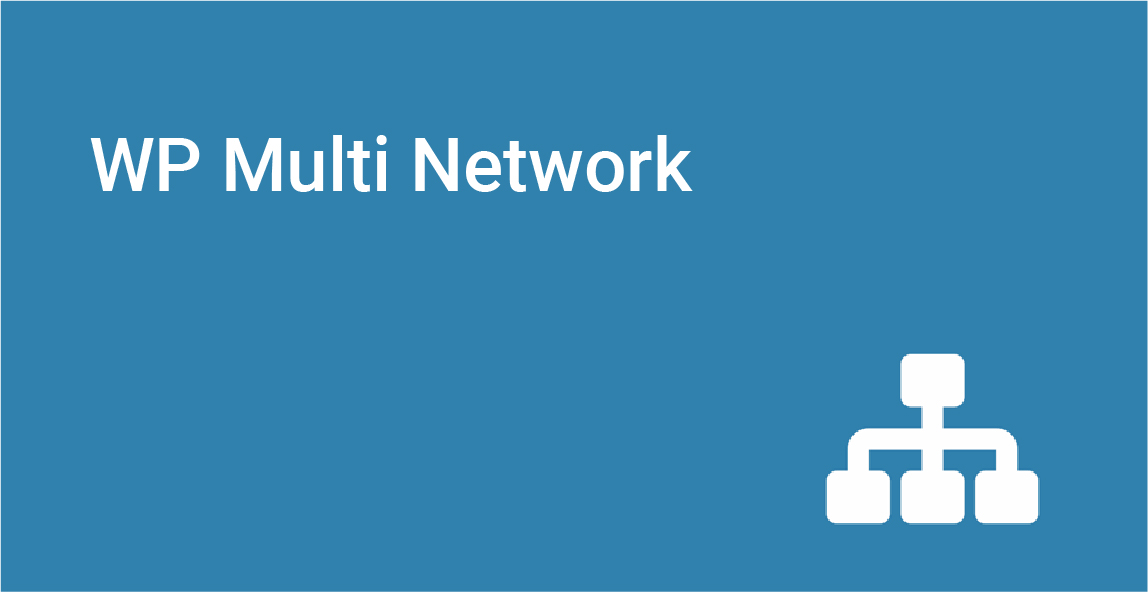 Have you ever wondered if it's feasible to create a multisite network within a multisite network? If so, then the WP Multi Network plugin is what you need.
Once you install and activate this plugin at the network level, you can add a "My Networks" menu to your admin menu. This feature allows you to convert any of your multisite network sites into an independent network, giving you the capability to have two layers of WordPress Multisite.
This plugin is particularly advantageous for businesses that operate a multisite network for various departments or child companies. It enables these departments or companies to create their own networks and operate independently.
Plugin Rating: 4.3 stars out of 5 from 23 reviews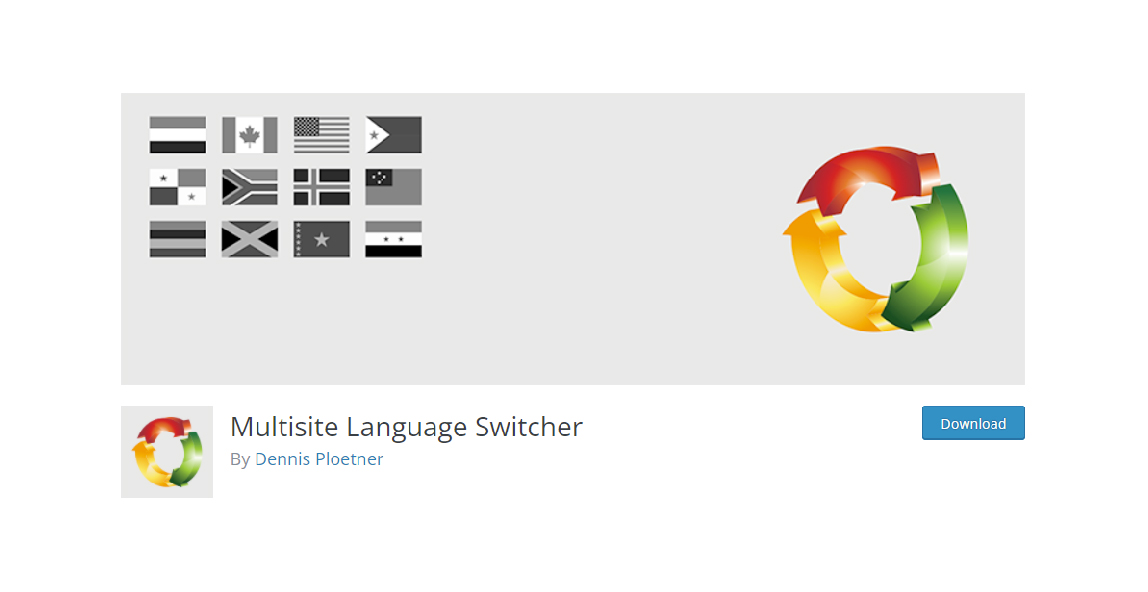 The Multisite Language Switcher is a plugin that allows you to incorporate multiple languages into a multisite network at no cost. It is used by over 6000 users and supports up to 15 languages.
The plugin is equipped with features that help you manage translations of pages, posts, custom post types, and custom taxonomies with ease. Additionally, it supports a wide range of languages including German, Italian, French, Arabic, Serbian, Greek, and Russian.
Plugin Rating: 4.8 stars out of 5 from 87 reviews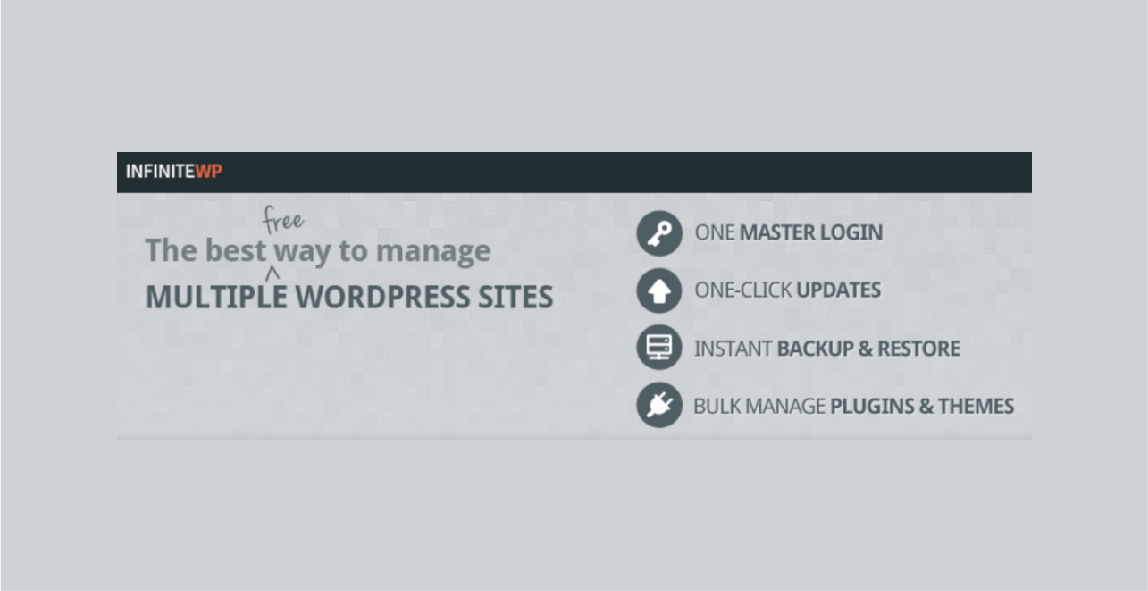 InfiniteWP is a comprehensive tool that allows you to manage an unlimited number of WordPress sites directly from your server. This self-hosted system provides complete control over the management of your WordPress websites.
With InfiniteWP, you can update WordPress, plugins, and themes across all your sites with just one click. Additionally, you can instantly back up and restore your entire site or just the database. This tool also provides you with one-click access to all WP admin panels.
In addition, InfiniteWP enables you to easily manage multiple plugins and themes on multiple sites. You can activate or deactivate them in bulk, as well as install plugins and themes on multiple sites at once. These are just a few of the features available to you with InfiniteWP.
Plugin Rating: 4.3 stars out of 5 from 148 reviews
Beyond Multisite is a plugin that assists network administrators in managing and monitoring their sub-sites. This tool allows users to control plugin access and restricts activation, deactivation, or updates to authorized personnel. You can purchase this plugin for $29.
Apart from plugin control, Beyond Multisite also provides other valuable features. You can efficiently clean up your network by bulk deleting sites, comments, and revisions. Additionally, you can make site copies by cloning entire sites, ban users based on IP addresses, and protecting blog signups through CAPTCHA.
Furthermore, Beyond Multisite enables you to send bulk emails to multisite users and even translate web pages. These features are designed to make your multisite network administration tasks easier and more efficient.
Plugin Rating: 4.97 stars out of 5 from 30 reviews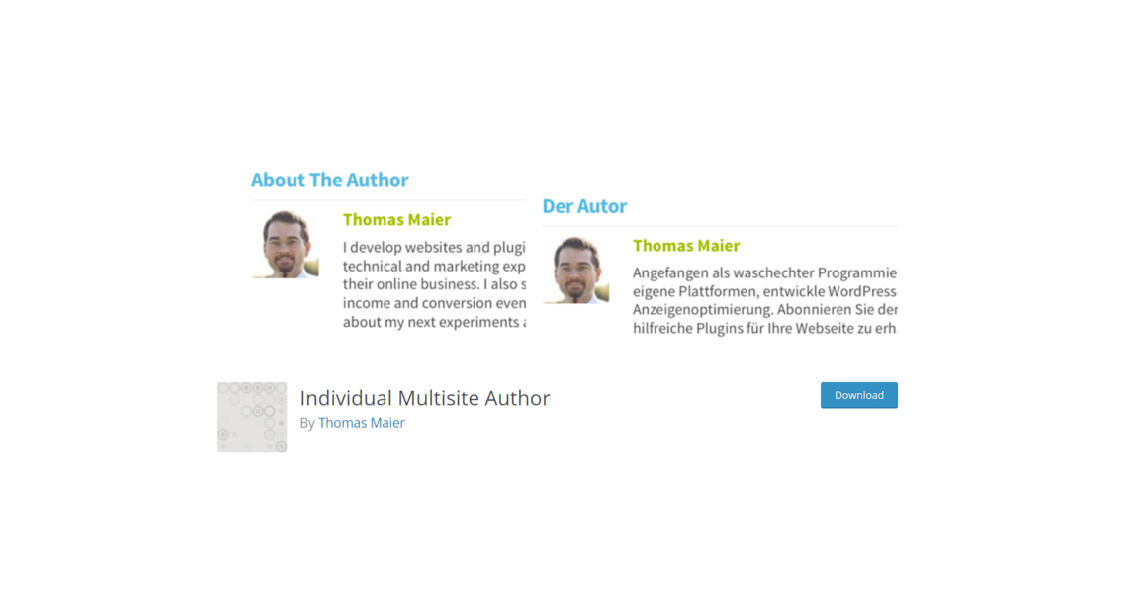 The Individual Multisite Author plugin is an effective solution for those who want to avoid using the same author bio across multiple websites. With this WordPress Multisite plugin, you can easily create a unique bio for each site, which is particularly beneficial if you manage multiple authors or languages.
It's important to note that an Individual Multisite Author requires multisite support to function.
This plugin comes with several features that make it an ideal choice for multisite network administrators. You can enter, delete, or update author bios for each user on a per-blog basis, and write the bio in any language you prefer. It also saves all the bios using a custom profile field for each site and allows you to match different personalities in the bio descriptions for each site. Additionally, the plugin provides a custom profile field for each site to save all bio information.
Plugin Rating: 5 stars out of 5 from 12 reviews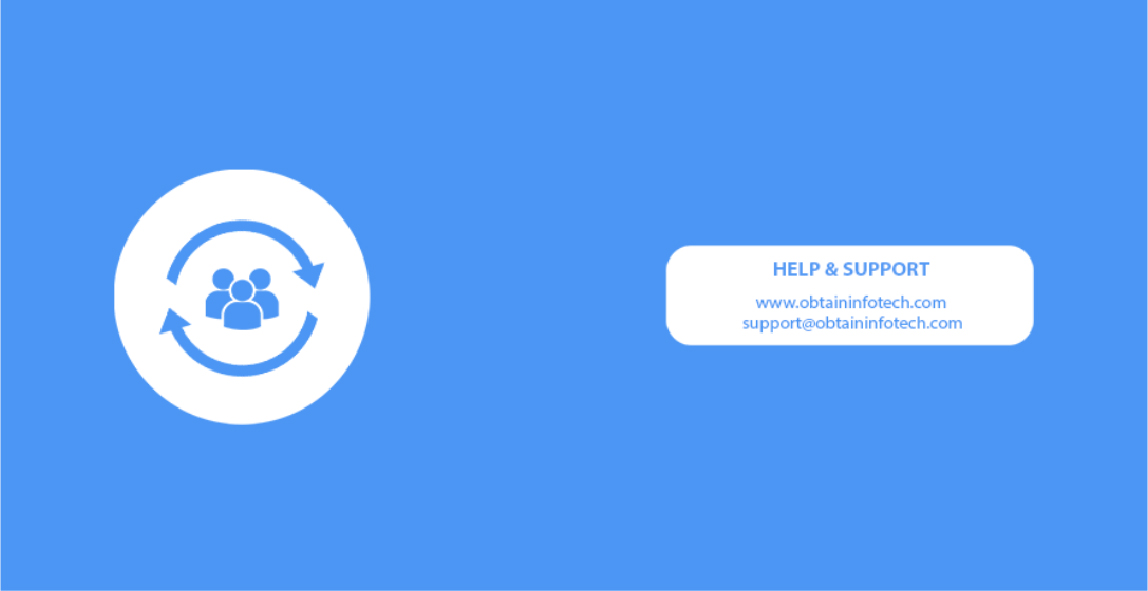 Multisite User Sync is a WordPress plugin that enables users to synchronize and unsynchronize their accounts from one website to another within the network. This multisite plugin allows you to sync or unsync individual users to a single site, multiple sites, or all sites in the network simultaneously, making it an efficient tool for network administrators.
In addition to its free version, Multisite User Sync also offers a pro version with a range of useful features, including auto-sync, bulk sync/unsync, and individual sync. This plugin is also compatible with WooCommerce, making it an excellent option for those with a WooCommerce multisite network.
The plugin's primary features include the ability to sync or unsync individual users, sync or unsync to single or multiple sites, and save time by quickly syncing between multiple sites within the network.
Plugin Rating: 4.5 stars out of 5 from 11 reviews
In a multisite network, security is of the utmost importance because a single attack on a website can disrupt the entire network. Therefore, it is highly recommended to utilize security plugins to strengthen your site's security.
Given the significance of security, here is a list of the best WordPress security plugins for Multisite to prevent any hackers or malicious traffic.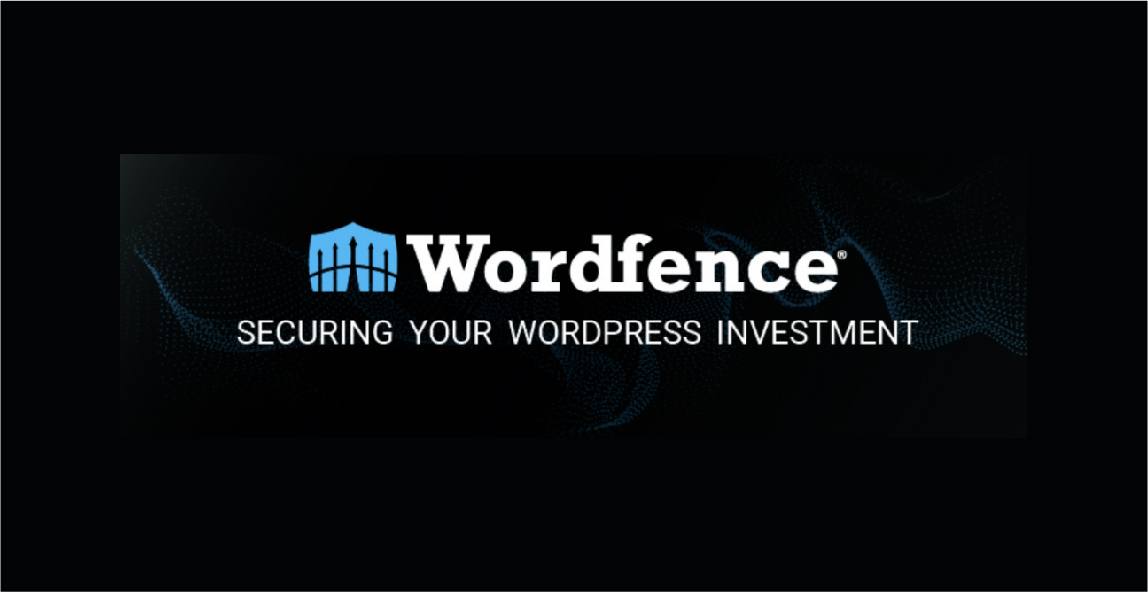 This plugin is a top-rated security solution with more than 4 million active installations. Wordfence offers a comprehensive security suite for websites, providing a variety of security features in one place, including site-wide malware scans, a web application firewall, and two-factor authentication. Additionally, it generates alerts for potential vulnerabilities.
Wordfence is compatible with both single sites and multisite networks, and installing it on one site protects all the subsites in a multisite network.
Features include blocking malicious traffic with a web application firewall, WordPress security scanners to check core files, themes, and plugins for malware, two-factor authentication, and a central view to assess your site's security status.
Plugin Rating: 4.7 stars out of 5 from 3815 reviews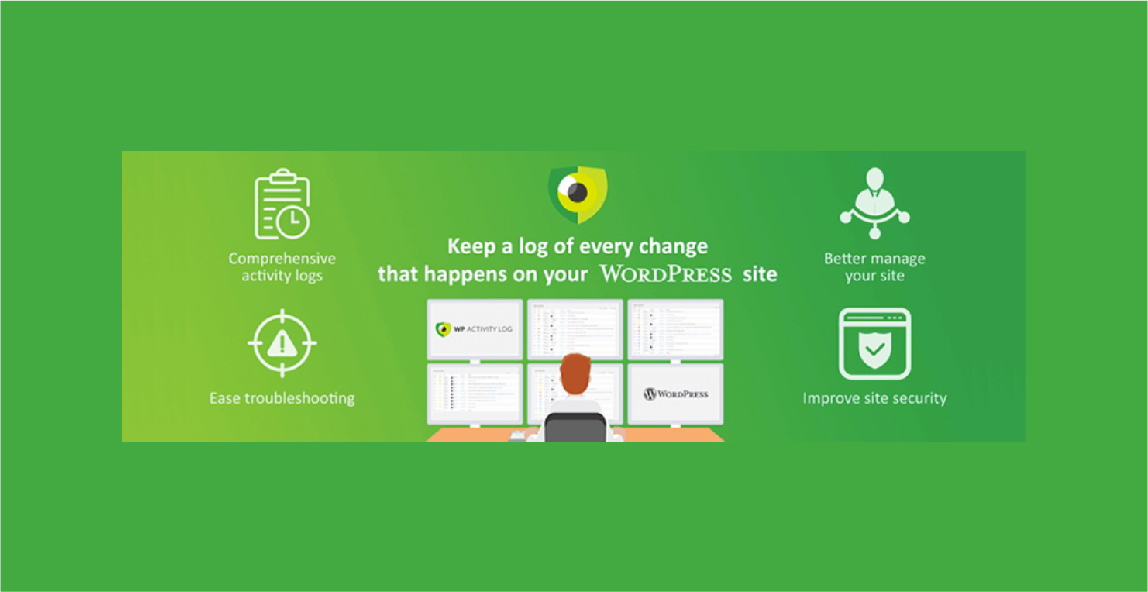 The WP Activity Log plugin is designed for multisite setups and offers an additional layer of security. It monitors and tracks user activity across your WordPress sites, including creating new users, logging in, changing credentials, and activating or deactivating plugins or themes. A detailed log of activity can prove useful in the event of a security breach or error.
The plugin also records multisite activity, such as modifying, adding, or removing subsites. To access additional features, consider upgrading to the premium version, starting at $89 per year.
The premium version offers notification alerts, log searching, detailed reporting, no ads, and the ability to force-log out any user with just one click.
Plugin Rating: 4.7 stars out of 5 from 372 reviews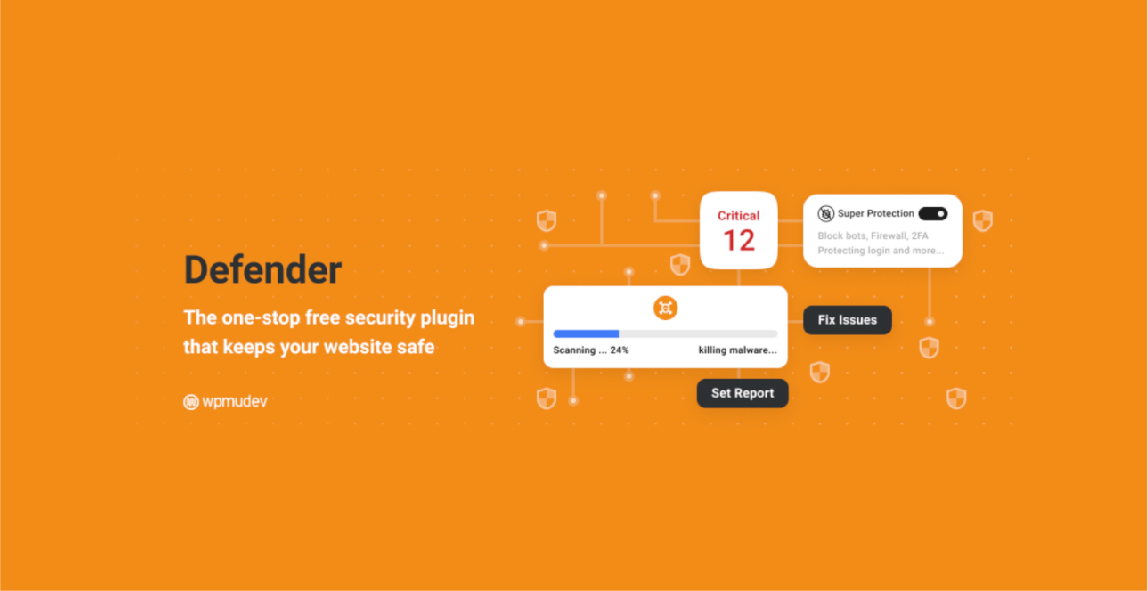 Defender, created by WPMU DEV, is a security plugin that strengthens your website's defences by thwarting typical attacks such as cross-site scripting, code injections, and brute force logins. Additionally, it scans for viruses, tracks website activity, creates a firewall, and prevents traffic from malicious IP addresses.
Defender Security supports multisite networks, much like Wordfence. You can use the free version of the plugin or upgrade to Defender Pro ($6/month) for scheduled security scans, extensive audit logging, two-factor authentication, and other advanced features.
Plugin Rating: 4.8 stars out of 5 from 237 reviews
An unoptimized website can be deemed worthless, which is why it must be optimized for search engine results pages (SERPs) and marketed to enhance conversions. To help you improve your rankings, numerous optimization plugins are available, and I have compiled a list of the best multisite optimization plugins below.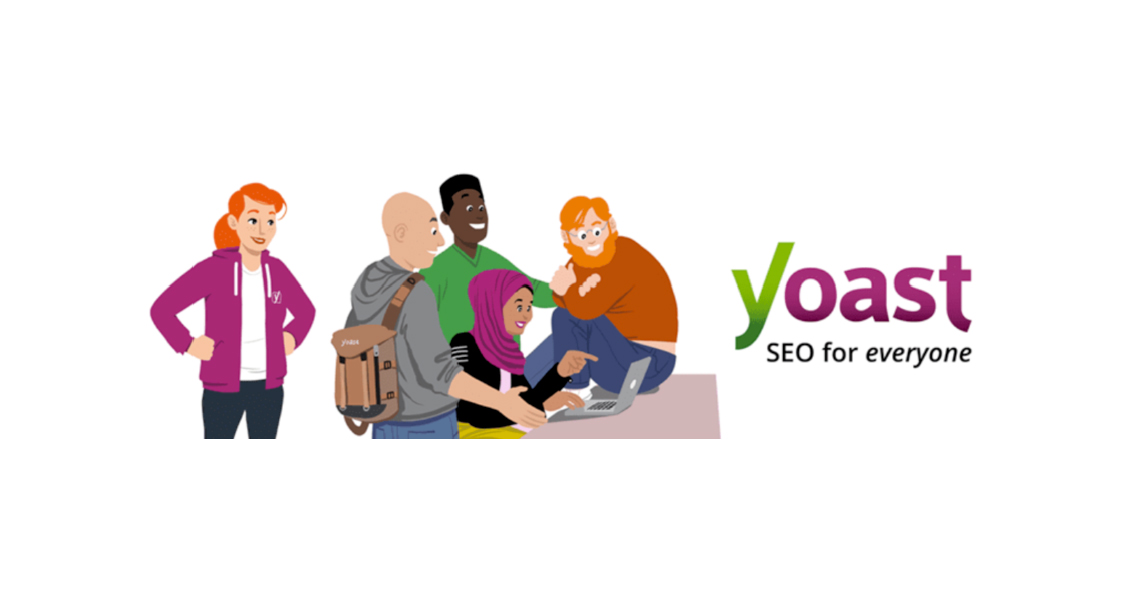 Yoast SEO is the go-to WordPress plugin for SEO, with more than five million downloads. It is user-friendly, powerful, and free. It provides helpful advice on how to improve your website's ranking on search engines by offering guidance on using keywords, creating XML sitemaps, adding breadcrumbs, and more.
The Yoast SEO plugin is also compatible with multisite setups, and you can activate it by purchasing a single subscription for your entire network, which will cover all the subsites. If you're interested in learning more about what this plugin can do, check out our comprehensive guide to Yoast SEO.
Plugin Rating: 4.8 stars out of 5 from 27,524 reviews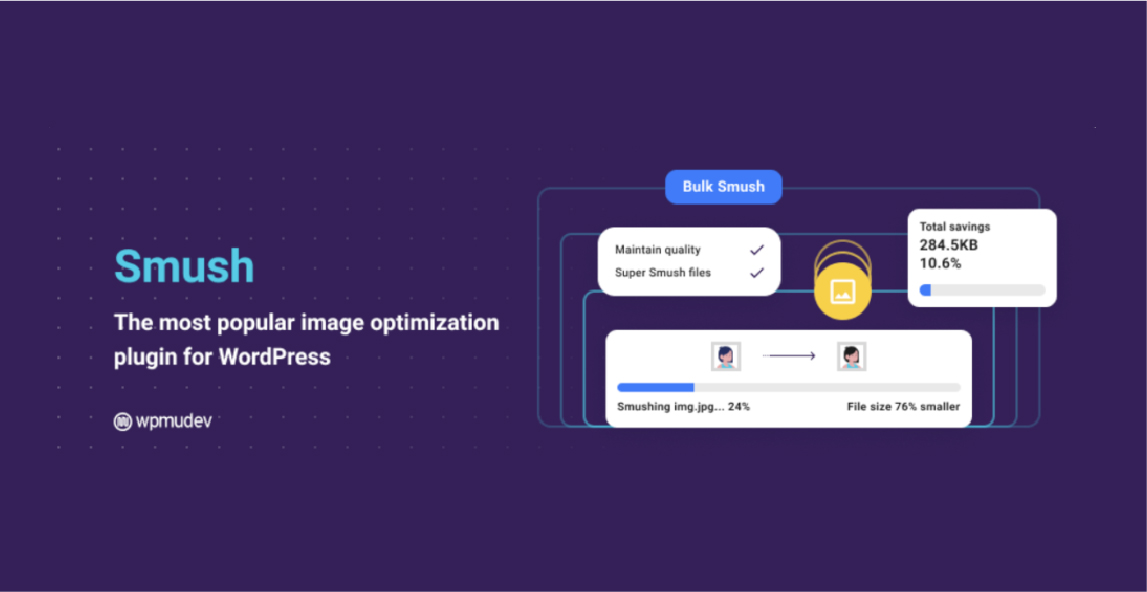 If you want to optimize your website's images, look no further than Smush. With over one million active installations and numerous awards, this optimization plugin can reduce your site's load time by resizing, editing, compressing, and lazy loading your images.
Some of Smush's top features include the ability to optimize images up to two times more than usual, compress images without sacrificing quality, and perform lazy loading on images. You can optimize and compress unlimited images with just one click, and Smush even offers background optimization for added convenience.
Plugin Rating: 4.8 stars out of 5 from 5878 reviews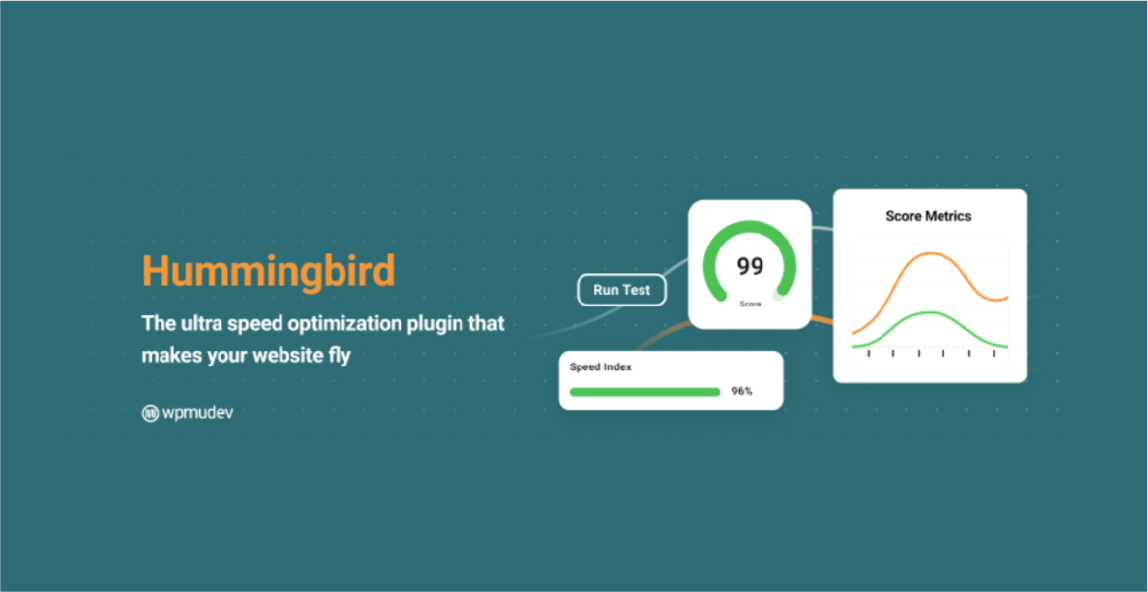 Hummingbird is a powerful optimization plugin designed to boost the speed of your website. With over 100,000 active installations, this plugin enables caching and text compression to help you achieve faster load times and higher scores on performance testing tools like GTMetrix or Google PageSpeed Insights.
Key Features:
Conducts a thorough website scan to identify factors that may be slowing down your site.
Implements world-class caching techniques to speed up page loading times.
Generates performance reports and provides expert tips to optimize your website for speed.
Boosts your conversion rates by improving the user experience of your site.
Offers GZIP compression to optimize site sharing and improve the overall site efficiency.
Plugin Rating: 4.8 stars out of 5 from 1369 reviews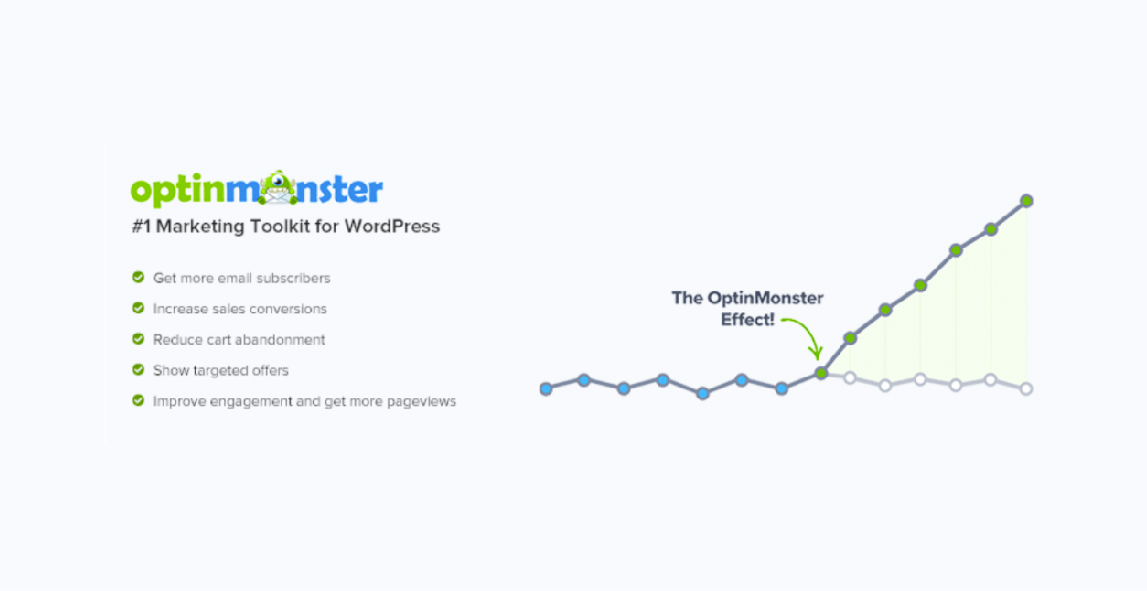 ​​OptinMonster is a premier WordPress plugin designed to help you build your email list and increase conversions. With its user-friendly interface, you can create visually appealing email opt-in forms and pop-ups in no time. The plugin also comes with powerful analytics tools to help you track your progress and make data-driven decisions.
Key Features:
Create professional-looking email opt-in forms and pop-ups using the easy-to-use pop-up maker.
Use smart targeting to ensure your emails reach the right audience.
Mobile responsive pop-ups ensure that your marketing messages look great on all devices.
Optimized for both web and server performance to ensure your site loads quickly and smoothly.
Plugin Rating: 4.5 stars out of 5 from 585 reviews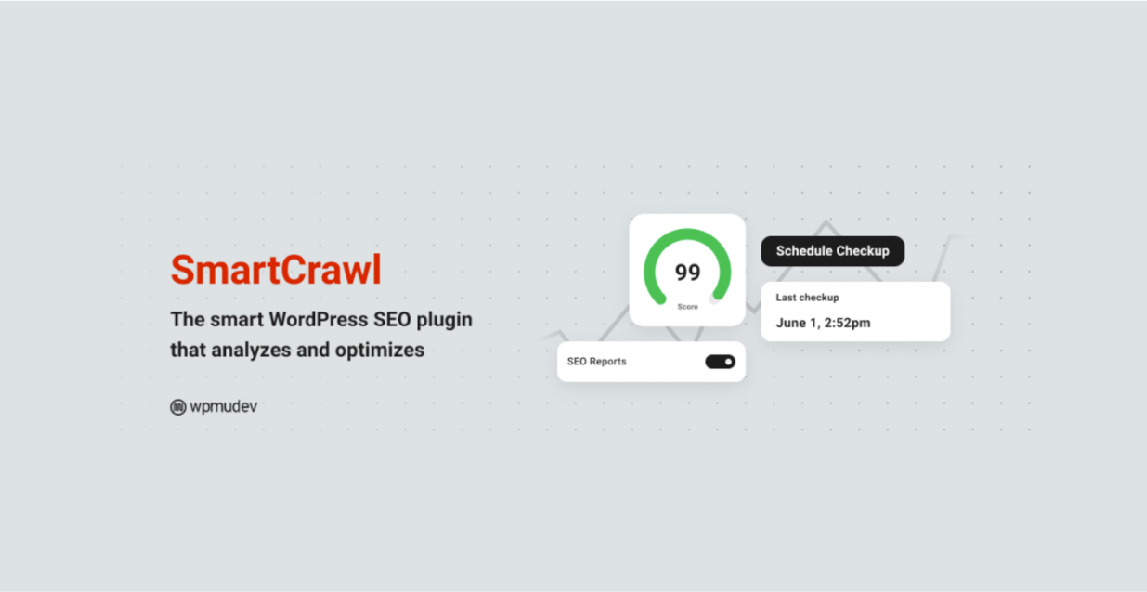 If you're struggling with SEO optimization for your new website, the SmartCrawl multisite plugin can make things easier for you. This plugin automates SEO tasks, leaving you free to take care of other aspects of your site.
Key Features:
Conducts automatic SEO checks on your website.
Provides SEO cheat codes for WordPress.
Analyzes content in the post and page editor, offering real-time suggestions.
Ideal for multisite SEO.
Automatically redirects traffic from one URL to another.
Plugin Rating: 4.8 stars out of 5 from 159 reviews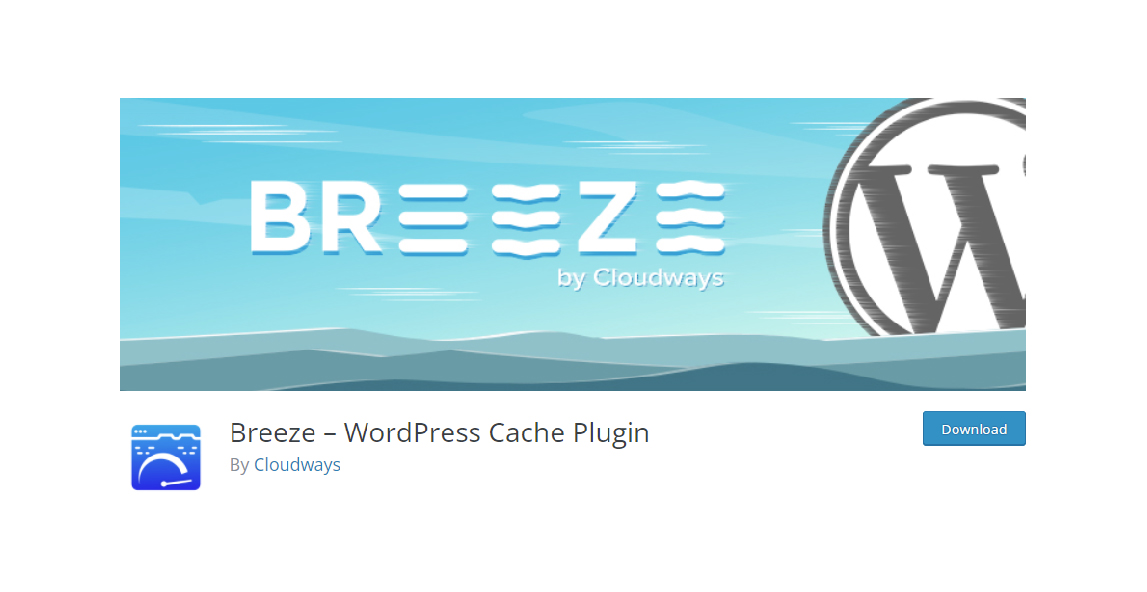 The Breeze Plugin is a versatile WordPress cache solution designed to speed up and optimize your multisite network with ease. Whether you're looking to clean up your database or use a file-level cache system, Breeze has you covered.
With an easy installation process, you can quickly configure the plugin's default settings right from your WordPress dashboard.
Key Features:
Enhances website speed and performance
Optimizes resources
Provides file-level cache system
Simplifies database cleanup
Supports Varnish cache
Offers seamless integration with CDN
Plugin Rating: 3.8 stars out of 5 from 87 reviews
In addition to management, security, and optimization, the WordPress Multisite network requires additional plugins to provide specific functionalities such as migration, language switching, design, and more.
This section highlights the best multisite plugins for adding extra functionality to your sites. The plugins are ranked based on their ratings and the number of active installations.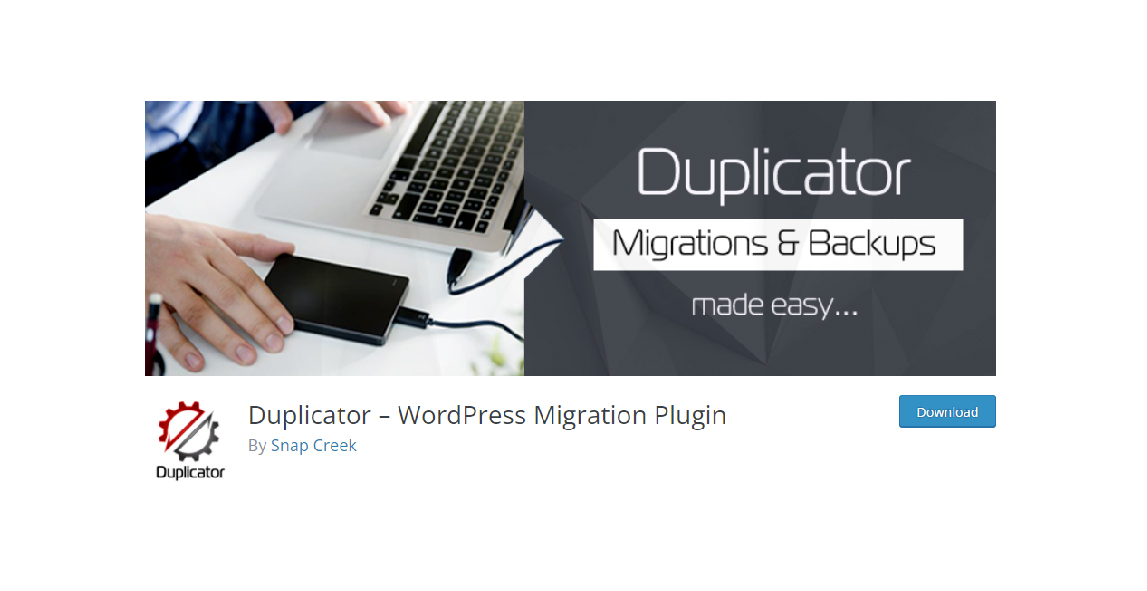 Duplicator is an exceptional plugin for backing up or migrating your WordPress site. It simplifies the process by compressing all your site files into a single zipped file, which can be saved or uploaded to another server. This plugin can be particularly helpful when moving a site or network of sites.
The free version of Duplicator is designed for single websites. However, if you need to move multisite, you can upgrade to Duplicator Pro, which starts at $59 for three site licenses. All plans offer the ability to copy your multisite network, but the multisite Plus feature on higher tiers can re-install a subsite in your network as an independent website.
Plugin Rating: 4 stars out of 5 from 3632 reviews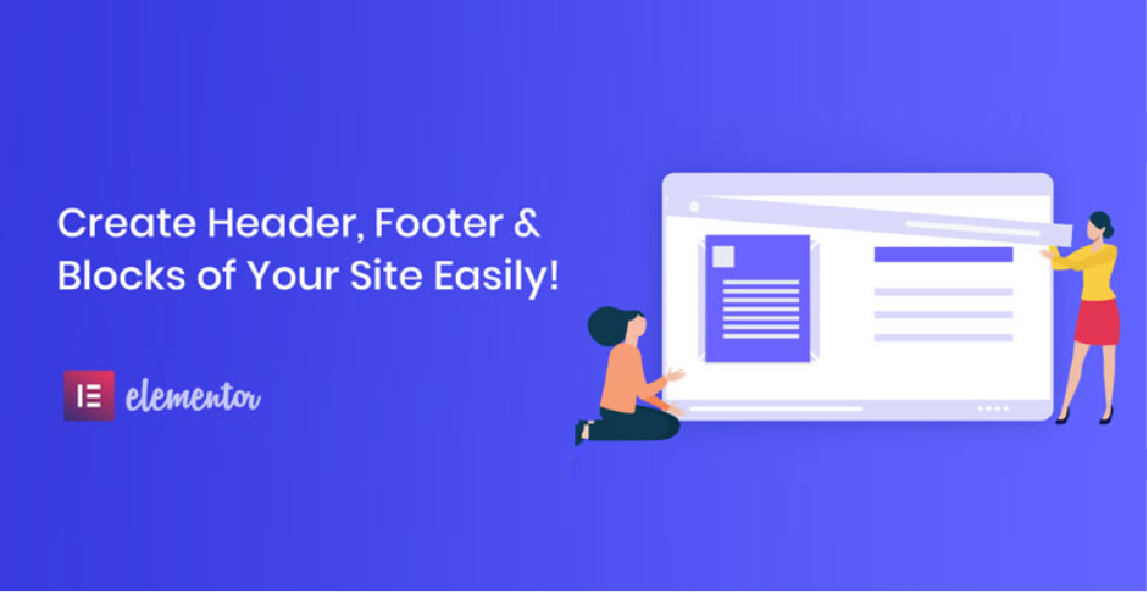 The Elementor Header and Footer plugin enables you to create global headers and footers that can be used throughout your entire network. This plugin helps you maintain design consistency and save time in the process.
Key Features:
Lets you create layouts for global headers, footers, and blocks
Customize your header and footer designs to your liking
Choose where to display your header and footer on your site
Easily add blocks to your site with a shortcode
Built-in widgets to assist in creating your header and footer layouts.
Plugin Rating: 5 stars out of 5 from 1880 reviews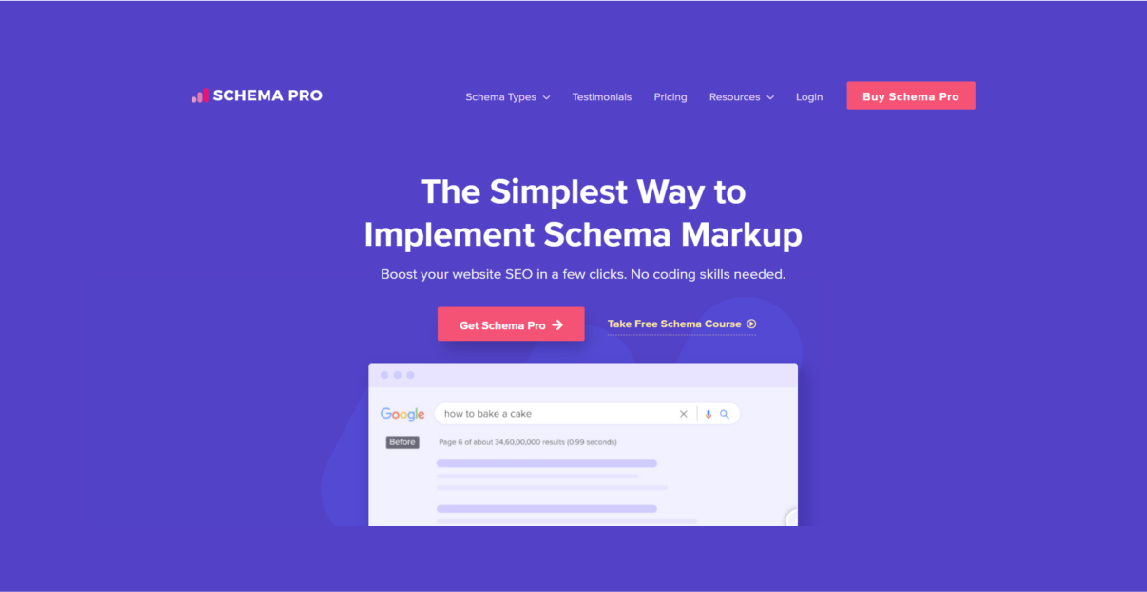 Schema Pro is a plugin that helps improve your website's search engine rankings by creating specific markups for search engines and business listings. By adding structured data to your site, Schema Pro ensures that search engines recognize your page and help you rank higher in search results.
Schema Pro is a premium plugin that offers various pricing plans to suit your needs. With Schema Pro, you can optimize your sites with structured data without any coding experience.
Key Features:
Allows you to add structured data to your site
Helps you improve your search engine rankings
Enables you to optimize your sites with structured data
User-friendly and doesn't require coding expertise.
Plugin Rating: 4.3 stars out of 5 from 9 reviews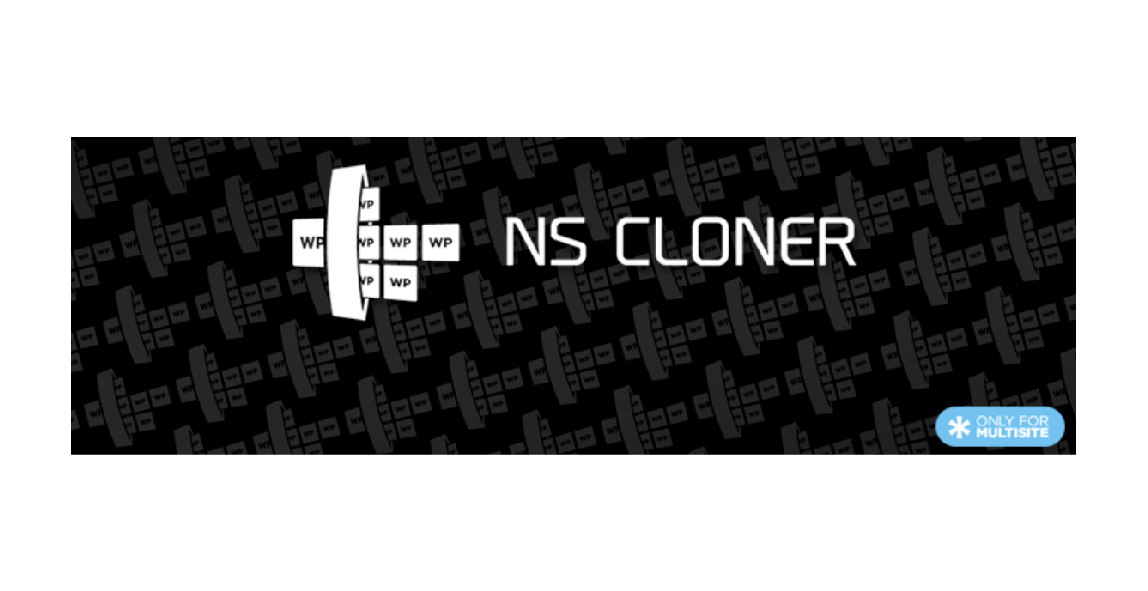 NS Cloner is an ideal plugin for cloning websites in your multisite network. With its user-friendly interface, you can quickly duplicate content, design, plugins, pages, videos, and individual WordPress settings within that site.
Key Features:
Enables you to copy an entire site quickly and easily.
Allows you to copy all widgets, menus, themes, plugin settings, pages, posts, custom post types, and taxonomies.
Works seamlessly in the background without disrupting your work during cloning.
Offers robust process logging to assist with troubleshooting.
Translation ready for your convenience.
Plugin Rating: 4.7 stars out of 5 from 253 reviews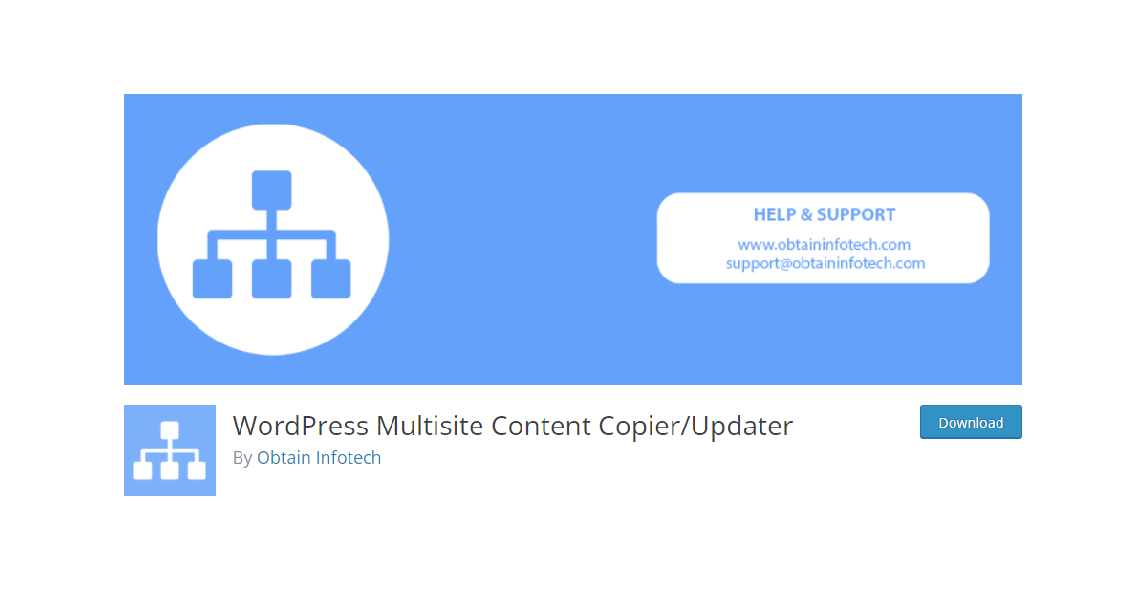 Are you tired of manually transferring posts and pages between subsites on your WordPress Multisite network? The Multisite Content Copier/Updater plugin makes it easy to do so directly from your dashboard. You can even transfer and update media, tags, and categories, streamlining your workflow and saving you valuable time.
This plugin is available for free, but if you need additional features, the pro version is just $30. With the pro version, you can also copy and update custom post types and users while excluding metadata from being copied across subsites.
Plugin Rating: 4.1 stars out of 5 from 14 reviews
So, Have You Got the Set of Best WordPress Multisite Plugins?
Managing a WordPress Multisite network is a challenging task that requires advanced expertise. Properly maintaining every aspect of each site in your network can be time-consuming.
However, your job does not have to be stressful. If you are aware of the best available tools and plugins, and if you are facing any complications, you need the Enterprise WordPress Development Experts that can clear your doubts without any hassle. KrishaWeb is a leading Enterprise WordPress Development Company, serving the global clientele for one and a half decades.
Feel free to connect with us for hassle-free WordPress Consultation.