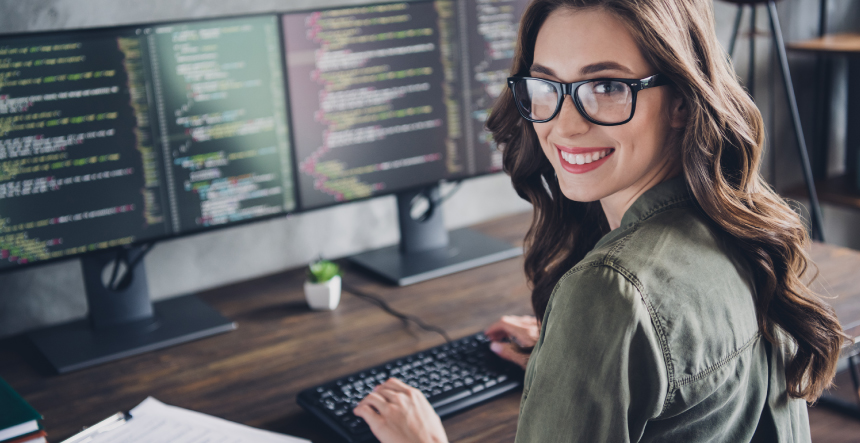 Substack vs WordPress is an inevitable comparison, especially when the whole world is into blogging and making subscribers. It's a time when people read information on diverse topics and writers have a platform to deliver this information to the readers. WordPress has been a popular platform for blogging and has now emerged as a CMS for building huge websites like enterprise applications. On the other hand, Substack is a newsletter publishing platform that allows writers to send their content to their newsletter subscribers. So, both have different purposes yet some similarities. We will check all of these in detail here.
What is Substack?
Conceived in 2017, Substack is an online platform for designing, publishing and analysing newsletters. It even facilitates the collection of payment from the newsletter subscriber. Writers can write digital newsletters about a certain topic like IT, interior design, medicine, kids, etc. They can format it according to the templates available and send it to the subscriber.
It helps them to build a dedicated audience for a certain subject and get monetize their content. Substack has proved quite successful with 20 million active users every month. It has generated a whopping $9 million in revenue in 2021. Most popular in the US, this newsletter publishing platform enjoys a good audience base, as of now.
The biggest benefit is that you don't have to wait for the reader to come up to your blog to read. You deliver them fresh content in their inbox. This minimizes the road to customers.
What is WordPress?
WordPress is the most popular Content Management System used for developing all kinds of websites – content-driven blogging sites to fully fledged enterprises. With 455 million websites to its credit, WordPress is certainly enjoying its undisputable status in the content management market.
Conceived as a blogging platform in 2003, WordPress has excelled far more than being a blogging space. However, it is still the best platform for blog designing and publishing. Writers can create their own blog sites on WordPress to publish content on any topic.
It is a free open-source platform that is suitable for individuals, industries, and businesses from Startups to enterprises. It is the first choice for designing and developing CMS-based websites.
WordPress blog vs Substack comparison
Comparing both will help writers to choose the best one for them. Find a quick comparison in the table below.
| Feature | WordPress | Substack |
| --- | --- | --- |
| Primary use | A platform for blogs, websites, podcasts, eCommerce stores, enterprise applications | A platform for blogs, websites, podcasts, eCommerce stores, enterprise applications |
| Customization | Themes, templates, plugins, modules | Templates and basic, selected customization features |
| Ease of Use | Some coding skills will be helpful | Drag-and-drop design, ideal for beginners |
| Cost | Open source, free platform | Subscription-based publishing platform |
| Data Portability | Numerous, flexible options for developers | Limited options, as of now |
| Setting up | Choosing hosting service and domain name could be challenging | Choosing a hosting service and domain name could be challenging |
| Scalability | WordPress is highly scalable, best for expandable sites | Limited scalability scenario |
Having checked these differences at a glance, let us dive deeper into some detailed comparisons between WordPress and Substack. It will help you get a clear view of both.
WordPress vs Substack: Ease of Use
Substack is beginner friendly and requires no knowledge of coding. You just have to create an account with some basic information and begin. If you already have an audience base then that mailing list can be imported through popular sources like MailChimp, Patreon, etc. Create content with a very simple User Interface and start sending your newsletters.
WordPress on the other hand, requires you to buy a hosting service and domain name. Install WordPress on the hosting provider. Customize the blogging platform as per your requirements. Web pages can be designed as per the drag-and-drop functionality. Once the page is ready, start adding content and publishing. It is best for beginners as well as those with knowledge of coding.
Verdict: In case of ease of use, Substack is a clear winner!
WordPress vs Substack: Features
Substack comes with limited features, you cannot create a layered application through it. Users can create a custom domain for a one-time fee of around $50. It gives details analysis and statistics about the key areas of the newsletter publishing business including longest subscribers, number of subscribers through social media, subscribers who have actually gone through the email, subscription expiry date, etc.
It comes with a simple text editor with support for inserting pictures, quotes, etc. You can frame a newsletter by formatting it in bold, italics, hyperlinks and more. You can include multimedia stuff in the podcast.
WordPress is a flawless CMS with thousands of templates, themes and plugins to create a futuristic blog page. You can create a draft and assign a date, and time of publishing. It has all the features required to build a complete website. It is scalable, performance-oriented and customer-centric.
Verdict: In terms of features, WordPress is the champion!
WordPress vs Substack: Customer Support
If anything is missing or goes wrong, then customer support is essential. Let us check the availability of this support for both platforms.
WordPress is a free open-source website-building platform, which can be customized as per your requirement. You cannot expect any support from them except for free tutorials, videos, community forums, documentation, etc. So, you need to figure things out in case of an emergency.
With Substack, this is not the case. Being a proprietary software, it offers full customer support through emails and ticketing services. Their FAQ page and guides available online should be searched to get more details.
Verdict: Substack is a clear winner here!
WordPress vs Substack: Pricing
Substack offers free newsletter publishing if you don't earn anything from the service. Once you have an audience base and subscribed users, expect a 10% per member cut from Substack. The membership could be as less as $5 and something will be deducted as a transaction fee. You can also check Substack alternatives like MailerLite, Hubspot, etc. to cross-check the pricing details.
In WordPress, you pay for the hosting service, domain, plugins, templates, etc. Depending on your requirement, you may have to spend anything between $15-$20/month or more.
Verdict: Both are good as far as they serve their purpose.
Pros and Cons of WordPress and Substack
Substack Pros
Needs no technical background, a layman can start using it.
Easy way to monetize content
Helps to build an excellent audience base
Platform to offer content about niche topics
The writer enjoys the ownership of the content
Supports emails, podcasts, videos
Allows use of custom domain
You can choose between Substack free vs paid
Substack Cons
Few customization options
Limited templates
No mechanism to connect subscribers with social media channels
Limited support facilities
Selected SEO features only
It is a hosted platform so, creates a dependency on their updates
WordPress Pros
Needs technical knowledge for complex customizations
Offers detailed customization to create entire webpages
Control over design and monetization options
Thousands of plugins for adding features
No subscription fees
The learning curve is steep with a lot of tutorials, documentation available
Choose the domain name of your choice
WordPress Cons
Difficult to learn
Do not have an audience base initially, demands extensive marketing
No avenue for the monetization of content
Requires constant maintenance of the site
With such an elaborate comparison, writers can easily decide which one is suitable for their business. WordPress has its own merits, while Substack has its own. Both can be used as per the requirement. WordPress has always been a better blogging option till now. You can even compare Substack vs Wix and other blogging platforms, to get a broader perspective.
Conclusion
Both WordPress and Substack serve their functions well. While both have similarities, they are meant for quite different purposes. Depending on the individual purpose, people can choose any of them. Talking about Substack vs own website, the latter is always beneficial and will earn rewards with some digital marketing efforts.
KrishaWeb is a WordPress development agency that offers all kinds of WordPress services. It has an experienced team and a huge catalogue of WordPress websites.
Feel free to check it out or consult our team for discussing things further!
Substack vs WordPress FAQs
1. What is better Substack or WordPress?
Depends on your requirement! For existing writers that want to earn from their newsletters, Substack is the best option. For those who want to create a full-fledged website, WordPress is the king!
2. How is Substack different from WordPress?
It is a newsletter and content distribution platform while WordPress is a blog development and publishing platform. One has limited services while the other can expand a concept into a blog or website.
3. What is the downside of Substack?
Very few customization options, content control not in the hands of the writer, transactions and other charges are deducted from the actual earning.
4. Is Substack the best for a newsletter?
Yes!