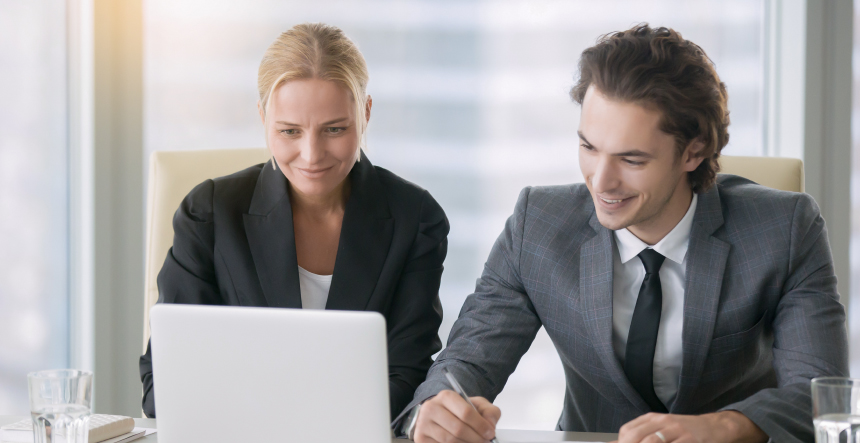 Sitecore vs WordPress is an interesting and constant comparison between the two top CMS platforms in the IT world. These two are often the chief choices when you make a CMS-based website. Comparing and contrasting them will help determine which is suitable for any business website, including yours. If you are planning to build a scalable, secure and high-performing site, then you must consider these two CMSs and their characteristics. Read on for more details about these two prominent and competitive Content Management Systems.
What is Sitecore?
Sitecore is a proprietary CMS with licensing fees and complete control over its code. Being a standalone, commercial software, it is quite robust. An enterprise-level platform used by more than 130,000 business websites, it enjoys a popular stand in the web development market. Launched in 2001, the .NET-based CMS offers adequate tools for custom, feature-rich, enterprise-level websites and digital marketing.
What is WordPress?
WordPress is an open-source, free CMS that offers wide-scale website development, anything from a small blogging site to an elaborate enterprise application. With around 40% of the market share, it proves its calibre and popularity as a Software as A Service (SaaS). WordPress.org offers customizable themes, templates and plugins. WordPress is a flexible platform that offers everything required to build a website. With around 455 million websites to its credit, this CMS is definitely the most chosen of all.
Following are the 4 Exceptional Qualities of Great CMS Solutions
An all-encompassing CMS must have certain characteristics that make it useful for website development.
The following are the most required qualities of a CMS…
Easy to use
Modern-day CMSs have a structure that offers an uncomplicated interface, which is used to build new pages and content for the website. It facilitates basic site development with zero or very little coding effort. It saves the time and effort required for website building. This increases productivity and minimizes overheads.
Flexibility
Contemporary CMS offers ease of customization of in-built templates, plugins and modules. It is flexible for third party component integration, required to design a fully-functional, highly operational, enterprise application. You get the design freedom and open avenue for creating sites with specific features, look and scale.
Marketing Tools
Current CMSs have the features and tools to use them for marketing. Websites made with these CMSs are aligned with SEO, starting from the design phase. They offer a result-oriented approach by engaging the visitor and pushing the sale. Moreover, analytics tools are in-built or can be integrated within the site to monitor customer engagement.
Security
You cannot afford to have loopholes and vulnerabilities in websites. Any business will suffer from cyberattacks or hacking, without a robust, secure website. Today's CMSs are equipped with high-tech security features that keep the site sturdy and resistant to cybercrime.
Scalability
Businesses of today are global in every aspect. They have full chances of growing beyond boundaries and therefore, need sites that are expandable in the future. Every CMS should be able to accommodate the growing business needs of the future.
Benefits and Features: Sitecore Vs. WordPress
Flexible Website Development
While WordPress offers you the freedom to build sites that are highly scalable, flexible and plugin-rich, Sitecore helps to build platform-specific sites.
Caching Mechanism for Quick-loading Sites
Sitecore offers several levels of caching which makes its sites load faster than that of other CMSs. It offers caching at the levels of data, elements and HTML.
Security
Sitecore offers high security by not allowing code access. Contrary to that WordPress sites are made on an open-source model so, there are chances of risks due to third-party plugins and templates.
User Friendly
WordPress comes with an easy-to-use interface, which makes it user-friendly to the core. You can easily add new pages, products and content without being bogged down by the idea of writing huge code. Sitecore is lacking on this front.
Plugins and Templates
WordPress offers hundreds of customizable templates and plugins to design a good-looking, fully functional website. Sitecore offers options to customize and expand sites. It also masters AI-powered personalization for all kinds of business sites.
Community Support
While WordPress has a huge open-source community that comes up with new templates, components and plugins; Sitecore needs more .NET developers with expertise on it.
Responsive Design
Both CMSs offer mobile-friendly web development so, you can come up with responsive designs. Whether you want a regular blog or a large enterprise application, responsive design & development are possible through both platforms.
All Kinds of Application Development
Both the CMSs are suitable for building diverse websites including eCommerce sites, blogs, enterprise sites, mobile-friendly sites, and more. With the right tools and developers, you can mould both CMSs to create sites with diverse requirements.
Sitecore Vs. WordPress: Head-to-Head Comparison
Ease of Use
Both Sitecore and WordPress offer the primary features required for website development, of all scales and sizes. However, WordPress is much easier to use in comparison with Sitecore. The latter definitely needs a solid technological partner or team of developers. You need to invest in them to design a specific, precise Sitecore website.
Conclusion: WordPress is easier to use than Sitecore!
Flexibility and Customization
With Sitecore, you can build enterprise-level and out-of-the-box functionality. Basically, you build advanced-level sites with unique, business-centric goals. WordPress is generic in those terms but can be customized with its own third-party plugins to build solid sites. While Sitecore works on MACH architecture, WordPress is considered quite monolithic in this aspect. In a nutshell, Sitecore is for advanced, precise, custom solutions while WordPress is for simplistic applications.
Conclusion: Sitecore is better for advanced applications, while WordPress is best for basic sites.
Costs
Sitecore comes with a hefty annual license fee while WordPress has no licensing fee, but businesses need to pay for the external plugins. Sitecore sites require developers with high-end technical expertise; WordPress sites can be made without coding geniuses. So, if you want a site on a budget, WordPress is the way to go. Otherwise, when you are ready to invest heavily, Sitecore is a great choice.
Conclusion: Sitecore pricing is costlier than WordPress!
Marketing Capabilities
In order to attract customers, you need to market your business website. Without adequate marketing, you lose out on the possible customer base. Sitecore CMS is well-known as a Digital Experience Platform (DXP) with a variety of options for SEO, customization, automation, optimization and marketing. WordPress does this by integrating third-party plugins like Yoast for SEO, WooCommerce for eCommerce and more. This can increase security issues. Therefore, Sitecore is considered more sophisticated than WordPress in terms of marketing tools.
Conclusion: WordPress lacks the intricacy of marketing tools when compared to Sitecore.
Training and Certifications
Sitecore has avenues for training and certifications. Developers can leverage tutorials and documentation to learn Sitecore. Basically, you will get highly trained, qualified and certified developers for Sitecore sites. Official certifications are quite missing in WordPress, which has numerous online resources to learn from.
Conclusion: Sitecore requires a better knowledge base than WordPress.
Partner Ecosystem
WordPress does not require external, third-party help to create a small, medium or large-scale site. If the requirements are not complicated, WordPress suffices with all its features. Sitecore on the other hand, needs technological partners with platform-specific knowledge. It demands some investment as well.
Conclusion: Sitecore requires investing in technological expertise compared to WordPress, which can be self-learned.
Security
When it is to data security and privacy, Sitecore ranks higher than WordPress. The .NET core with all its security mechanisms makes it impossible to crack a Sitecore website. WordPress is open source and lacks the no-leak security grades required for an enterprise application.
Conclusion: Sitecore is more secure than WordPress!
Sitecore Vs. WordPress FAQs
1. Is Sitecore similar to WordPress?
Both are Content Management Systems with customizable options. Both can be modified to create exceptional websites. Both of them come up with a set of marketing tools to increase customer engagement. Both can be used for large-scale site development, provided you have the necessary technical resources.
2. What is the difference between Sitecore and WordPress?
While Sitecore is a proprietary software, WordPress is constantly updated by a community of developers. Both of them are CMSs with varying degrees of flexibility and features. Sitecore is best for enterprise applications while WordPress works well for Startups and mid-level companies. Sitecore sites are more expensive than WordPress ones. When it's to security, Sitecore has an edge over WordPress.
3. Who are the competitors of Sitecore?
Some of the most renowned alternatives to Sitecore are Adobe, WP Engine, Oracle, Acquia, Kentico, WordPress etc.
4. Why is WordPress so popular?
Ease of use, open source ecosystem, community support, third-party integrations, flexibility, and zero investment are some of the reasons for the phenomenal popularity of WordPress.
5. Which CMS is budget-friendly, WordPress or Sitecore?
WordPress is a pocket-friendly option that Sitecore. Being open source, WordPress requires no licensing fees. Moreover, it offers hundreds of templates and plugins, that can be incorporated and customized to create a truly inexpensive yet fully-featured site. Sitecore pricing is quite high compared to that of personalizing WordPress!
The partying words…
When you want a rugged, enterprise website, Sitecore is the easiest option. WordPress is for applications that are smaller in size, but large in customized features. WordPress VIP is used for developing large-scale websites however, it may cost you an earth. If you run on a tight budget and still want a stunning, functional site for the business, WordPress is the best solution!
KrishaWeb is a WordPress VIP Silver Agency Partner and has a fat catalogue of WordPress websites made for its global clients. Anything WordPress and we are there for you!
Feel free to connect with our team for consultation, queries and solutions!