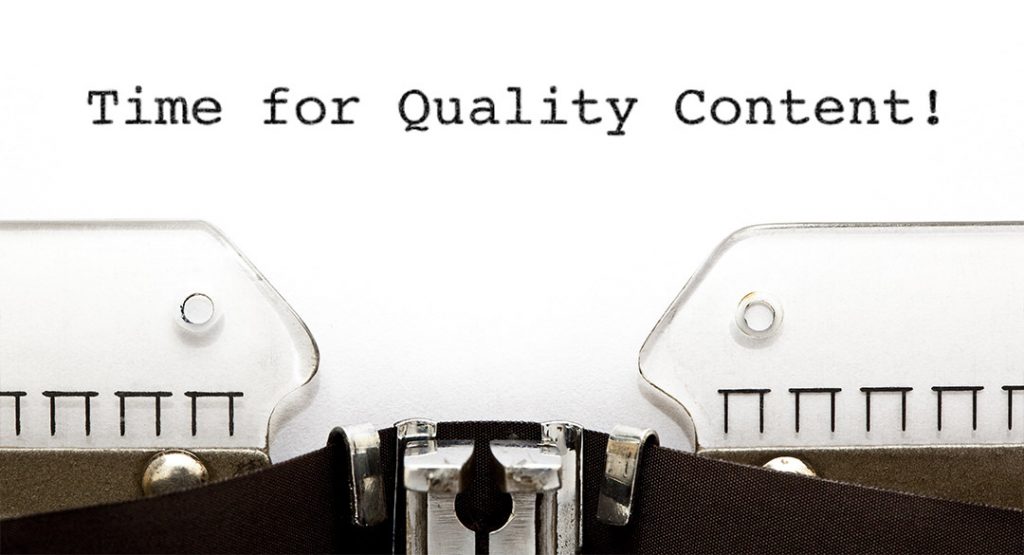 Nowadays, with Google tightening its noose on unnecessary back links and emphasizing more on quality, relevancy, usefulness, accessibility the good old ways and no longer viable.
So, minus link exchanges how will you to get the off page SEO targets fulfilled? The new age alternative is GUEST BLOGGING! Isn't this right? While this may have been true even sometime back today, one can't be too sure of this. According to Google sources Guest Blogging is also no longer that much viable as an off-page tool. With both the options out of the window in a way what else remains in the hands of the marketers?
The evolved modern day SEO demands creativity, hard work, and imagination from the developers. QUALITY CONTENT is the only thing that can help your site to survive the tough competition and find a beneficial partner in Google.
Content Reigning Supreme As Always
As a content writer or a SEO specialist your job to create something, which people would want to share with each other, and love to read above everything else. It should give valuable information which the visitors desire. This way, one doesn't need to worry too much about back links as organic links develop naturally as part of a dynamic website. As people find the content on your site valuable or helpful to visitors these back links start appearing naturally.
As one can see, building links is no longer the in-thing as earning links become necessary. According to Google, there is no easy way for generating links either one earns them or keeps on trying until they do. This is what off page SEO signifies today.
Gap between ON & OFF-Page SEO blurring
Everybody knows that for finding success with your regular search engine optimization, you need quality content and placement of the right keywords at the right place. The same holds true for off page SEO in the world of modern websites. So is the difference between the two blurring completely? While this may be true, one can consider its positive impact too. All you need to do is to create the best possible for your site only ONCE!
Once that's done, you can reap the benefits of search engine optimization. Doesn't this seem a great proposition for saving time, hassles, labor, and even money as well? For both businesses and developers, it seems Google has done a favor instead of increasing the problems!
Where Does Guest Blogging Fit?
In the scheme of new age Google off page SEO requirements what is the relevancy of guest blogging? Once considered respectable enough strategy, spam, unsolicited mails and requests clogging up the inboxes have forced the search engine giant to implement strict measures. Today, one shouldn't consider it as a way to generate links this much is for sure. However, by taking spamming seriously one can use it successfully from a community building or PR perspective. Some ways to remain on the track are as follows,
Only deal with reputable/established sites

No-follow link use desirable to bar inter-site SEO authority passage

Original content is a must

Never send unsolicited mass mails for opportunities to guest blog
It is important to know that Google has not barred all doors related to off page SEO. So all you need is to identify the right one for your purpose. Just stick to quality content and the rest will follow.