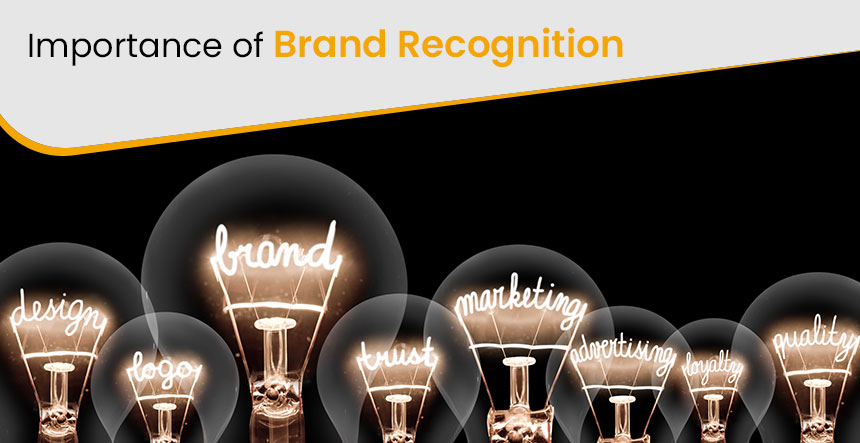 In this article, we discuss the Importance of Brand Recognition…
Many of you ask such questions as "Why am I not being able to get recognition in the market and stand out from my competitors?
This is the most common question among many founders and entrepreneurs, Right? The simple answer to this is lacking "proper brand awareness among your customers".
How can your customers diversify you from the crowd if you are not branding well?
Branding helps you set your own identity as a different business with your set of values, products or services in a smooth and hassle-free manner.
Here, we'll walk you through the most important benefits of brand awareness, as well as why a lack of brand awareness may seriously harm your organisation.
So, Let's get started…
What is Branding?
The meaning behind your company's name, symbolism, image, and slogans is called a brand. A memorable and distinct brand helps you generate brand awareness and establish long-term market dominance.
Yes, brand awareness is a metric that measures how well a company's name is known in its market segments. Branding is a marketing activity that aims to give people a good and powerful impression of a firm.
When done correctly, branding creates an image of a company's products in the minds of consumers by associating things with unique characteristics or that are appealing to the target market.
Why is Branding Crucial for Businesses?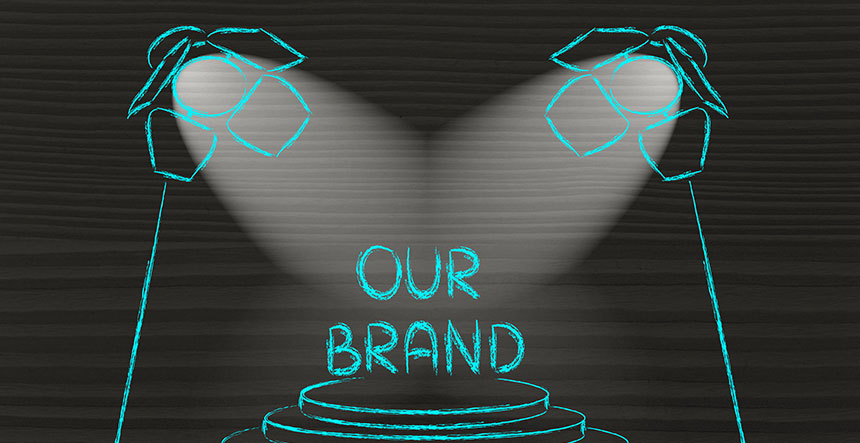 Branding gives a company its own distinct identity. It allows them to set themselves out from the competition. It seeks to improve customer happiness by providing better service.
Even yet, you shouldn't engage in brand awareness simply because everyone else is. You must understand the importance of brand recognition and how to use it in order to reach your business objectives.
All of your marketing activities, from social media to SEO, must be built on brand recognition.
It's what makes people aware of your brand and what you have to offer so you can gain their credibility and influence their buying decisions, resulting in more sales.
1. Improved Brand Perception
Increased brand awareness doesn't just help more people learn about your company; it can also influence how individuals think about it, resulting in increased higher brand affinity.
It focuses on how people feel about you rather than how many people know you. It's simply the next move: lots of people starting to know your brand, and if none of them like your brand and its values, all of that crowd is pointless.
You're constantly focusing on brand perception when you're creating brand awareness. Because first impressions are crucial. So, if you want to be proactive, plan brand awareness campaigns accordingly.
2. Branding Enhances Client Loyalty and Retention
When a client recognises your brand in the marketplace, it gives them confidence that they've chosen a well-known company. Do you feel comfortable engaging with a firm you've never heard of or seen their logo? Certainly not.
Because gaining new clients is so expensive, keeping existing clients and drawing them back is crucial to long-term economic viability. Businesses benefit from brand loyalty because it provides them with a sense of security.
Pro-tip:

Once a customer has made a purchase from you, keep in touch with them using methods like promotions, newsletters, and customer surveys.
All these simple tactics improve your brand's image among the customers, which leads to higher customer retention and sales.
3. Results in a Better Digital Impact of Your Brand
With the advancement of the Internet and digital technology, brand awareness has become increasingly important. The general public now has more mobile and social media capabilities to communicate swiftly about your business.
This means that building a solid reputation and internet presence for high-quality products or services improves the integrity of your business processes and community involvement, both of which are important for long-term success.
If you have a strong digital presence that reflects your value and ethics, your clients are more inclined to engage with you and buy from you.
4. Accessibility to Customer's Information at Your Fingertips
With a strong brand recognition campaign, you can receive much information about your customers and potential purchasers by analyzing their purchase behaviour.
You can start different audience groups, devise retargeting techniques, and optimisation for future campaigns with all this information in your hands.
Customers are more likely to buy after receiving individualised recommendations. With data gathered from brand awareness efforts, brands can give these customized, targeted interactions.
As per Accenture's survey, 91% of customers are more likely to buy from brands that offer tailored recommendations. Big E-commerce giants like Amazon also use customers' data to make relevant product suggestions to online shoppers.
5. Increase in Sales & Leads
According to research, brand awareness is the most important tactic for most customers. Regardless of quality or price variations, they tend to pick high-awareness brands.
So, if you really want to sell more and quicker, make your consumers' decision-making process much easier.
One approach to achieve this is to help them figure out who to choose (you) and why (because you're amazing). It's critical to make them aware of your presence as well as what you have to offer.
That's why it's critical to understand the three degrees of brand recognition and to work to improve them all.
Your brand's recognition
Your product's visibility is important
Awareness of your brand's characteristics
6. "Word of Mouth" is Powerful
The easier it is to develop trust when more people are aware of the brand. People will ask their colleagues because they won't have to start from scratch learning to know your brand if you're constantly top-of-mind.
If your friends, family, and coworkers are aware of your brand, it will be easier for them to trust you.
As a result of the increased trust, you can generate organic traffic on your website. Finally, you'll need to step ahead from people trusting you to the point where they're willing to buy from you.
If you are the first thing that comes to their mind when people need to buy something in that particular product category, then they will visit your website to learn more about you.
Final Words
You understand the importance of brand recognition. You now know why and can articulate it. The core of your country's success and your audience's knowledge of your value is brand recognition.
Whether you want to market new products/services or reach out to potential consumers, it's important to remember brand awareness.
It will help you increase sales, open up new business customers, and show audience insights that will help you polish your marketing strategy.
So, what are you waiting for? Start reaping the benefits of brand awareness right away!