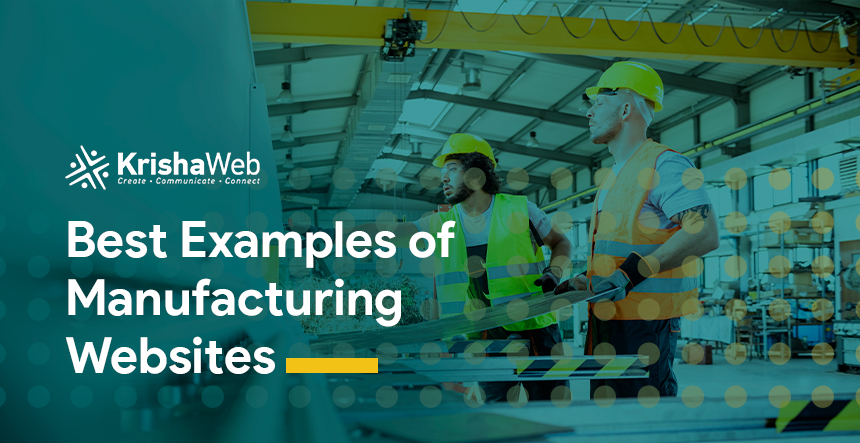 A website with great user experience can be one of your best marketing tools helping to attract prospects, establish trust, capture leads, and ultimately win new customers for your business. The same marketing mechanism applies to all industries including the Manufacturing Industry.
A recent industrial survey shows that there is a 12% increase in website usage by manufacturers and industrial companies to connect with more buyers and customers this year. And it's necessary nowadays. Every industrial website needs to convey a strong message about its products and services at first sight without overwhelming visitors.
We usually talk about industrial firms and their turnover. But, have we ever focused on what enables them to achieve all these? Their digital presence. Yes, a digital presence with a fully functional website is a must for them to serve their audience and grow across the globe.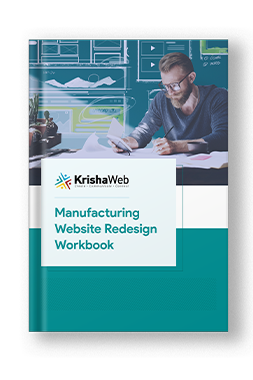 Manufacturing Website Redesign Workbook
The complete workbook with Website Redesign Checklist, Website Design Brief Template, and Agency Comparison Worksheet
Let's have a look at those features which make a manufacturing website unique…
Clean and simple responsive design

Large and striking imageries

Fast loading speed

Compliance with Web Vitals

Audience targeted content

The strong value proposition with USPs

Simple navigation

Clear Call-To-Actions

A path leading to conversion

Opportunities to learn more
Considering the above important factors, here we listed 5 examples of Best Manufacturing Websites for 2021 which caught our attention…
Sharretts Plating, a leader in the plating industry provides industrial plating services to automotive, electronics, and hardware suppliers. Their website matches their level of quality and leads capturing mechanism. Their website makes it easy for visitors to become leads with prominent "contact us" and "Request a Quote" forms. A balanced combination of good design, SEO, and content marketing enables their site to gain more traffic and convert that traffic into customers.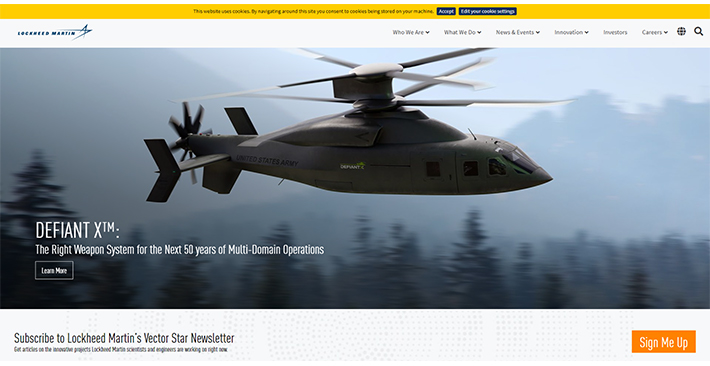 Probably, you already knew that Lockheed Martin is an aerospace, defence, security, and advanced technologies company. Along with being an expert in its offerings, they are great storytellers. Lockheed Martin leverages its content to highlight its expertise with innovations while building relationships with visitors and converting them into leads. Their website contains good usage of images with hero messages, easy navigation, and well-structured product pages. Also, it works effectively on a wide range of mobile devices.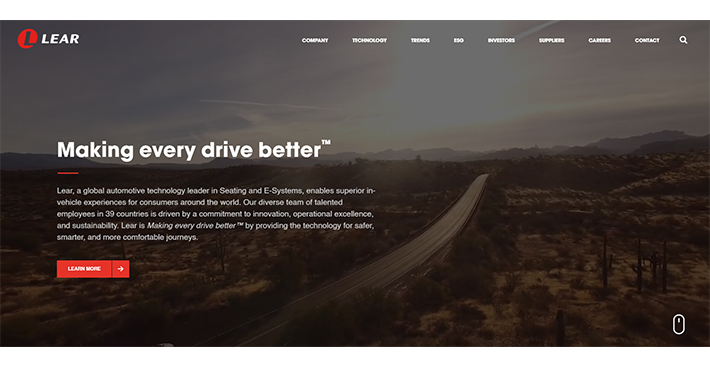 Lear Corporation's website follows all the digital presence trends for manufacturers.
As visitors land on Lear's corporate website, they can clearly see that Lear Corporation is a leader in automotive seating and electrical systems. It has content for a variety of stakeholders that keep visitors engaged thoroughly. Each item in a navigation menu has subpages organized in a good manner which encourages users to learn more.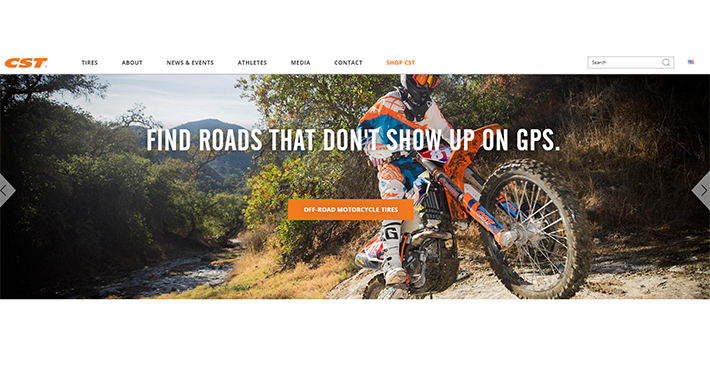 With regards to its image and messages, CST Tires takes a "rough terrain" way to deal with its site: Outside of headers, buttons, and the navigation menu, the home page has no content by any stretch of the imagination.
Inner pages give effective product details with a brilliant colourful experience. This allows you to see specs and compare configurations at a glance so you can complete your order fast.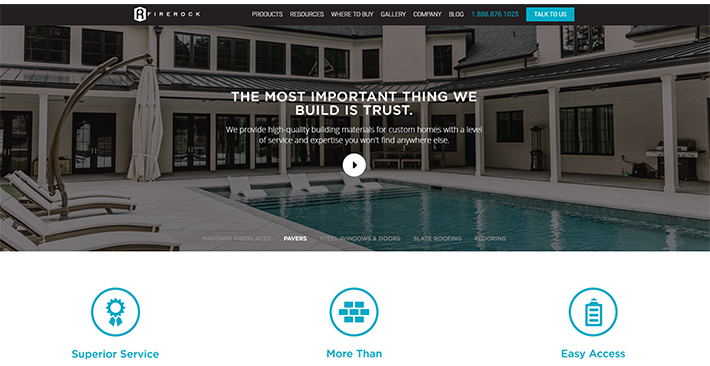 FireRock offers building solutions to contractors as well as end-users who plan their custom home projects. It's nothing unexpected, that FireRock's design incorporates some of the most inviting ideas in B2C design.
With easy navigation buttons and precise subsections, there is a slogan in the centre front – "The most important thing we build is trust."
Wrapping Up
As a manufacturer, your website needs to help visitors understand your products and services you offer, as well as you just need to give them reasons why they should choose you over your competitors. Keep in mind, great websites like these don't happen overnight. To have such websites for your manufacturing company everything needs to be mapped out by a team of experts that not only understand the necessary elements of great design but know how to create a seamless user experience throughout the website.
So, Don't you want a website that may reflect your company's commitment to industrial innovation and is also optimized for inbound marketing? Just reach out to us, to learn more about how KrishaWeb can help you.