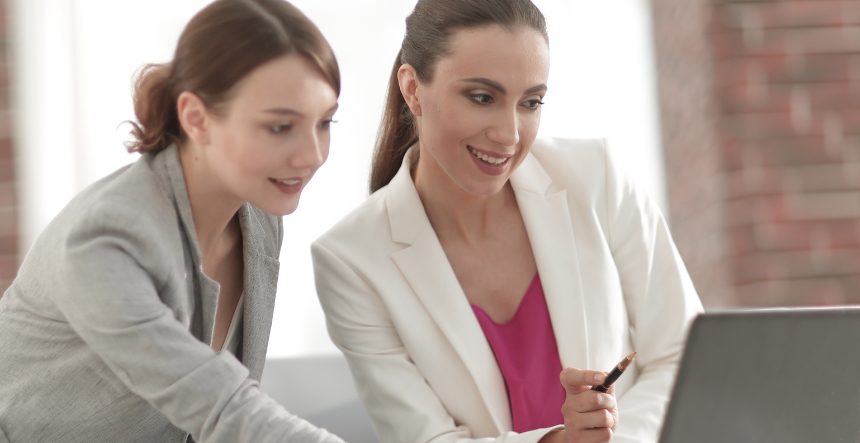 When creating an online presence for your business, selecting an ideal platform is critical. Drupal and Magento are two popular CMS choices, but which will be right for your organization?
Before selecting either Drupal or Magento as the platform for your business needs and goals, it's crucial that your specific business goals and needs are taken into consideration. Each platform possesses distinct benefits and drawbacks and we have it analysed for you.
Let's take a deep dive into Drupal vs. Magento, a comparison guide…
Magento: All About It
Let's first understand the world of Magento and then move ahead with Drupal to help you with the clarity.
Features of Magento
Flexible and Scalable
Magento's flexibility and scalability are its hallmark features, accommodating small to large-scale e-commerce websites for businesses of any size – be they selling one product or thousands! It will not let them down!
Customizable Designs
Magento offers an abundance of customizable design features to allow for an online store that stands out and attracts shoppers, like themes and templates that you can quickly modify to reflect the look and feel of your brand's identity. With such options at your disposal, creating an eye-catching online shop becomes simpler than ever!
Mobile-Friendly
With mobile shopping rapidly rising in usage, having a website designed with responsive design – automatically adapting itself for different screen sizes – becomes crucially important. Magento ensures this by automatically adapting itself so it looks and functions flawlessly on smartphones and tablets alike.
Advanced SEO Capabilities
Search engine optimization (SEO) is essential to driving organic traffic to your website, and Magento comes equipped with built-in SEO features such as customizable meta tags, URL optimization, and sitemaps to increase its visibility in search engine results and drive additional visitors and higher rankings for the domain name in question.
Powerful Product Catalog Management
Magento makes the task of overseeing an expansive product catalogue easier by organizing products into categories, creating attributes and options, setting pricing rules, managing inventory levels, and making products easily searchable by customers. Consequently, they'll find and purchase what they're after with minimal difficulty!
Effective Marketing and Promotional Tools
Magento offers powerful marketing and promotional tools that enable you to attract and retain customers, such as personalized shopping experiences, discounts or coupons, cross-selling or upselling strategies, and more. All these features allow for the effective promotion of products while simultaneously driving up sales figures.
Pros and Cons of Magento
Pros of Magento
Customizability: Magento offers unparalleled levels of customizability for online stores to build unique and tailored stores for their target markets.
Scalability: Magento has earned itself a strong reputation as an accommodating scalable CMS system capable of handling the demands of large product catalogues and traffic volumes – ideal for expanding businesses.
Flexibility: Allows businesses to adapt their online stores as per their custom needs.
SEO-friendly: It makes it simpler for businesses to boost their online visibility on search engines like Google and Bing.
Cons of Magento
Complexity: Magento is an expansive and complex platform and requires technical know-how for setup and management. Businesses without technical know-how may struggle to navigate and customize it according to their specific business needs.
Cost: Magento can be costly for small businesses with tight budgets to set up and maintain, especially with hosting, development, and extension costs to consider.
Hosting Requirements: Magento requires a powerful hosting infrastructure in order to effectively handle its resource-heavy nature, and businesses may wish to invest in dedicated or cloud hosting services for optimal performance.
Learning curve: Magento can have a steep learning curve; businesses may take time to fully comprehend and utilize all its features and functionalities.
Updates and Maintenance: Due to Magento's regular releases of updates and security patches, businesses need to keep on top of maintenance tasks to ensure their online store remains safe and up-to-date.
Overall, Magento is an impressive and feature-packed e-commerce platform with great customization possibilities and scalability features that offers businesses of any kind with limited technical know-how or budgets many advantages in running their operations online. However, some businesses may find other alternatives more suitable.
Why should We Use Magento?
Versatility
Magento's flexibility as an e-commerce platform makes it suitable to meet the specific requirements of any business. Be it small online stores or large enterprise sites, Magento can take care of everything for your organization.
Scalability
Magento can expand with your business as its demands grow, seamlessly scaling to meet those of a rapidly expanding enterprise. With high traffic handling capability and large product catalogue support, Magento makes for the ideal eCommerce solution to support expanding businesses.
Mobile-Friendly
With more and more people shopping from smartphones and tablets online, having a responsive design website such as Magento that ensures seamless functionality on any device is increasingly essential. This feature ensures your site looks and functions perfectly across devices – the key element for online success.
SEO-Friendly
Magento was designed with search engine optimization (SEO) in mind and offers various features and tools that can enhance search engine visibility, leading to greater organic traffic for your online store.
Extensive Features Set
Magento is equipped with an extensive feature set out-of-the-box ranging from inventory management and order processing tools, marketing analytics software, and marketing analytics reporting; everything needed for running a profitable e-commerce store!
Community support
Magento boasts an engaged and active developer and user community who regularly share knowledge and resources, so if any issues or customization help is ever needed, assistance can easily be found from within its ranks.
Integration Capabilities
Magento's seamless integration capabilities enable it to seamlessly interface with numerous third-party services and apps to enhance the functionality of your online store. Whether it be a payment gateway, shipping provider, or marketing automation tool integration needs, Magento has you covered!
Brands That Use Magento
Nike is an iconic brand that uses Magento as its e-commerce platform, providing their customers with a smooth online shopping experience. Thanks to Magento's robust features and flexibility, Nike can ensure an optimal online experience when making purchases through this channel.
Coca-Cola, one of the world's leading beverage producers, utilizes Magento for its e-commerce needs as well. Magento's flexibility enables Coca-Cola to efficiently manage sales and promotions online through Magento's scalability features.
Ford utilizes Magento as its e-commerce solution of choice, using its advanced features to effectively showcase a selection of vehicles and accessories so customers can find and purchase what they are searching for more efficiently than ever before.
Nestle recently selected Magento as their e-commerce platform of choice to efficiently manage online sales while creating an enjoyable shopping experience for their customers. Thanks to Magento's robust capabilities, the multinational food and beverage giant was able to effectively control online sales as well as offer them seamless transactions for purchases made online by Nestle customers.
Olympus, an esteemed manufacturer of cameras and optical equipment, relies on Magento for online sales. Magento's robust features and integration capabilities enable Olympus to showcase its products while offering users an enjoyable shopping experience.
Lenovo, an industry leader in technology products and services, utilizes Magento as its e-commerce solution. Leveraging Magento's robust features enables Lenovo to efficiently manage online sales while creating an enjoyable customer buying process for its clients.
Luxury brand Bulgari is known for its jewellery, watches, and accessories and recently chose Magento as its e-commerce platform due to its flexibility and customization features, allowing it to create a visually engaging online store that reflects its brand image.
Drupal: All About It
Time to assess Drupal and how it is different from Magento to assist you in making an informed decision.
Features of Drupal
Flexible Content Management System
Drupal's flexibility as a content management system (CMS) brings in a modular architecture that allows users to expand their capabilities and expand functionality on websites with Drupal.
Scalability
Drupal's highly scalable nature makes it suitable for websites of all sizes – from personal blogs to enterprise sites with millions of pages – easily accommodating high traffic loads and easily growing with your business needs. With Drupal, your web development needs don't limit you; your scalability options expand as your business does!
Robust Security
Security is of utmost importance in Drupal, with an entire team dedicated to monitoring vulnerabilities and providing regular security updates. Some features included user access controls, encryption protection against common web vulnerabilities, and protection from user abuse.
Multilingual Support
Drupal offers powerful multilingual website capabilities with its built-in multilingual support, making content creation and management much simpler for global audiences. Plus, its translation management tools simplify this process of translation!
Extensive Module Library
Drupal offers an abundance of modules that extend its core functionality, enabling users to add features and personalize websites without extensive coding knowledge. Modules exist for various functions like eCommerce, social media integration, and SEO, among many other uses.
Responsive Design
With more people using mobile devices than ever, having a responsive website has never been more important. Drupal's responsive design capabilities help ensure that it looks and functions perfectly across various screen sizes and devices for an unparalleled user experience across platforms.
Community Assistance
Drupal boasts an active community of both developers and users who collaborate together in providing assistance, sharing knowledge, and contributing to its overall improvement. They host events, forums, and online communities where members can get assistance while staying informed about the latest developments in Drupal technology.
Pros and Cons of Drupal
Pros of Drupal
Flexibility: Drupal offers unparalleled flexibility to website creators and customizers alike, enabling them to effortlessly build complex sites using its extensive selection of modules and themes that can easily integrate into existing web properties.
Scalability: Drupal's highly scalable nature makes it suitable for websites of all sizes, handling large volumes of traffic without impacting performance or hindering site functionality.
Security: Drupal prioritizes security in all of its offerings and regularly releases patches to address vulnerabilities while having a dedicated security team that monitors for threats to protect it against them.
Community Support: Drupal offers an active community of both developers and users to provide assistance when needed, providing fast answers for any concerns or inquiries that arise. With such support at their disposal, issues or questions you might have can usually be quickly addressed by this crowd-driven approach.
Multilingual Support: Drupal comes equipped with multilingual capabilities, making it the ideal solution for global organizations or websites targeting diverse audiences.
Content Management: Drupal offers powerful content management features, making it simple for you to easily create, organize, and publish your content. Furthermore, advanced editing options such as revision control and moderation provide additional control and moderation features for editing content.
SEO-Friendly: Drupal offers built-in SEO features designed to maximize visibility on search engine results pages, including optimizing metadata, creating SEO-friendly URLs, and producing XML sitemaps.
Cons of Drupal
Steep Learning Curve: Drupal can have a steep learning curve for newcomers with limited technical knowledge, especially beginners without programming experience. In order to fully leverage its features and customization options, some degree of coding knowledge is essential for its full use.
Complexity: Due to Drupal's wide array of features and flexibility, its configuration may sometimes become complex; managing Drupal websites may prove more complicated compared to other CMS platforms.
Limited Themes: While Drupal provides a selection of themes, their availability may not compare favourably with that found elsewhere CMS platforms. Finding one to suit your design preferences may require further exploration or customization efforts.
Module Compatibility: While Drupal boasts an expansive library of modules, not all are compatible with one another and could lead to conflicts or difficulty when trying to integrate desired functionalities into it.
Cost: Drupal may require a higher initial investment than other CMS platforms, and customization and development costs can add up quickly if extensive customizing or integration with third-party systems is necessary.
Maintain and Updates: Keeping Drupal websites current with security patches and updates requires time-intensive upkeep; therefore, regular monitoring must take place to ensure optimal performance and security.
Community Support: Drupal boasts an engaged community; however, their level of assistance and availability of resources varies between modules or functionalities. Therefore, some may only receive limited documentation or community support.
Why should We Use Drupal?
Customizability and Scalability
Drupal's flexibility and adaptability enable it to handle complex websites with ease, offering an array of modules and themes that can easily be tailored to meet the unique requirements of any project. Whether building a simple blog or an enterprise portal website – Drupal gives users all of the tools and flexibility required to produce tailored solutions.
Scalability
Drupal was designed to handle websites of all shapes and sizes, from personal blogs to enterprise-scale corporate sites with millions of visitors. Thanks to Drupal's modular structure, its easy scalability enables you to start small before growing as your needs do – with Drupal, you can also quickly and seamlessly add features or functionality without impacting performance or site stability.
Security
Drupal recognizes security as one of the top priorities of a website and takes it very seriously. Their community actively monitors and updates their platform as new security vulnerabilities appear; plus, it offers a powerful permission system so you can control access to different parts of your site while protecting any sensitive information.
Community and Support
Drupal's developer and user communities offer their knowledge freely to one another – Whether that means helping with specific issues, answering queries about Drupal development itself, or offering guidance about learning Drupal itself. There are numerous online resources, such as forums and documentation, available that provide even further help as you try out your knowledge with Drupal!
Multilingual Support
Drupal development offers built-in multilingual support to facilitate creating websites that need to support multiple languages, making content creation and management simpler than ever across international boundaries. You can translate user interfaces, menus, and other elements of your site for users from around the globe who visit your site.
SEO-Friendly
Drupal was specifically created with search engine optimization (SEO) in mind, providing features and modules designed to increase the website's search engine visibility in rankings. You can quickly optimize content, meta tags, URLs, and more so that search engines can easily discover it.
Brands That Use Drupal
One of the most prominent users of Drupal development is none other than the White House itself! Drupal powers the official website of the President of the United States, showing its reliability and security.
Another well-recognized brand to utilize Drupal is NASA, as numerous websites pertaining to their Jet Propulsion Laboratory run on Drupal. This showcases Drupal's capability of handling complex scientific information while making it easily digestible by users of all sorts.
Tesla relies on Drupal as the foundation of their website to showcase their cutting-edge vehicles while engaging with customers directly. Drupal gives Tesla flexibility in terms of product display and customer communication, all important goals in today's ever-more-digital era.
Warner Bros. Records, one of the major record labels in the music industry, employs Drupal for its website. Drupal allows them to showcase artists, release information about releases, engage fans through multimedia features, and engage through multimedia features.
The Weather Channel, an extremely popular source for weather forecasting and news, relies heavily on Drupal as its content management solution of choice to deliver accurate, up-to-date data to its audience. Drupal's robust functionality enables The Weather Channel to organize its weather data effectively in user-friendly presentations that users appreciate.
Pfizer, one of the leading pharmaceutical companies worldwide, selected Drupal for their website because it provides both security and scalability capabilities to deliver information relevant to healthcare providers as well as to the general public.
One of the world's most prestigious educational institutions, Harvard, uses Drupal for their website as it helps manage extensive academic content, showcase faculty research, and deliver an enjoyable user experience for its visitors – students, faculty, and other visitors alike.
Final Thoughts
Making a decision on Drupal vs. Magento ultimately depends on your particular business goals and needs. Both platforms provide unique features and functionalities that could prove advantageous to different types of businesses, which makes choosing wisely even more important than ever before. It is vital that businesses carefully assess their business requirements, budget, and technical capabilities before making a final choice. Take into consideration factors like the size of business operations as well as the level of customization and control needed. Consulting industry experts or seeking professional advice may help in making informed choices.
Good luck!