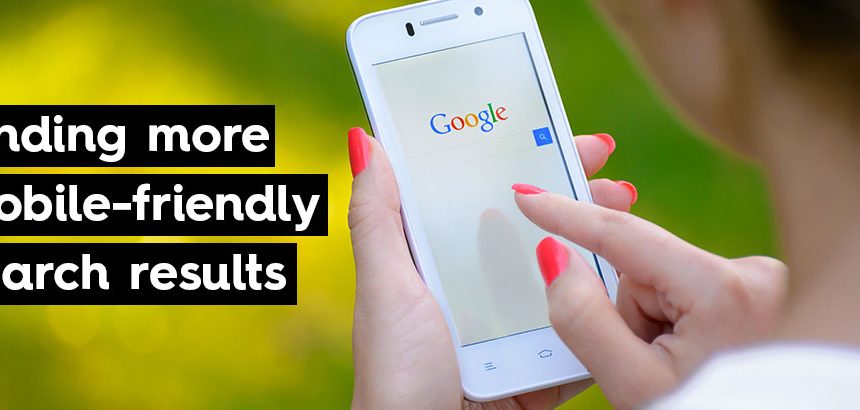 Finally, Google has officially announced the algorithm change that every Webmaster was expecting. Google has made some serious announcements regarding the search algorithm on 26th February that will significantly affect online marketers as well as searchers.
Google has announced on Webmaster central blog that they are going to consider mobile usability of the webpage as a ranking factor while showing the search result from 21st April onwards. Google has been testing with the mobile usability feature from the last few months of 2014. They have already experimented with highlighting mobile-friendly websites in the search result to tell searchers which websites are accessible from mobile and tablet devices. They have also introduced some ways to track website mobile usability from webmasters tool. "When it comes to search on mobile devices, users should get the most relevant and timely results, no matter if the information lives on mobile-friendly web pages or apps. As more people use mobile devices to access the Internet, our algorithms have to adapt to these usage patterns." This is what search giant has told the community while revealing the upcoming major algorithm change.
This change is going to be applicable from 21st of April because Google wants to give ample time to Webmasters to switch to mobile-friendly if they are not using the mobile-friendly version of the website. Google has also given some important instructions to webmasters to check the mobile usability of the website. If you need to test a few pages, you can check that from Mobile-Friendly Test. And if you have a website, you can use the mobile usability report from webmasters tool to get the full list of mobile usability issues on the website. Mobile usability is one of the ranking factors of Google, that means it is going to affect the ranking of your website. If your website is not mobile compatible, that does not mean it is going to disappear from the search result. According to Google, It is the best time to have a website which is mobile device compatible to get better ranking positions.
Google has also made another announcement about the application search that was applicable immediately. Apps that are indexed by the Google app indexing are now beguine ranking better in mobile search. It was already helping signed in Android users who have the app installed on their device. But starting from this week, people searching on Google can find your app information in the search result, even if they have not installed it. Google is going to use deep linking indexing technology to index the applications, in the same manner, they index the websites.
There is no surprise about these updates among the Webmasters. How do you think this update will affect the online business? Tell us your thoughts in the comment box below.