Mobile friendliness and user experience is the most important aspect determining the website performance on the web. Google has recently launched a new tool that lets you test your website performance across the mobile and desktop device. According to Google, nine out of ten users leave your mobile site if they don't find what they are looking for right away. If you have a business website that isn't mobile optimized, imagine how big opportunity you are missing out. Google has introduced this new tool to help webmasters dealing with the website mobile friendliness and speed issues.
Yong Su Kim, VP SMB Sales America has shared the news on Google Small Business Blog that the company is launching new tool as a part of 'think with Google' website. He added why it is essential to have mobile friendly website. "On average, people check their phones more than 150 times a day, and more searches occur on mobile phones than computers. But if a potential customer is on a phone, and a site isn't easy to use, they're five times more likely to leave." You don't require any technical skills to use this tool. You just need to enter the website URL in the search box and hit the enter button. It will present you the mobile friendliness and website loading speed report in a while. The report mainly contains three aspects. 1) Mobile-friendliness, 2) Mobile speed and 3) Desktop speed.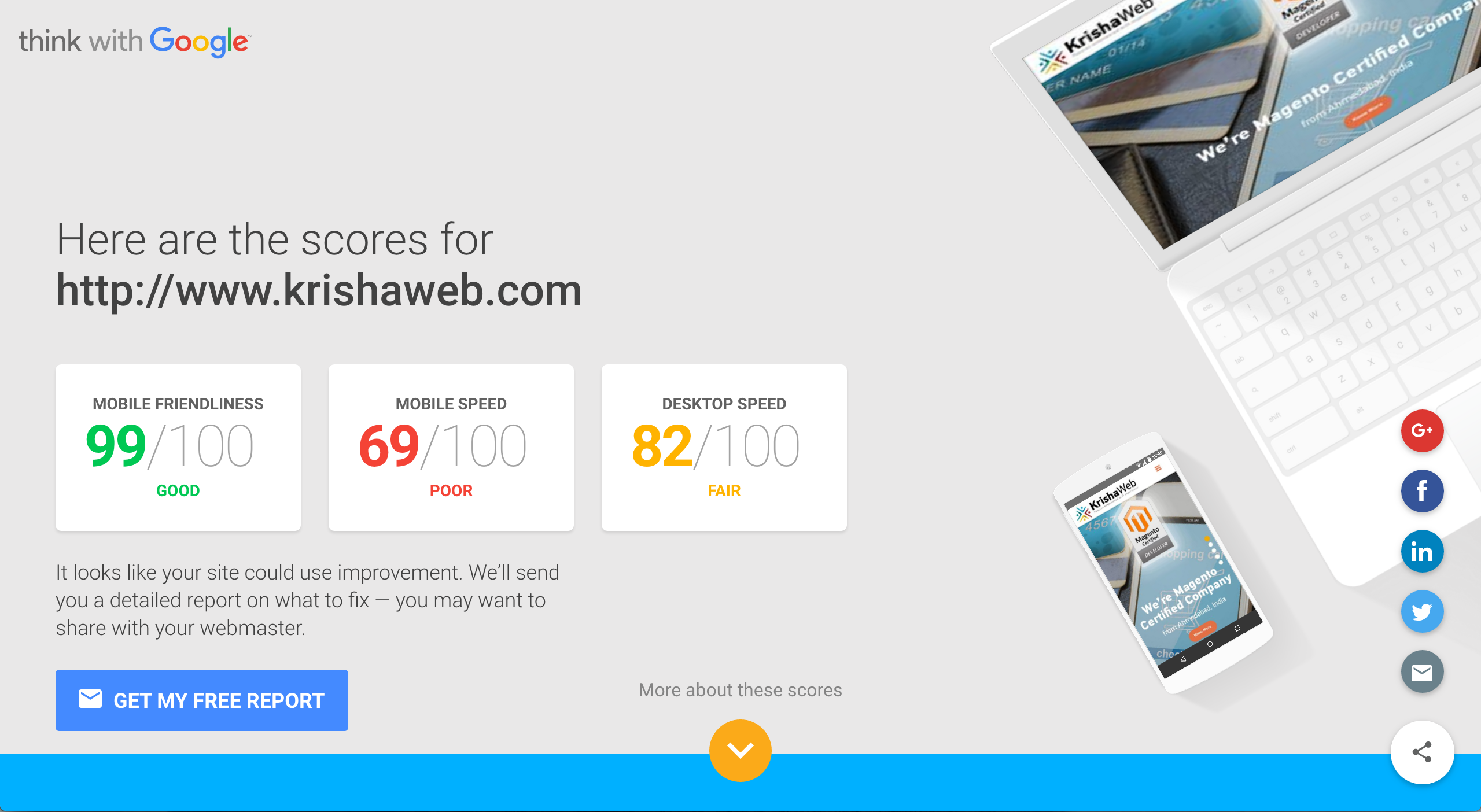 Mobile-friendliness defines the quality of the experience users have while browsing your website on their phone. Easy navigation and tappable buttons are the key elements of the mobile friendliness. Mobile speed score tells how long your website take to load on the mobile device. Desktop speed defines how long your website takes to load on the desktop computer. Google gives your website score out of 100 for each aspect. If your website is not performing well in any of these areas, Google also gives the tips to improve the website performance. You can also get the detailed report to solve the technical issues.
The world is going mobile. Are you? It's the time to hit the top gear in the race of mobile friendliness. Google is helping you to be prepared for the mobile optimized online space. Give it a try and measure your website performance.