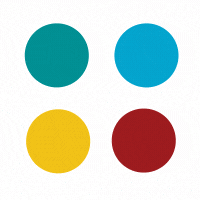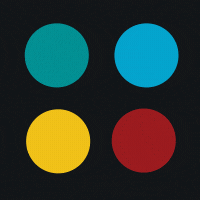 Highlights of Apple September event 2015
Finally, the day has come when Apple launch a new exciting product for the community. The event was held at the Bill Graham Civic Auditorium in San Francisco on 9th September 2015 this year. Apple has announced some stimulating product and software updates in the event. Apple CEO Tim Cook has introduced the brand new high tech iPhone 6s and iPhone 6s Plus. Apple TV is now featured with the touch-capable and Siri enabled remote control.  The company has introduced new OS for the Apple TV and superior app and gaming experience on the TV. Apple has also launched the biggest tablet device in the history of the company. That is 'iPad Pro' having the huge display and some cutting-edge features. Before all these, the company has announced the update in the company's most successful wearable device 'Apple Watch'. Let's have a look over what Apple has announced throughout the event.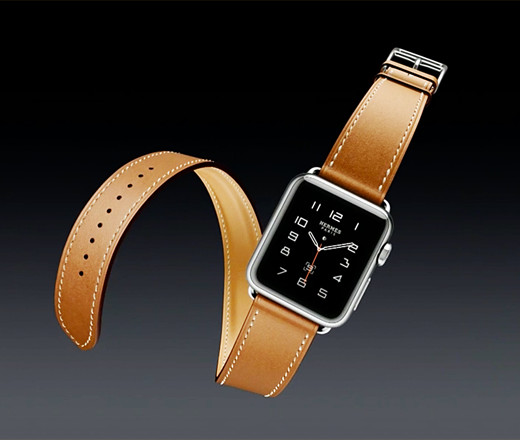 Apple Watch
Apple has made the Apple Watch available for the global community just a few months ago and it is receiving tremendous user reviews.  The Apple Watch has got incredible 97% customer satisfaction and it is getting even better now. Watch Os 2 is packed with incredible new features like new watch faces, 3rd-party app competency, time travel, map transit etc. Facebook messenger is now coming to the watch to allow users to send texts, audio messages and share the locations right from the wrist. Some other exciting apps supported by the Apple Watch are iTranslate, GoPro and AirStrip. The high-end fashion house Hermes has designed the entirely new collection of the Apple Watch featured with hand-stitched leather straps and unique watch faces. The brand new collection of the Apple Watch collection will be available from October 2015. The standard Apple Watch design will also get few new finishes gold, rose gold and band colors sometime around this fall starting at $349.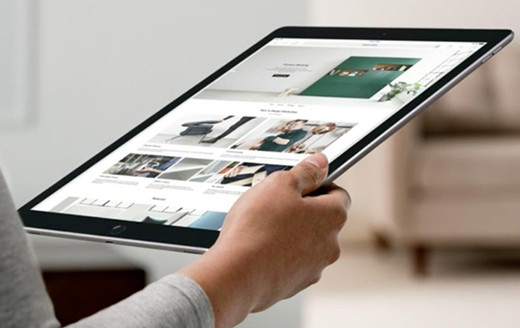 iPad Pro
Apple has announced the refreshed iPad featuring the biggest display for any iOS device. The brand new 'iPad Pro' has the 12.9-inch screen size. iPad Pro has the screen resolution of 2732 x 2048 pixels that makes 5.6 million pixels in total. That resolution is even bigger than the MacBook Pro Retina Display. It is powered with the 3rd generation 64-bit A9X chip that is 1.8 times faster than the previous generation. It has the double memory storage and the double faster the storage performance than the A8X chip. iPad Pro is featured with the 8MP camera and four-speaker audio set up. It is 6.9 mm thin and having 1.5 pounds weight along with enduring 10 hours of battery for every charge. The iPad pro will be available from November at $799 for a 32GB Wi-Fi version, $949 for 128GB Wi-Fi version and $1079 for 128GB Wi-Fi and Cellular data version.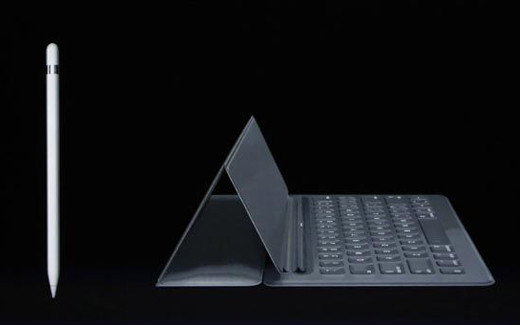 Smart Keyboard and Apple Pencil
Apple has introduced the brand new accessory smart keyboard especially for iPad Pro to provide the convenient typing and keyboard experience. Apple has used the smart connector technology that connects the power and data magnetically to the keyboard and enables to provide an excellent typing experience. Well, Keyboard is all about typing but Apple has another product specially designed for 'iPad Pro' proposed for the designing ease. That is 'Apple Pencil'. It is a dedicated stylus for iPad Pro to precisely detect position, force, and tilt give a true writing and drawing experience. It's battery last till the hours of use and you can simply charge it by plugging into iPad through its lighting connector. The Apple pencil will be available for $99 and Smart Keyboard will be available for $169 along with the iPad Pro in November 2015.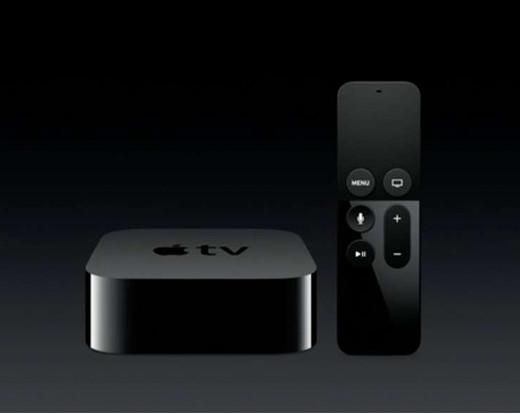 Apple TV
Apple has introduced tons of new features to its big screen service Apple TV. The advanced new features of Apple TV include Powerful hardware, Modern OS, New user experience, Developer tools, App store and a revolutionary new remote control with touch surface and new exciting Siri interface. This new Bluetooth 4.0 powered remote allows you to swipe quickly though the results. It also works as the fast-forward during the playback. Apple TV comes with its own new operating system called tvOS. It enables third party developers to create apps and games for Apple TV. Netflix, HBO, Hulu, ActiVision (of Guitar Hero), Harmonix, Gilt, Zillow and Airbnb are some early developers of the Apple TV apps. Those who like to play games across various iOS devices can also transfer their games over to Apple TV. So, Apple TV is not just a TV now. It is the device that shows your favorite program, lets you play games, enables shopping and lets you interact with it through voice commends. Apple TV will be available in October in over 80 countries for $149 and $199 for 32GB and 64GB respectively.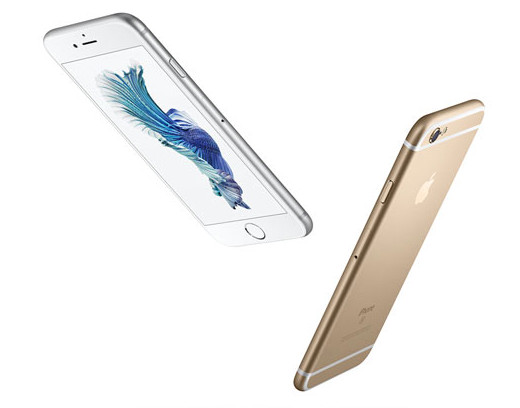 iPhone 6s
Finally, Apple has made the announcement that everybody was looking for. The company has introduced the brand new iPhone devices 'iPhone 6s' and 'iPhone 6s Plus' for the first time in the fresh rose gold color tone. These new iPhone devices are built with the new custom aluminum alloy and available in four different shades silver, gold, space gray and rose gold. iPhone 6s and 6s Plus will retain the original screen size of iPhone 6 and 6 Plus that is 4.7 inch and 5.5 inch respectively. These new iPhone devises are featured with the 3rd generation 64-bit A9 chip built with new transistor architecture to optimize the performance of real-world uses. It is 70% faster while performing CPU tasks and 90% faster while performing graphic tasks when compared to previous generations of device. New iPhone devices are featured with the 12MP rear iSight camera that is capable of capturing 4K HD videos. The company has also upgraded the front-facing camera to 5 megapixels and also added the retina flash that is 3x brighter than the regular flash.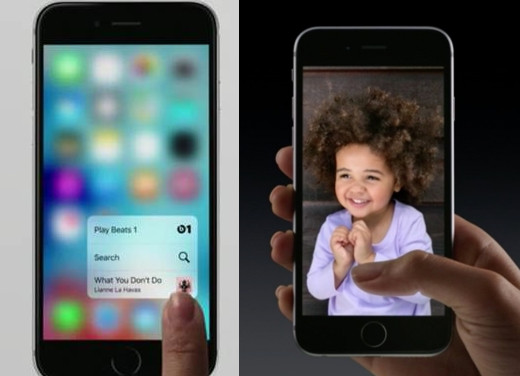 3D Touch and Live Photos
The company has announced one of the most amazing features called '3D Touch'. This technology has enabled lots of new gestures and changed the way users interact with their iPhone devices. This feature is very similar to Watch's simple 'Force Touch'. The device will be able to identify and distinguish between different levels of pressure on screen and perform different actions based on that. Users will be able to develop new shortcuts using 3D touch technology. It will make the interaction with apps like WeChat, Facebook and Instagram more natural and flawless. iPhone 6s also lets to take 'live photos'. Device will capture the footage of 1.5 seconds before and after camera shutter closes and combine the series of photos to give GIF-like effect. When you view such images it looks like a short video clip. Apple has also confirmed that users will be able to custom these live photos among all different iOS devices and social media platforms like Facebook.
iPhone 6s and 6s Plus will be available at the same price of iPhone 6 and iPhone 6 Plus. 16GB iPhone 6s will cost $199 and 16GB iPhone 6s Plus will cost $299. Apple has also introduced new upgrade plan that allows users to upgrade the iPhone through US retail store by paying $32 every month. You can pre-order the latest iPhones on September 12th and it will be available at the store from 25th September.
Recent Articles
These are many other useful web frameworks used by software developers to create spectacular
Stay In The Loop!
Subscribe to our newsletter and learn about the latest digital trends.