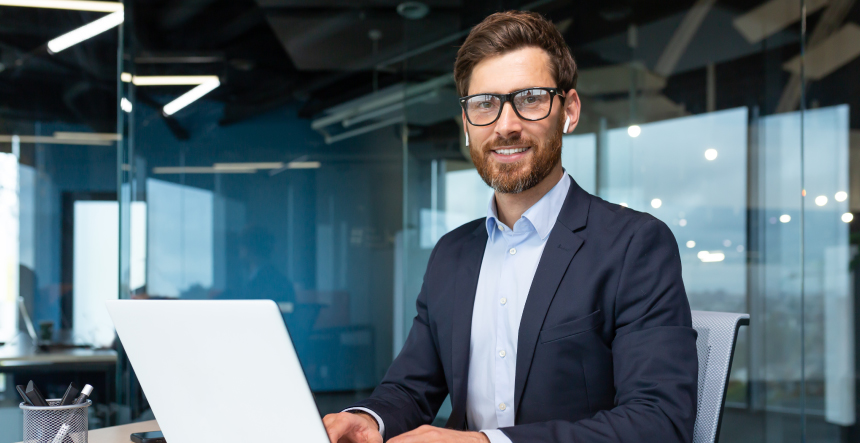 Hiring a WordPress developer has become quite a daunting task with so many names now on the list. Several factors can help you find the best in the business.
Today many multinational corporations are using WordPress for their online platforms. Businesses around the world trust WordPress for their specific online existence needs. It remains among the most popular. It has served over a million sites worldwide.
As per the market trends, a WordPress developer is the best thing that could happen to any online profile. But, there are many things to keep in mind before deciding to hire a WordPress developer. You would do well to examine all things in your due diligence, including their experience and portfolios to their communication skills and pricing, as they could save you some serious headaches later on.
Furthermore, take into account the budget and timeline for your project, making sure they align with your expectations. Consider the developer's ability to adapt to new technologies and trends, as the digital landscape is constantly evolving. It's also wise to check for references or reviews from previous clients to gauge the developer's reliability and professionalism.
Here in this post, I have covered it all for you. Below are the important pointers that can make it easy for you to hire a WordPress developer. Read along.
9 Factors to Take into Account When Looking to Hire a WordPress Developer
Take a look at the pointers that can help you understand the aspects that need to be taken into consideration while looking for a WordPress Developer.
1. Experience and Expertise
However, when employing a WordPress developer, you must look at his experience working with the platform. Ensure that you look for experienced WordPress website developers with solid, documented portfolios of their previous work accomplishments. The individuals employed should be conversant with WordPress updates as well as be knowledgeable on how each of the functionalities works.
2. Portfolio and References
One can learn about the developer's skills by reviewing their portfolio and seeking references from other people. Check out some websites that they might be familiar with and which ones feel like a right fit for you. Additionally, reach out to their references to get insights into their work ethic, communication skills, and ability to meet deadlines.
3. Security Measures
Security on the web, especially for WordPress sites, which are prone to attacks from hackers and malware. As a well-skilled WordPress developer, one should adhere to several security benchmarks, which include routinely upgrading WordPress core, themes, and plugins, utilizing secure hosting, and ensuring tough user authentication.
4. Communication and Collaboration
Communication effectiveness is important in any WordPress developer collaboration. Therefore, they need to comprehend what you require, give you advice, and communicate with you on the current state of affairs in the project. Ensure you focus on experienced developers; they should be responsive, proactive, and have excellent communication skills. Ensure that you work with a developer who will understand you and also communicate freely with your team for a successful project.
5. Pricing and Budget
While at it, clients should also address the issue of pricing with the WordPress developers they want to use. Clients should also prepare a budget. Ensure that you know what each developer charges to avoid getting into misunderstandings regarding payment. It is essential to note that quality work might be expensive. Hence, your budget should not interfere with the quality of the product. Beware of developers who charge very low amounts since such developers can rarely deliver quality work.
6. Support and Maintenance
Maintaining websites constantly is also required to keep them secure and updated. Ask the WordPress developer if they will take part in any future support and maintenance tasks. The developer should be able to keep up with new trends, correct errors, and give assistance where required. Also, check if the service provider gives you a warranty on the repairs carried out.
7. Coding Skills
Firstly, a competent WP developer must have excellent coding skills encompassing PHP, HTML, CSS, and Javascript. The languages mentioned therein are some of the core ones for WordPress development, and any trained developer who knows them should be able to modify and enhance the effectiveness of your site.
8. Familiarity with WordPress on the part
You will find an abundance of themes and plugins in WordPress, which will boost your site's performance and look. An ideal WordPress developer must know various widely used themes together with their corresponding plugin. He must be in a position to suggest and incorporate them into your website, depending on the demands.
9. SEO Optimization
SEO plays a paramount role in increasing your site's visibility and bringing about free traffic. A WordPress developer should know what the right SEO practices are and how you can make the structure, meta tags, and all the other components of your site work towards improving its ranking in the search engines.
Do You Know?
"WordPress has finest in-built SEO capabilities"
Final Thoughts
As such, hiring a WordPress developer could be one of the most important choices that anybody keen on developing a reputable webpage would make. When taking them into account, a person will have enough evidence to make informed decisions when choosing a web development company. Doing so will ensure that the right partner is identified and ultimately will provide for a functional, optimized, and purposeful website built in WordPress.
Before making this important choice, it is essential to consider a variety of factors. Assess the developer's experience, expertise, and portfolio to ensure they have the skills necessary to meet your specific needs. Communication and collaboration are key elements in a successful partnership, so choose a WordPress developer who can effectively communicate and understand your vision.