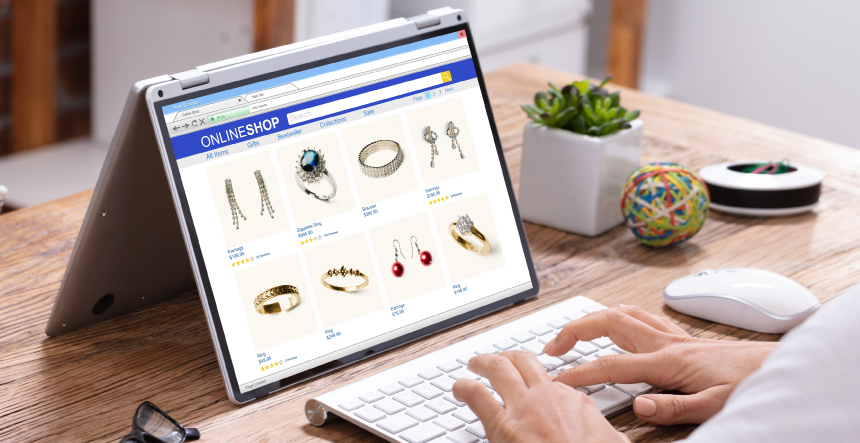 What engages a customer on a jewellery website?
Its luxurious design, its user-friendly graphics, good SEO? Or all of the above?
We have conducted the research for you and come up with some of the most effective jewellery website designs. Not all jewellery websites appear to be of the same quality. Some are cumbersome and hard to follow, whilst others have a slick interface with an aesthetically appealing look.
A well-designed jewellery website is everything that makes any customer choose from different pieces of jewellery on the website. These websites incorporate everything from friendly UI to spectacular graphics. These sites will guarantee you the best customer experience while searching for a diamond neckpiece or an eye-catching statement ring. So, let's dive into the best jewellery website designs:
9 Best Jewellery Website Designs
Below are the top jewellery website designs that you can consider for your specific needs:
1. Tiffany & Co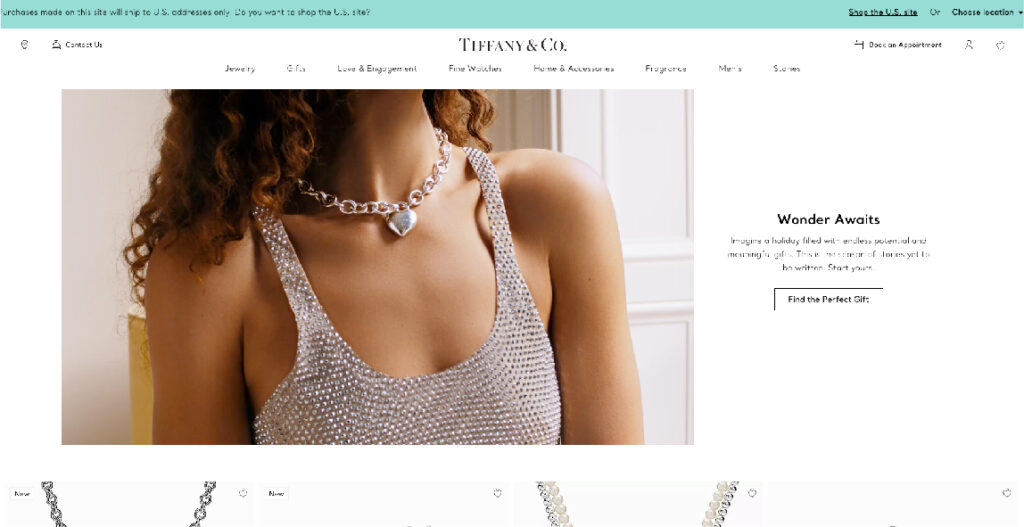 Known for its iconic blue box and elegant designs, Tiffany & Co's website reflects the luxury and sophistication of its brand. The website features a clean and minimalist design, allowing the jewellery to take centre stage. Users can easily navigate through different collections and view detailed product images.
2. Pipabella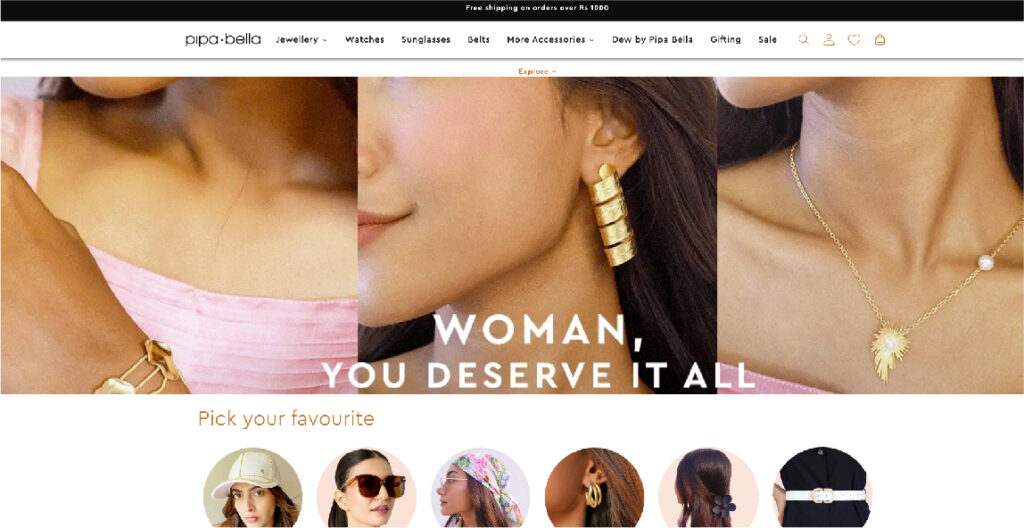 Indeed, Pipabella's website captures everything perfectly simply yet effectively. Users can quickly search for various jewellery items thanks to their clear and straightforward layout design. Furthermore, the website provides customized shopping that comes up with a "Style Quiz" to determine what jewellery matches your taste.
3. Aviva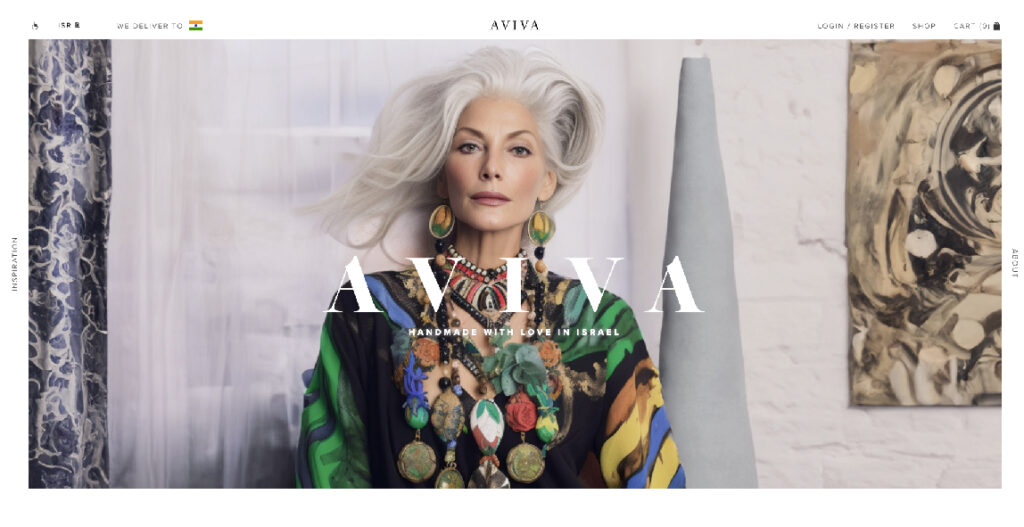 Aviva's website presents their handmade and ecological jewellery in an eye-catching manner. Using superior-quality product photos and a streamlined layout promotes a better interface to consumers. The website also provides detailed information about the materials used and the craftsmanship behind each piece.
4. Danielle Draper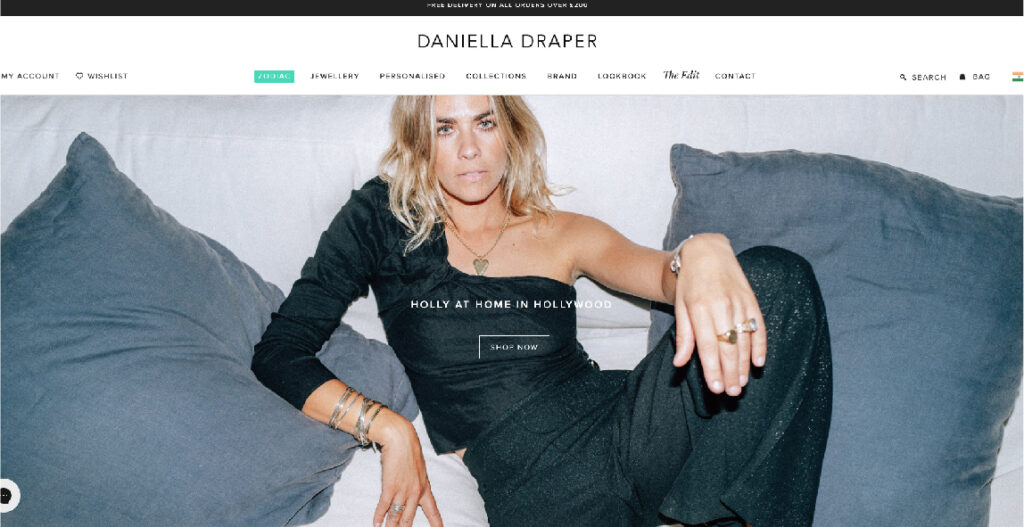 Daniella Draper's website is a reflection of her unique and artistic jewellery designs. The website features a visually stunning homepage with captivating product images. Users can explore different collections and view detailed product descriptions, making it easy to find and purchase their desired jewellery pieces.
5. Shane Co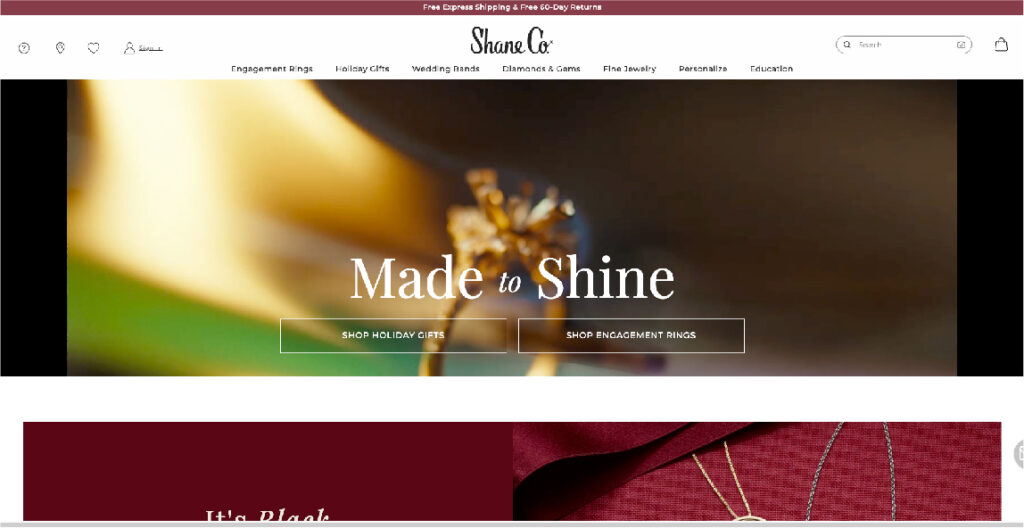 Shane Co shows what many are familiar with as designers of spectacular jewellery pieces. It has a clean layout, which is modern, making the jewellery the spotlight. Customers can easily locate good-quality photos and complete descriptions, thereby identifying desired products. Besides, it has also come up with searchable options as well as user-friendly navigations that ensure a smooth shopping process.
6. Abby Seymour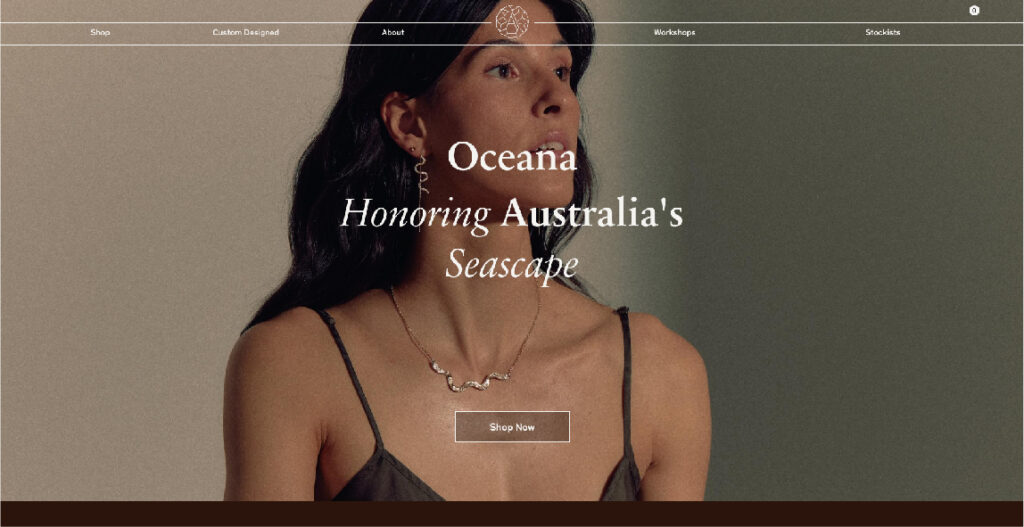 Abby Seymour is a renowned jewellery designer renowned for their unique and artistic designs. The website portrays her work aesthetically and simply, allowing the jewellery to outshine all its attributes. Softness in colors and eloquence in writing brings out class and uniqueness. Abby also has a blog on the web that explains her inspirations as well as how she comes up with the designs. Customers get to see what goes on for Abby to have her creations.
7. Pandora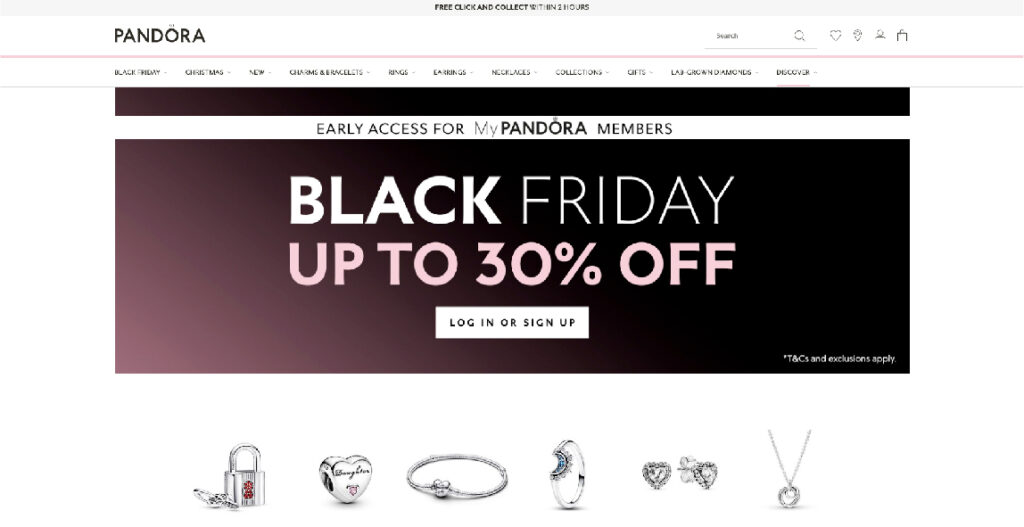 One popular jewellery brand is Pandora, which has a variety of customizable jewellery that you can choose from. Their website is neat and contemporary, having an impressive design with simple browsing and the ability to make your piece of jewellery. It has an elaborate gift guide, as well as a "Collections" page, which enables consumers to view different styles and trends. The jewellery lover will prefer the Pandora website thanks to its neat interface as well as straightforward navigation.
8. LEEN HEYNE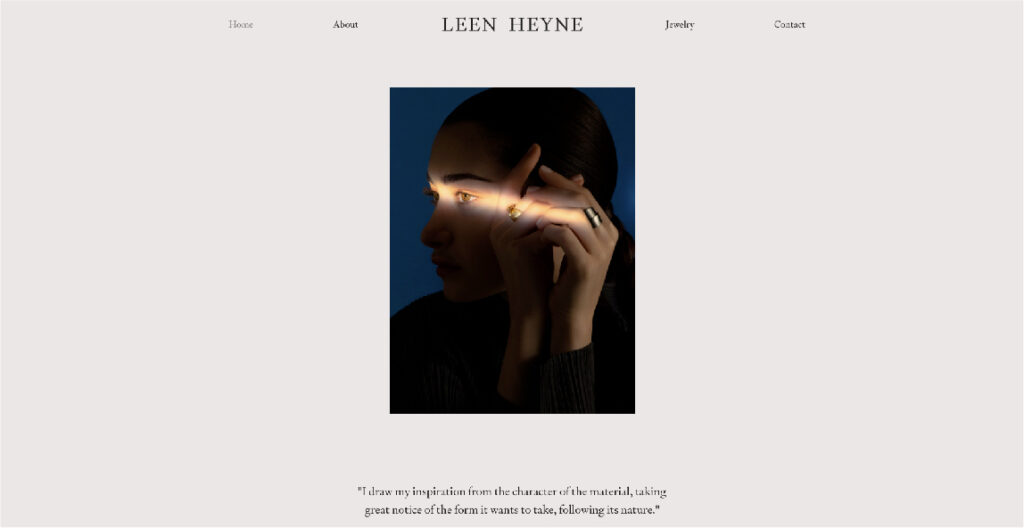 LEE HEYNE is a high-end jewellery company that focuses on artisanship, design excellence, and flawless manufacturing. This detailed attention is also reflected in their site's appearance, which carries an aesthetic design of sophistication. There are high-resolution pictures and beautiful, sleek animations that give thrilling visual enjoyment. It has a distinct "Design Your Own" section, and customers design their pieces of jewellery.
9. Blue Nile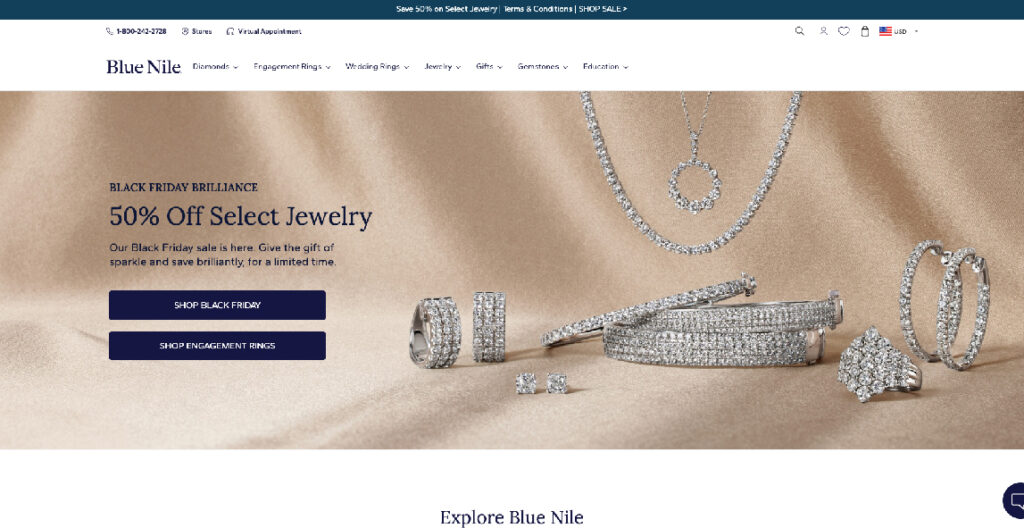 Blue Nile is an internationally recognized internet-based jeweller specializing in engagement rings and quality jewellery. They have a customer-oriented website that has a straightforward interface and purchasing guides. The site has many good-quality photos and descriptions to help customers in deciding what to buy. Blue Nile also has a virtual try-on where customers can check how an item looks on it before they buy it.
Final Thoughts
Hence, for them to attract and engage customers in this competitive online market requires a well-organized jewellery website. User Experience comes first, with a visually pleasing & navigable layout to enhance the accessibility of your business's site. The use of SEO strategies in improving site ranking and bringing about organic traffic is important. There are some of the most important Ecommerce SEO best practices that jewellery businesses can embrace to enhance their visibility in an increasingly competitive market, expand their clientele base, and consequently augment sales, prosperity, and productivity. And for your information, KrishaWeb is well aware of all these web design and marketing logics to scale your online jewellery business. Feel free to reach us, we are just one call away!