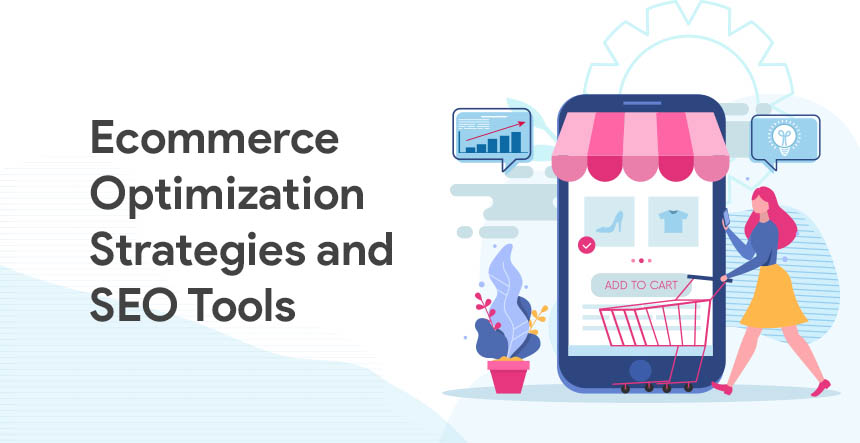 There is always room for Search Engine Optimization (SEO) of an eCommerce website unless all visitors are purchasing products and it rarely happens!
Be Assured…
It is possible to ensure the highest ROI of any eCommerce marketing campaign through SEO (Search Engine Optimization).
Despite this fact, the owners of eCommerce websites mostly depend upon the paid advertisements or social media platforms. It is possible to keep the eCommerce websites generating good revenue through these options; however, this technique requires constant effort and a steady stream of income. On the other hand, SEO enables an eCommerce site to make sells with zero recurring expense once a website ranks better on search engines and the following statistics may give some idea regarding the importance of SEO for eCommerce websites.
The percentage of traffic from search engines to eCommerce websites are around 44% (44% of consumers start their online shopping journey after searching for the product on Google). (According to nChannel)
The search engines are found to have generated around 37.5% traffic to the eCommerce sites. (According to SEMrush)

3.3% of online traffic from social media platforms
1.9% of online traffic from Google Adwords

23.6% of eCommerce orders are linked to the organic traffic directly (According to Business Insider)
7 Key Techniques as E-commerce SEO Strategies
The best strategies for the optimization of eCommerce websites are as follows.
Ecommerce Keyword Research (Find the types of keywords that customers are looking for)
Ecommerce Website Structure
On-page SEO Techniques (Strategic keyword optimization in meta-tags and content)
Technical SEO Audit of eCommerce Websites
Local SEO to Level Up Local Presence
Content Marketing Tips to bring additional organic visitors
Link-building Strategies to Improve Website Authority
1) E-commerce Keyword Research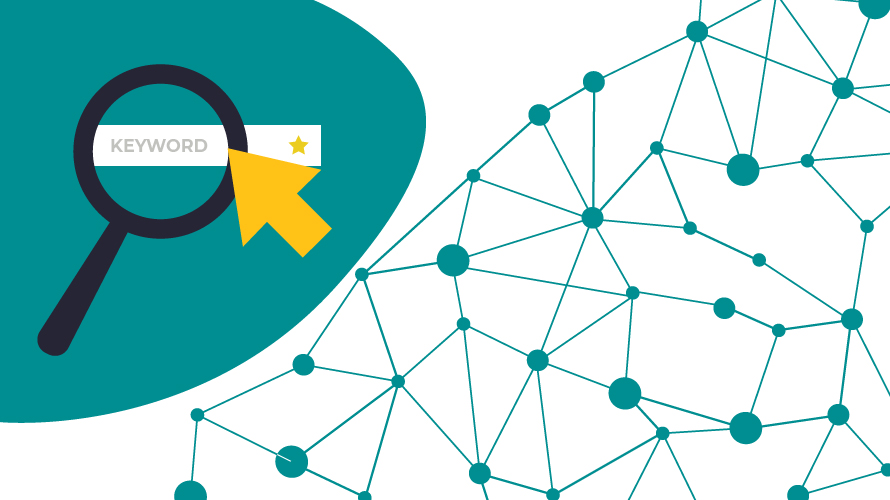 It is essential to research the right keywords for a website before starting the on-site or off-site Search Engine Optimization (SEO) for any type of website including eCommerce platforms. It is prudent to focus on three primary areas when researching for the right set of keywords.
Right Set of Keywords for "Product Page and Homepage"
It is essential to consider the relevancy, ranking difficulty as well as the search-volume when searching for the keywords. It is also essential to avoid broad-match keywords or highly competitive keywords.
Selecting the broad-match keywords may result in a low conversion rate and high bounce rate, as the viewers may click through your websites if they cannot find what they want.
With extremely competitive keywords, it may take a long time for an eCommerce site to achieve higher rankings.
Therefore, it is prudent to avoid these two types of keywords. It is prudent to select the keywords based on the following features.
Highly relevant keywords to your products or brand.
Keywords with high 'exact-match' search volume in AdWords Keyword tool of Google
Keywords with a low difficulty score using Moz's keyword tool
Selecting Accurate Keywords for "Blog Topics"
The long-tail keywords are made of multiple words. They are unique searches used by the people to find different types of products, services or information over the Internet.
For example, if you want to sell constructive toys, then you may believe that it is an excellent idea to try to rank for the word 'toys'. In reality, the popular search terms, such as toys, usually account for less than 30% of the searches performed over the internet and the remaining 70% of the searches come from the 'long tail' searches.
The long tail may contain numerous unique searches that may be conducted a few times on a particular day. However, these keywords account for the majority of the demand for information (globally) through search engines. Hence, it is prudent to use the long-tail keywords with low 'difficulty score' and high 'exact match' search volume. You may start using the 'lower volume' keywords relevant to your product/brand after exhausting the list of long-tail keywords.
It is essential to keep the focus on the topics that people may search for instead of using the keywords redundantly at the time of creating a blog, as the latest Google algorithms penalize a piece of writing that contains numerous keywords. This effort is considered to be manipulative. On the other hand, Google rewards websites that feature relevant and unique pieces of content. It is prudent to be precise when selecting the keywords for blog topics.
Steer Clear of Keyword Cannibalization
Keyword cannibalization happens when a website's information architecture relies on one phrase or keyword on multiple parts of the website and it may negatively affect a site's ranking. In this scenario, the search engines feel compelled to determine that one web-page is more important for that one particular keyword out of a collection of pages on a website.
It is prudent to list every page of a website on a spreadsheet along with the selected keywords to avoid the keyword cannibalization. It enables you to avoid using one keyword more than once.
2) E-commerce Website Structure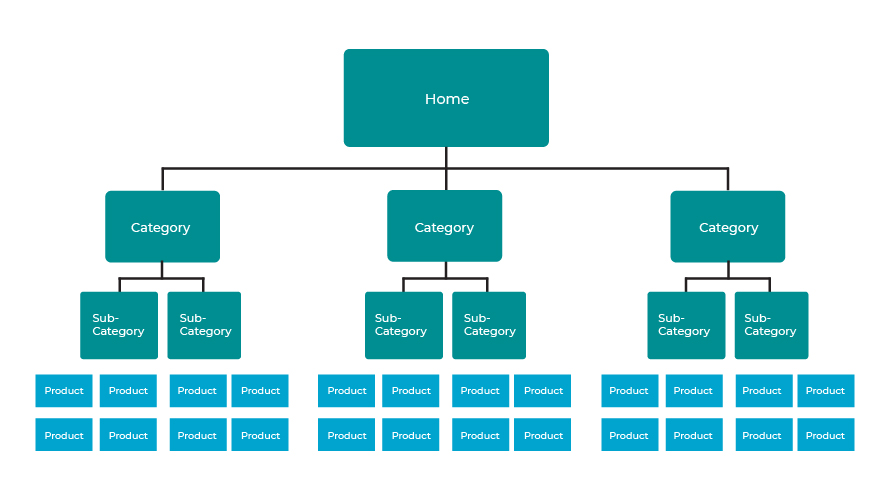 It is essential to make sure that the users need to search less to find relevant content if you want to optimize an eCommerce platform and you can reach this goal via excellent website structure. The architecture or the structure of an eCommerce platform depends upon how the navigation system, category pages and product pages are set up on a website. For a user-friendly website structure, you may follow these three rules.
Create a simple and scalable site architecture
Making sure that it takes no more than three clicks to get to a different page on a website
Creating extremely relevant subdirectories as well as page URLs through proper keyword research
On an eCommerce site with scalable website architecture, the home page is supposed to link to all category pages as well as to the best product pages. You can ensure that the selected pages receive the highest authority from the home-page through internal linking and proper navigation. It is also important to remember that having text content on the homepage can increase any website's ranking.
3) On-Page SEO Techniques For E-commerce Website
It is essential to pay attention to the on-page SEO techniques if you want to ensure that the keywords are at the right places enabling Google to determine the type or the purpose of a web-page. According to SEMrush, the eCommerce platforms are supposed to focus on eCommerce Image Optimization and product reviews during the on-page SEO.
Reviews take the #1 position, as it appeared in the 62.03% of US searches and 57.93% of the global searches.
Images and videos take the second position, as these appeared in 41.68% of the US searches and 51.09% of the global searches.
On-Page SEO for "Category Pages"
The category pages are undoubtedly the most important pages to rank; as someone may have direct access to the products within the category page if he/she finds this page on Google. It is crucial to put the target keyword in the following places to optimize the Category pages.
In URL: Putting 'Primary' keyword in a search-engine-friendly URL improves a website's search engine ranking. The eCommerce websites usually have longer URL in comparison to other types of websites, as the URL includes categories and subcategories. However, it is wise to keep the length of the URL as short as possible. A long URL may seem confusing to Google and may reduce the impact of the keywords in the URL. Hence, it is wise to use a keyword-rich URL.
In Title Tag or H1 Tag: The Title/H1 tag is supposed to have a keyword as close to the beginning of the title as possible. It is prudent to add modifiers, such as 'Buy', 'Deals' or 'Cheap', for the long-tail traffic. It is important to optimize the 'title tag' for CTR. The higher CTR (click-through-rate) leads to more clicks and results in increased sales. The following words can be used to boost the CTR, such as 'X% off', 'Lowest Price', 'Guarantee', 'Overnight Shipping', 'Free Shipping' or 'Sale'.
In Body-Copy: The keyword is also supposed to be in the 'Body-Copy'. Hence, it is essential to include a short introductory passage of at-least 300 words into the category page. The keyword is supposed to be used 2-3 times in this passage. However, it is essential to maintain a natural flow when using a keyword in the introductory passage.
In Image Alt Text: The target keyword is supposed to be in 'image alt' text, as Google cannot read the images and depends upon the 'image alt text' to determine the type of any image.
In MetaData: Including the 'target keyword' in meta-data may not directly impact the search-engine ranking; however, it improves the click-through rate which has a positive impact on the search engine ranking.
On-Page SEO for "Product Pages"
You are supposed to follow the aforementioned steps for the on-page SEO of product pages. However, there are two main differences to keep in mind for the product pages.
The banner images are not necessary, as there are product images.
For the top 10 sellers, it is prudent to add an introduction of 1000 words instead of 300 words because Google prioritizes the long-form content over the cursory descriptions. In this scenario, the reviews can make up for the remainder of the 1000 words if there is a description of 1000 words for each product.
The product reviews can improve the ranking for eCommerce platforms whilst increasing the conversion rate. Therefore, it is important to collect as many product reviews as possible for an optimized eCommerce site.
Using Latent Semantic Indexing (LSI) Keywords
LSI keywords can optimize both category and product pages. The LSI keywords are the words and phrases that are closely linked to the main keyword and the following steps can help you find the LSI keywords for eCommerce SEO.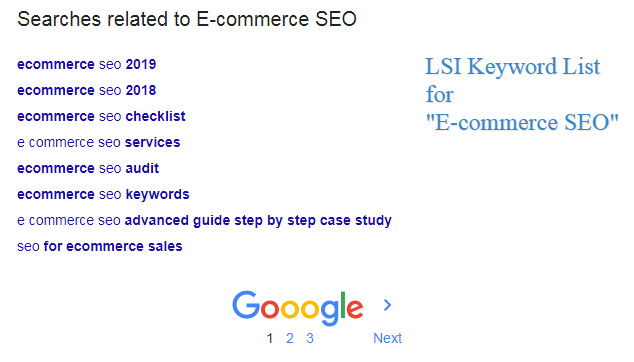 Search for the target keywords on Amazon and prioritize the terms that appear more than once on the category page.
Enter the target keyword into Google Keyword Planner and find out the keywords that Google suggests.
Use the LSI keywords that are relevant to the content of product/category page after finding the keywords through both of these searches.
Internal Link to High Priority Pages
Internal linking happens almost automatically on an eCommerce site, as a lot of links are created due to the site's navigation. However, it is also important to strategically build a website's internal links, especially if you want to build internal links to product/category pages from the authoritative pages.
For example, you may have published a blog-post and it has generated a lot of Backlinks. On the other hand, you have a product page that is relevant to this blog post and it ranks #5 on Google. In this scenario, you may add a keyword-rich link that contains an anchor text from the blog-post to the relevant product page in order to optimize the page.
Implementing Product-Review Schema
The Rich Snippets can help a website stand out on Google's first page and eCommerce websites may use the 'reviews' as 'rich snippets'. Schema is a special code that enables the search engines (Google/Bing) to have a better understanding of what is present on a web-page.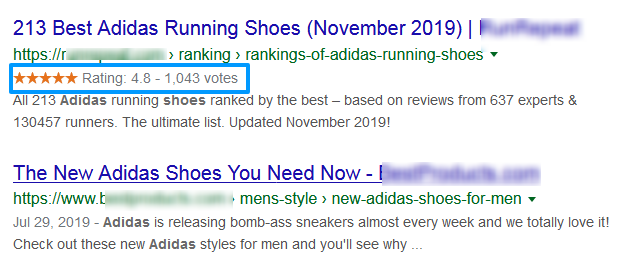 Proper application of the Schema markup convinces Google to display the Rich Snippets. You may use Google's 'Structured Data Markup Helper' if you have difficulty setting up the Schema markup manually.
!Important!

As per the recent update from Google Webmaster blog. Google will deprecate the support of data-vocabulary.org for structured data markup from April 6 2020.

It's a signal for Ecommerce website owners that they will have to switch to schema.org markup to be eligible for rich results.

As a preparation for the change, Search Console has started issuing warnings for pages using the data-vocabulary.org schema so that you can prepare for the same. This will allow you to easily identify pages using that markup and replace the data-vocabulary.org markup with schema.org.

Know more about it here "Sunsetting support for data-vocabulary".
4) Technical SEO Audit of Ecommerce Websites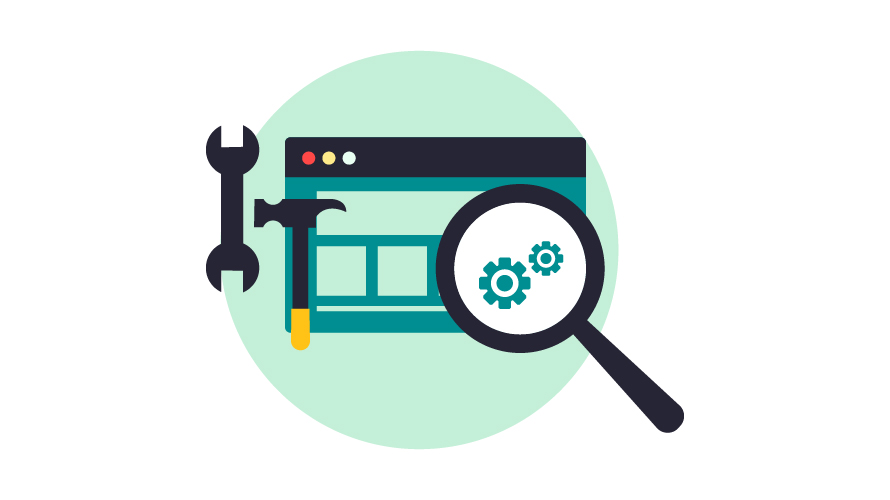 Technical SEO is considered to be useful for all types of websites; however, it is more useful for eCommerce sites. This type of optimization is useful for the technical side of a website, such as user-experience, working links, mobile-friendliness and website's speed. Therefore, you can optimize the user experience with the help of technical SEO and it is essential to perform an eCommerce SEO audit in order to improve the technical SEO and the following SEO tools can come to your assistance at the time of auditing.
It is possible to accomplish the following three things through an eCommerce SEO audit.
Search engines can get an overall idea regarding a website's quality and current standing.
The auditing also makes sure that you receive the best possible results with the least effort.
It becomes easier for you to create a list of things that are supposed to be done before focusing on off-page SEO.
You may use the following steps during the technical website audit.
You may use the tools, such as Screaming Frog or Beam Us Up, to find out the following facts about your website.

Duplicate or weak content
Missing metadata or alt-text
Broken links on the website

You need to make sure that only one version of your website can be browsed. It is prudent to use a URL with HTTPS protocol, as this is encrypted and secured. The websites with HTTPS is ranked higher than the websites with HTTP. Hence, it is a prudent choice.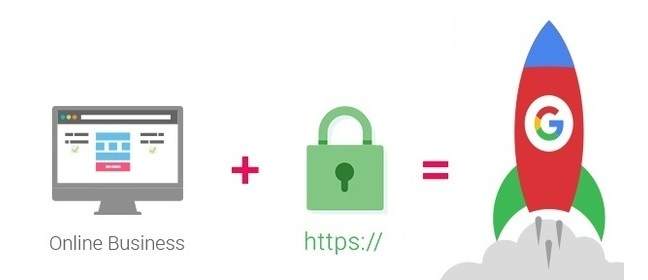 You have to check the SEO status of the homepage. It may require optimization if it does not include the following features.

The homepage contains a well-crafted and clickable title
There is a custom meta-description and it is optimized for maximum click-through.
There is one instance of the H1 tag.
The subheadings (H2, H3 etc.) are used properly and conform to the best practices of SEO.
Homepage conforms to the aforementioned best practices of on-page SEO.

You need to analyze the 'crawl report' (processed by Screaming Frog or Beam Us Up) in order to look for broken links, missing alt text, missing/duplicate content, missing/duplicate meta-descriptions and duplicate URL.
You may search Google for your brand name and may take the following steps if the name does not appear as the first search result.

Building a few branded links
Building a few citations on business directories
Ensuring that the website has a Google Business listing
Making sure that the website is present on all prominent social network platforms

You have to analyze the 'Google Analytics' reports from the start of this website's creation until the present date in order to find out if the website has ever received a penalty.
You may use the Google Search Console to have information for the SEO audit.
You have to analyze the 'Backlink' profile to ensure that the website is not getting Spammy (bad-quality) back-links, as Google and other search engines penalize a website for such links. You have to pay attention to the following features in this scenario.

Broken backlinks
Anchor text
Sleazy links

You have to use every possible measure to improve the website's speed, as the 'crawl speed' and 'loading speed' are equally important for a website's ability to rank higher and for optimum user experience.
Additional Read" Generation Z" is strongly obsessed with purchasing Goods digitally…
So, what do you expect from your online Business?
Just want to Survive? –> NO!
These Ecommerce Conversion Rate Optimization Techniques will help you dominate the eCommerce market.
5) Local SEO to Level up Local Presence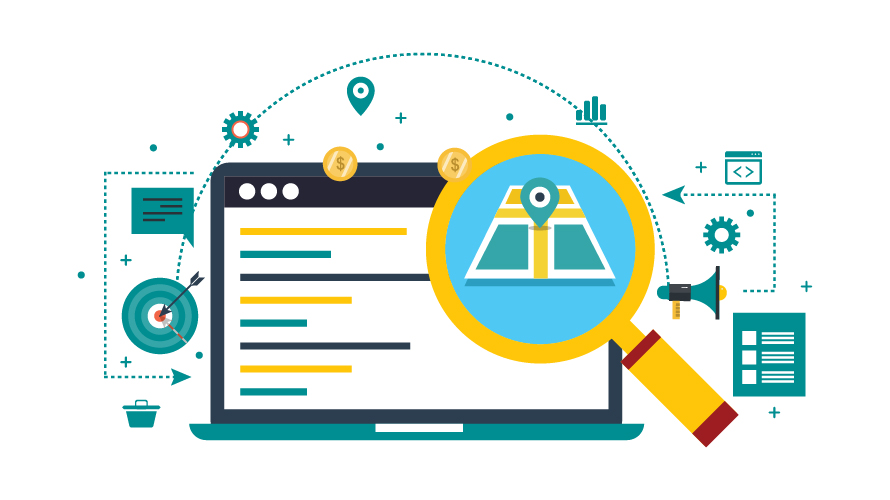 The owners of eCommerce platforms who have local stores may also benefit from local SEO. Local SEO is also useful for driving local site traffic to a website and the following steps are essential for local SEO.
Creating Google My Business Profile
Using 'Google My Business', you can put the details of a business into Google's database. This step makes sure that your business shows up on the local search results. You may feature the address along with the hours of operation, pictures, reviews and other details of your business using this feature.
Creating Local Citations
Nothing is more effective than building local citations if you want a business to show up on local search results.
Any online mention of the name, address or phone number of a local business is known as a local citation.
The citations may occur on local business directories, websites, apps as well as social media platforms.
Using citations, internet users can find local businesses.
The local citations also impact the local search engine rankings.
The backlinks from various local websites are considered to be local citations, such as magazines, press releases, news outlets and other local media. An example of the local citation will be claiming a free listing on the Yellow Pages. Using citations, it is possible to show Google that a particular website is popular in a particular locality. Citations do not just help with the local SEO; they are equally important for international SEO.
For example, you may want your website to rank higher in USA. However, it is hosted in India. In this scenario, you may use the citations to collect more links from the websites in USA.
However, it is prudent to create separate websites for different countries if you want a commercial website to rank higher with local SEO.
Linked to Local Websites
Getting links from the local websites is an excellent way to optimize your website with local SEO for business. It helps you with the local ranking as well as with building overall domain authority. For quick results, you may collect links from the local news outlets, local blogs and any local association.
6) Content Marketing Tips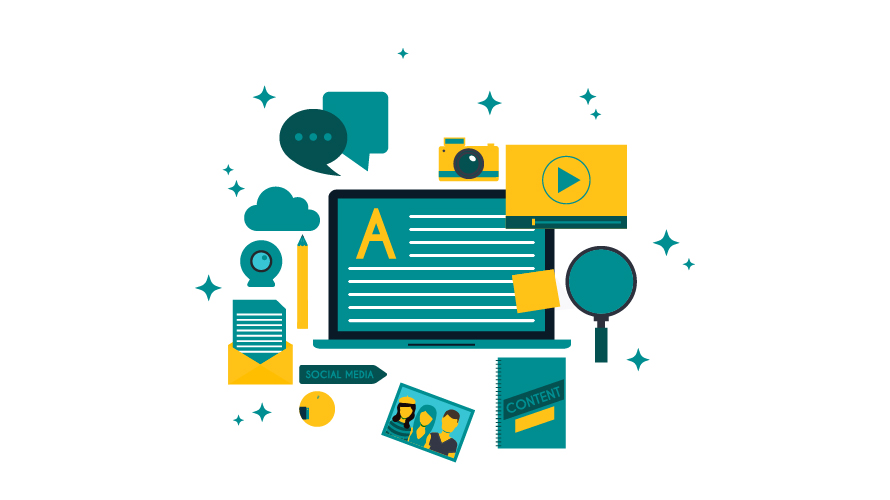 Content marketing is an effective way to drive online traffic to any website including an eCommerce site. Therefore, it is possible to increase the sales if you know how to use any type of content effectively and you create content marketing strategy relevant to your business using the following steps.
Favourite Hang-Out Place for Target Customers
You need to create the right type of content in order to appeal to the target customers and it is important to have insights into their dreams, desires, thoughts or concerns in order to create the right type of content. However, it is not possible to spend time with the target customers in real life. Therefore, it is prudent to find out the online platforms where the target customers for your business like to spend time.
For example, if your target customers are kids, then you may look for the places where the parents hang out, such as CircleofMoms.com, in order to learn about their thoughts.
Commonly Used Words or Phrases
Finding out the places where the target customers for your business hangs out is the first step. It is equally essential to find out the words/phrases commonly used by the target customers. You may use these phrases as keywords and may create a topic using these keywords in order to make a piece of text-based content appealing to the target customer.
Creating Unique & Engaging Piece of Content
Once you find out the commonly used phrases/words by the target customer, it is time to create an excellent piece of content. You may use the following steps to accomplish this result.
You need to find the pieces of contents (relevant to your industry) that attracted many links, have been shared on various social media platforms or have received numerous comments and higher online traffic. You may search for competitive keywords in Google in order to find the pieces of content that rank well on this search engine.
A piece of content that ranked well in Google is supposed to have many links. It is important to create a piece of content that is better than the highest-ranked piece of content if you want to attract the target customers towards your creation. You may create thorough, updated and nicely designed pieces of contents in order to reach your goal.
The links, online traffic or the shares on the social-media platforms received by a piece of content can improve the online ranking of the product pages and category pages on an eCommerce platform.
7) Link Building Strategies to Increase Website Authority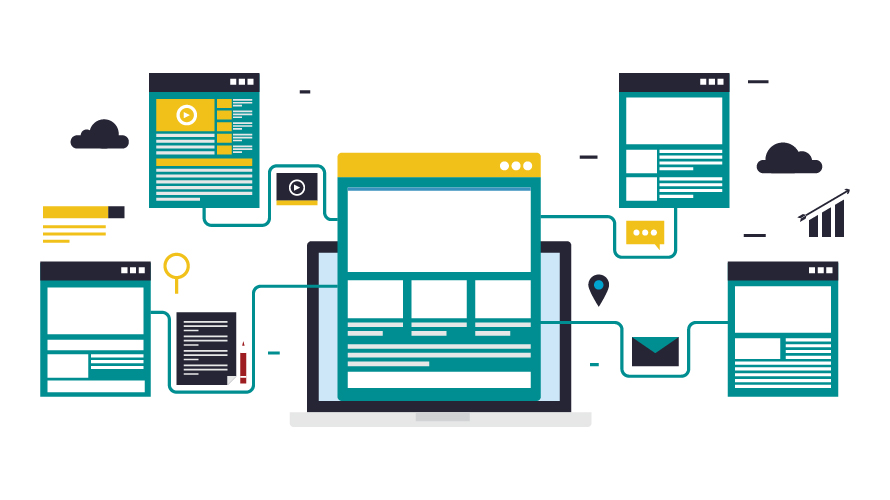 If you can build backlinks from the websites with high domain authority to your website, then it can greatly improve the ranking of your website. The backlinks are more effective than any other ranking factor. However, building links is considered to be a part of off-page SEO and it is a complicated as well as time-consuming task. In this scenario, you are supposed to collaborate with other website-owners or bloggers in order to collect the links. Four link-building opportunities can be used to the benefit of any website.
Link Building using Resource Pages
Resource page link-building is an easier to way build the backlinks. With this practice, you can create backlinks from the pages that include selective lists of links to external websites.
You may type 'inurl:resources + X' (X represents the product/topic/industry) in Google's search bar to find the resource pages.
You may add the URL along with the contact details of a promising web-page to a spreadsheet.
You may use a tool, such as Voila Norbert, to quickly find the contact details of a website.
You can create a list of leads in this process in order to send customized e-mails to each of these leads. You may use an e-mail outreach tool in order to send a bulk of customized e-mails.
Collaborating with Influencers
In the virtual world, the influencers are the individuals within your industry/niche who have a large following or a website with high domain authority. However, these individuals are not your competitors despite being a part of the same industry. Building a partnership with the influencers for SEO is different than influencer marketing. In this scenario, you are not paying an influencer to share the products from an eCommerce site on the social media platforms.
Your aim is to convince an influencer to link back to your website from his/her website using a blog post that features your products or using an existing page on his/her website.
You may use the following steps to build an amicable relationship with the influencers.
Comment on the content posted on their websites and share these items
Reach out to the influencers and enquire about their expertise
Send customers to them
Offer free products or other types of gifts
There are various other ways of building a partnership with the influencers. It is not hard to find the influencers; you just need to type '[topic] blogs/influencers' on the search bar of Google.
Broken Links to Building Links

This is an effective link-building technique; however, it is a time-consuming task. You may need to send hundreds of e-mails to the website-owners with broken links in order to receive a few links. You may use the following steps to find websites with broken links.
You may use a browser extension to search for websites (within your niche) with the broken links. You may even check the resource pages or blog-posts related to your topic area.
The broken links are easier to identify, as the links are highlighted in red colour. You may reach out to the website-owners via e-mails and inform that they are linking to a broken page. You may use the same letter to suggest your content. It is prudent to select the web-pages that are related to the content you have created or the web-pages that you can recreate with original content.
Using Competitor's Links to Your Benefit
This link-building strategy enables you to push out your competitor whilst helping you get more links. Using Ahrefs, you can find out which keywords are being used by your competitors. Using the same toolset, you can find out the source of backlinks for your competitors. You may try to get these links and use the links to your benefit. You may use the following steps in order to find out the links being used by the competitors.
Plugin the URL of a competitor's website into the site explorer.
Click on the tab that reads "backlinks". It is located on the left-hand side.
Filter by the option "one link per domain" and use the link type "Dofollow". Google follows the links categorized as 'dofollow' links and disregards the links categorized as 'nofollow' links.
After finding out these links, you may reach out to the website owner and convince them to include your website in the blog-posts or convince them to use some other measures of link–building.
10 Most Effective SEO Tools to Measure Success of eCommerce SEO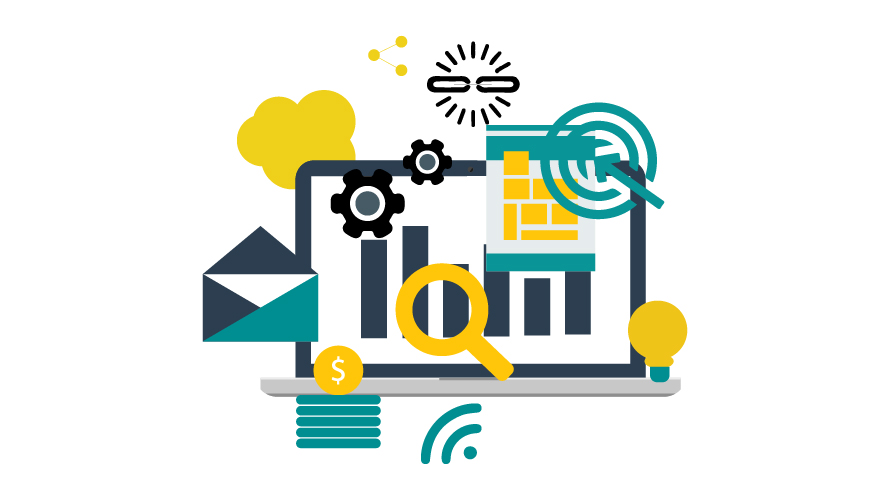 The following tools may come in handy if you want to find out the benefits of using these SEO techniques for your eCommerce website, as it takes longer for the SEO techniques to take effect. However, there are subtle signs that show improvements with regards to the ranking of your website and you may use the following tools to find out these signs.
Conclusion
There are many benefits of optimizing an eCommerce platform for the search engines. However, the main objective of SEO is to increase sales. With correctly practised SEO tactics, you will notice an increase in quality traffic leading to increased conversions and repeat visitors. To get the assistance in the implementation of these eCommerce SEO tactics, feel free to contact KrishaWeb Crew.
All major search-engines update the algorithms in order to bring the best result to the searchers and the search-engines constantly perform this task. It is essential to adjust the optimization strategy according to these changes in order to keep pace with these updates and SEO is an ongoing process due to this reason. SEO can be beneficial for all types of websites despite the effort and the aforementioned points can help you create a strategy to boost sales for your eCommerce site.