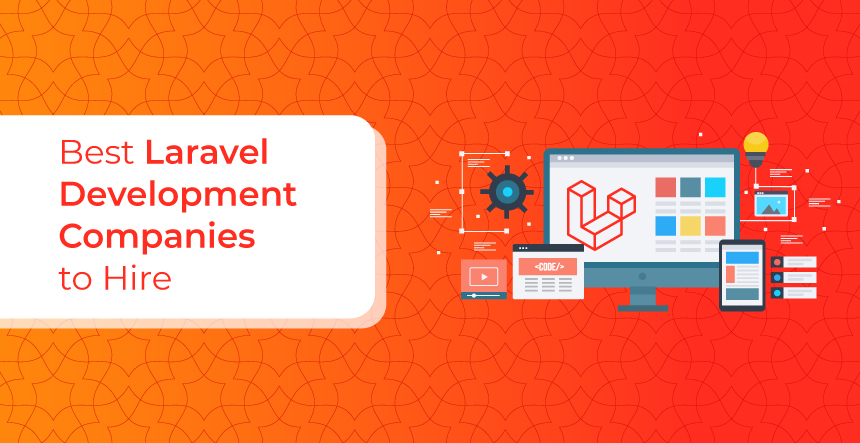 Laravel development companies are creating a mark for secure, solid web applications. The open source, PHP-based, full-stack framework with MVC architecture offers unique features like a modular packaging system, excellent documentation, debug assistance, queue monitoring & management tool, lightweight authentication system, event-driven architecture, etc. to build powerful web interfaces. Laravel 9 and Laravel 10 are the latest stable releases with numerous updates and improvements to their older versions. Having many benefits to its credit, the Laravel ecosystem continues to grow, with new packages and tools being developed by the community.
With a wide range of tools and packages, Laravel is one of the most trusted technologies for web development in 2023. However, achieving expertise in Laravel is still rare; therefore, there are only a few Laravel development companies with a proven track record of excellence. To help you narrow down your search for the best Laravel development companies, we have prepared a small list of the top 14 companies. Hope it helps you to make a clear choice about the Laravel ecosystem for web application development.
Best 14 Laravel Development Companies
Top 5 Globally Renowned Laravel-Verified Companies
1. KrishaWeb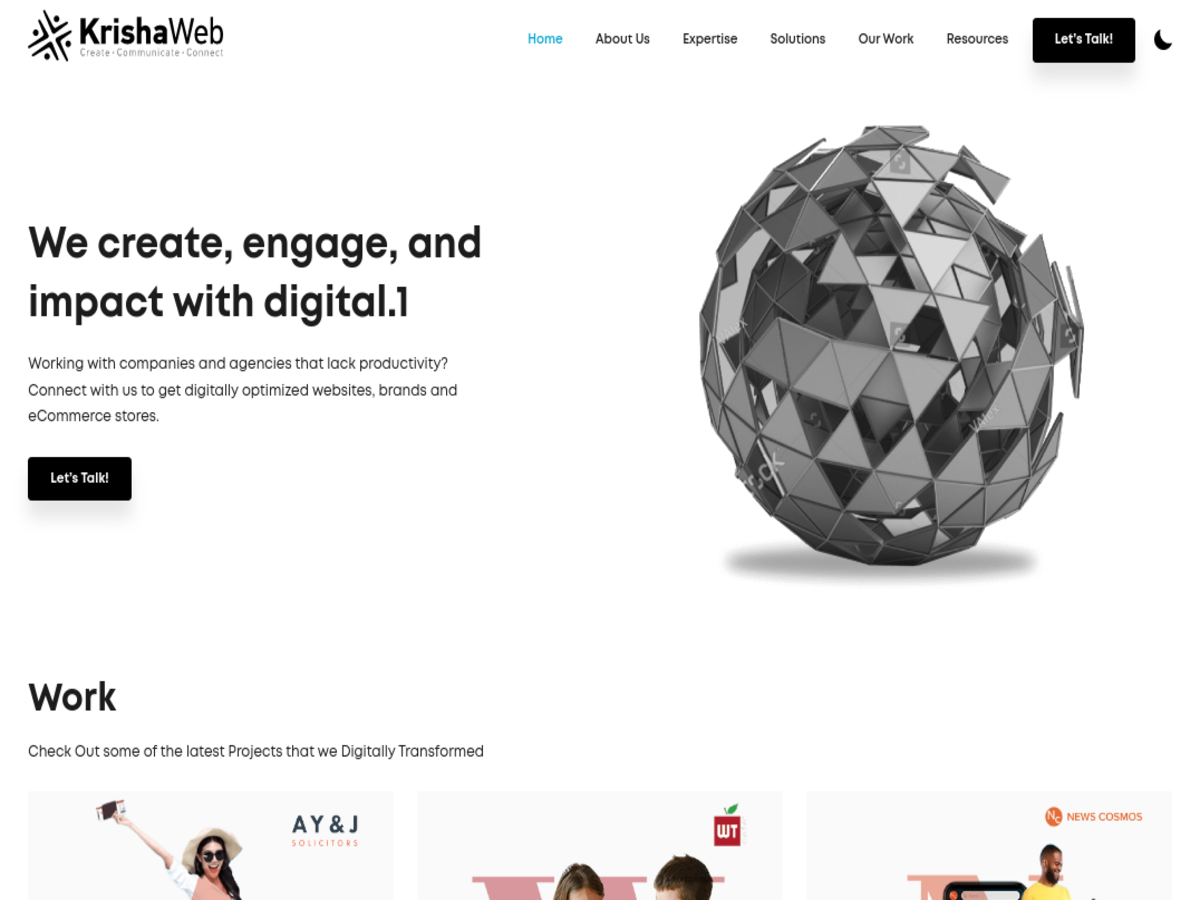 Founded by Parth Pandya in 2008, KrishaWeb is a top-notch software development company based in India. It is a full-service digital agency that provides Laravel solutions for B2B and B2C clients. Its core services include web design, eCommerce development, open source development, custom web application development, and digital marketing. With 1500+ successful projects, the company maintains high standards of technical expertise. The clientele ranges from Startups, and SMEs to giant Enterprises and includes sectors like. With numerous accolades and positive recognitions from global agencies like Clutch, KrishaWeb has created a solid space for itself in global software development companies.
2. Redberry International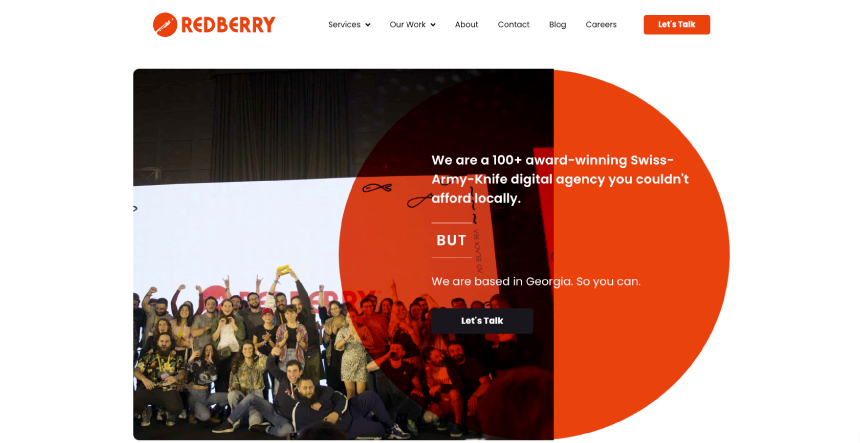 Redberry is a Swiss army knife agency from Tbilisi, Georgia, with digital products, marketing, and startup studio divisions. 100+ international awards under its belt. Redberry International follows an agile development approach and uses its team of experienced Laravel developers to build custom solutions that enhance their client's business. The company has 300+ successful projects to its credit and deployed most of the popular technologies to design and develop cutting-edge products and drive their growth with the appropriate marketing stack.
3. Unified Infotech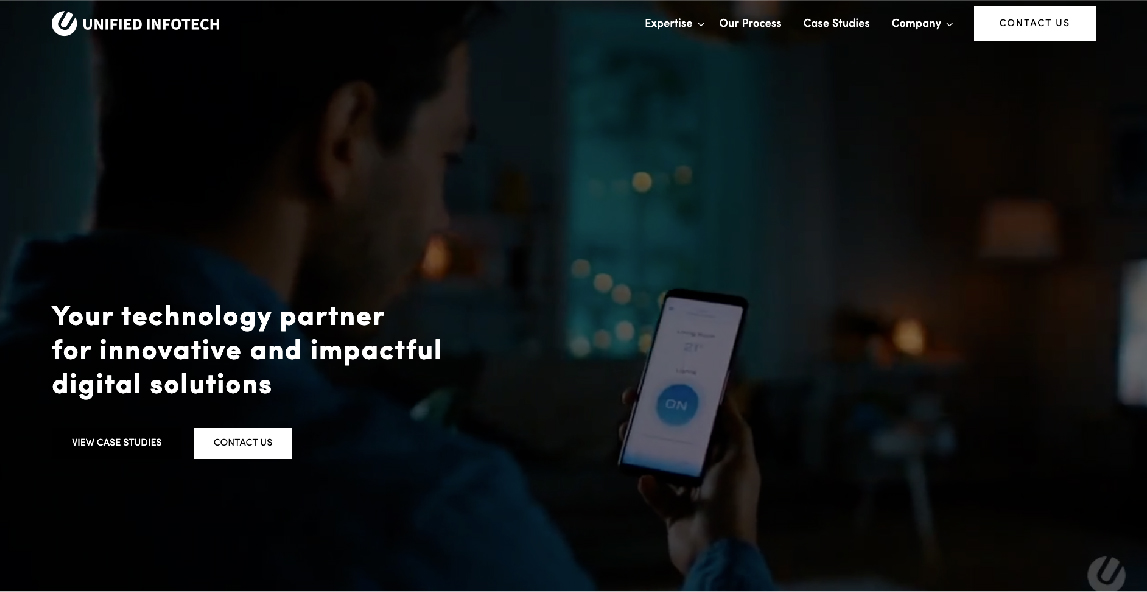 Again a prominent name in Laravel development, with 12+ years in the business, they have the acumen to convert innovative concepts into fully-fledged web solutions. Successfully created 750+ digital solutions. The company offers new-age software for every niche including core banking software to SaaS-based applications. Unified Infotech puts together a bunch of passionate minds to transform customer visions into reality imparting an awesome digital experience.
4. Belitsoft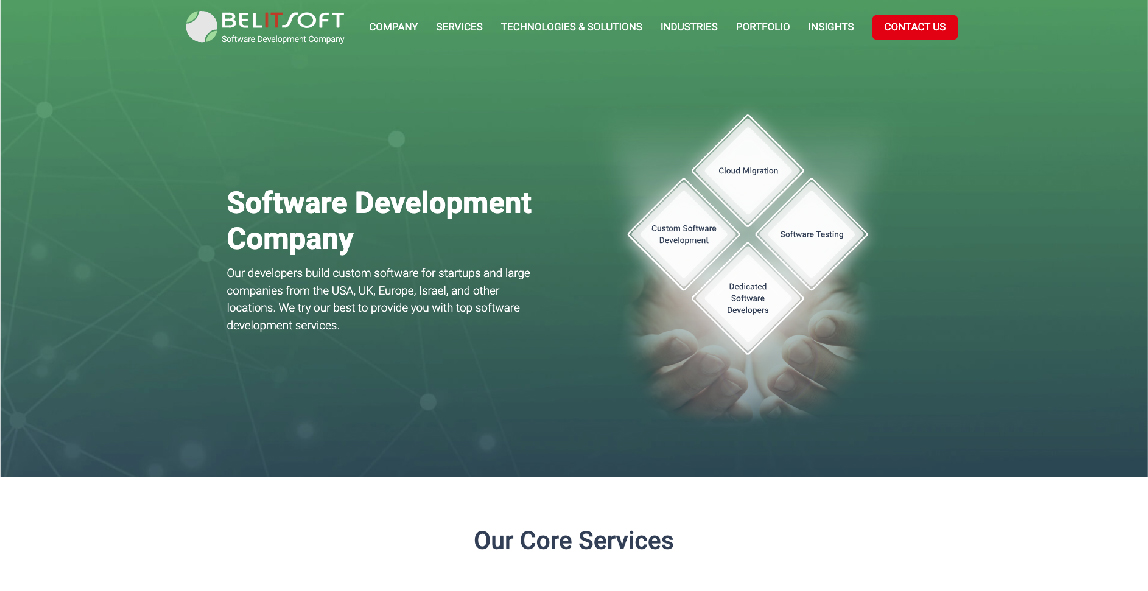 Founded by Alexander Beresnyakov and Vladimir Tursin in 2004. With 200+ projects to its credit, the company has carved a niche for itself. They are PROs developing speech recognition software, custom insurance software, healthcare solutions, and more. A Noventiq partner and globally appreciated for its expertise, the company also enjoys the coveted status of Microsoft Gold Application Development. Their team prefers Skype/Google Hangouts/instant chats, and Zoom for rapid communication. Being a client-oriented custom software development company Belitsoft is committed to providing high-quality software products and services.
5. eTatvaSoft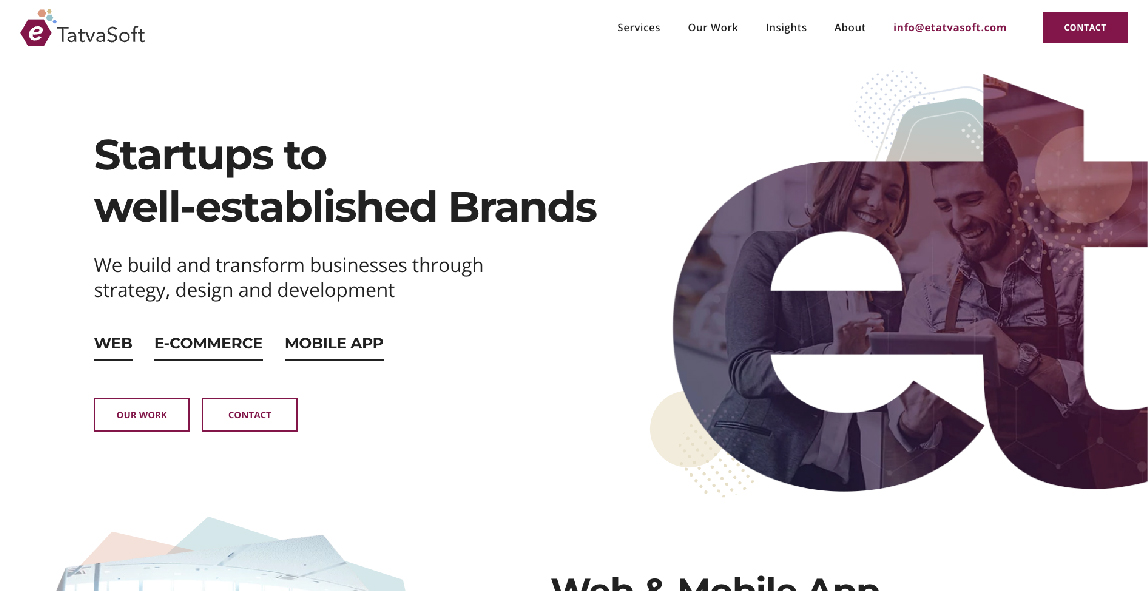 Founded 16 years back, eTatvaSoft is a name for eCommerce development, web solutions, and mobile app development and works on several technologies including PHP, .NET, Angular, React, Vue, etc. It has 250+ global customers and claims expertise in frameworks like Laravel, WordPress, Drupal, Symphony, etc. It follows the agile development approach to create custom web solutions that are high-performing, quality-driven, feature-rich, and truly efficient for any business. They have a dedicated team of mobile app developers to develop top-notch solutions by servicing the clientele globally.
6. IndiaNic Infotech Limited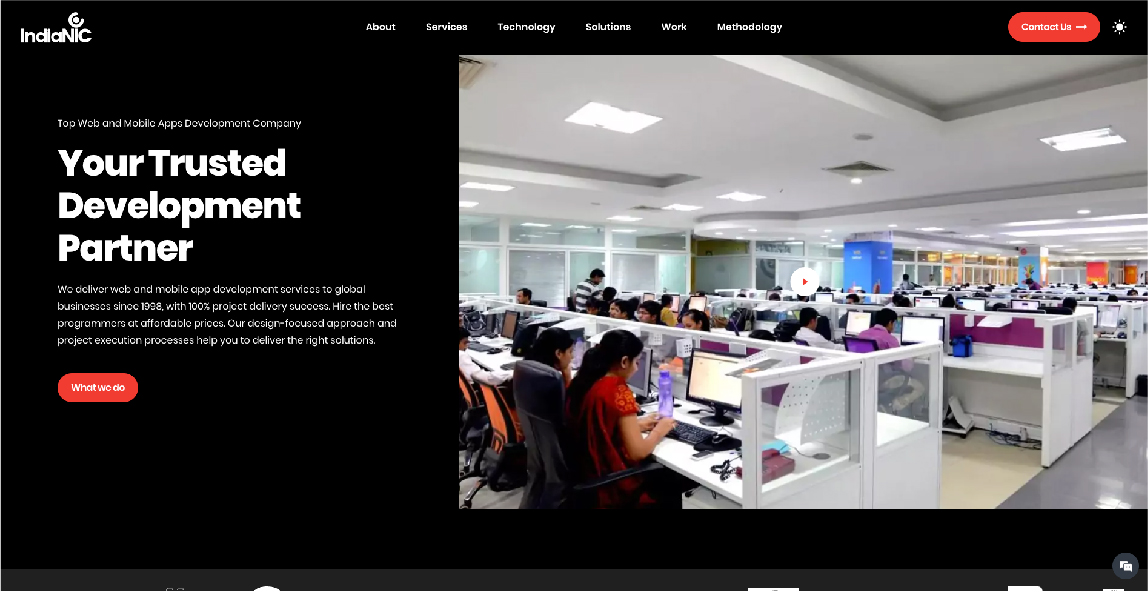 Founded in 1998 by Sandeep Mundra, with 600+ digital experts, it has successfully delivered 7000+ projects. It has satisfied 3000+ global clients belonging to diverse sectors, it has received various awards from Clutch, Amazon, Shopify, and Magento. With clients in diverse sectors, the company serves everyone from Startups, and SMEs to full-scale enterprises. IndiaNIC is not only a globally recognized IT company but also a family filled with talented experts that help global brands, enterprises, mid-size businesses or even startups with innovative solutions.
7. Zealous System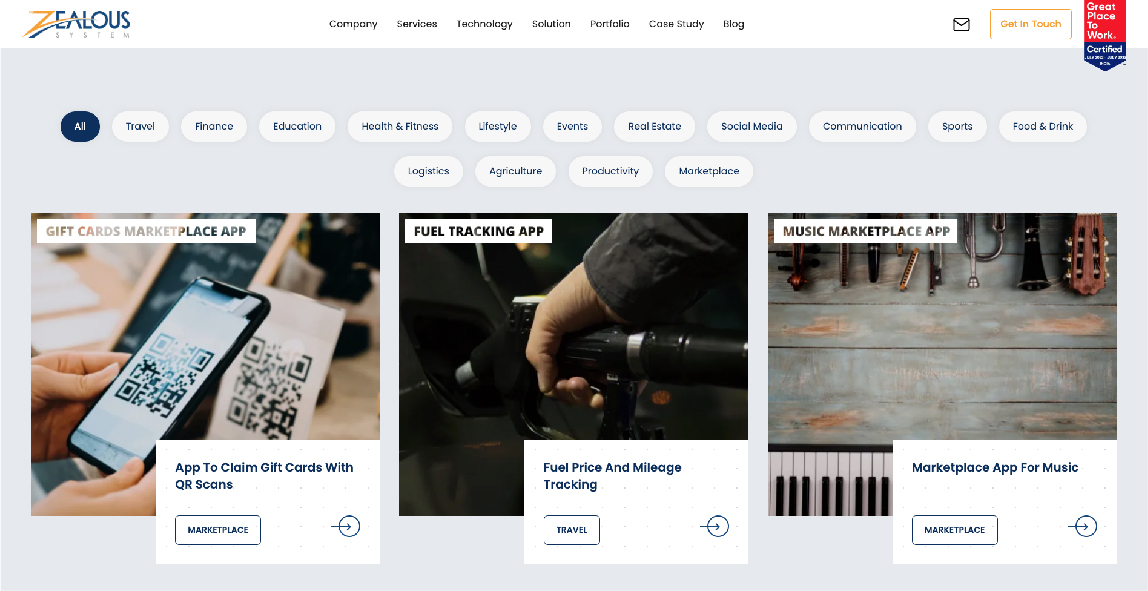 For 10 years, Zealous System is in the IT industry, and works on several open-source frameworks like Laravel, Drupal, Joomla, PHP & WordPress. It offers solutions in eCommerce technologies like Codeigniter, OpenCart, Magento, Shopify, etc. A recipient of awards from Clutch and Good Firms, the company offers benchmark web solutions. Rather than outsourcing technology resources, they also provide technology partnership that is formed on mutual trust, benefits and accountability. They said that they have a team of believers, thinkers, and creators, customer-centric and crazy enough to innovate and create new opportunities.
8. Appello Software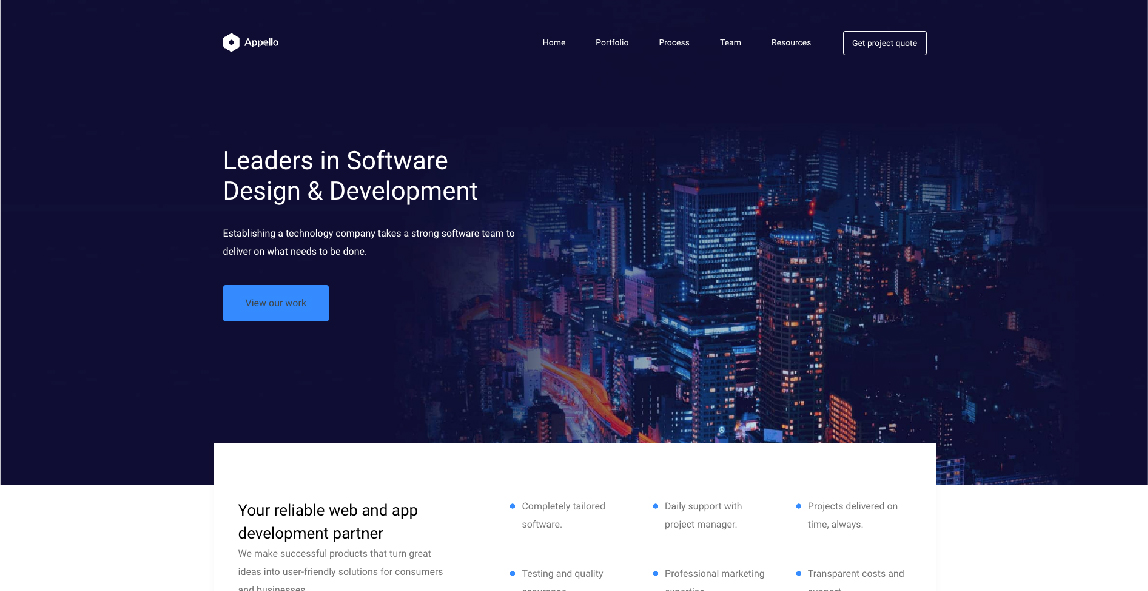 Appello makes successful products that turn great ideas into user-friendly solutions for consumers and businesses. Their team can create unique and aesthetically pleasing visual design solutions that fulfil both user needs and business goals. 7+ years into the industry, the company offers software solutions to Startups, Enterprises, and Government bodies. 140+ successful projects to its credit. It has received awards from Clutch, Good Firms, and AppFutura. They take pride in being able to deliver professional bespoke solutions that can fulfil our customers' needs at any given stage of their business.
9. Bacancy Technology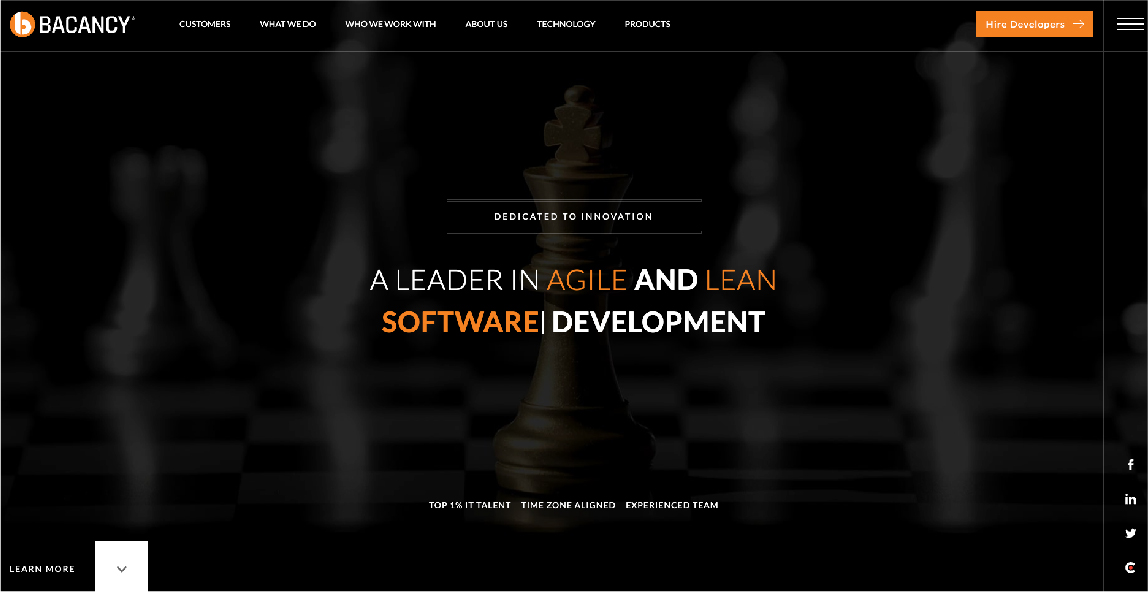 Bacancy Technology is founded by Hardik Sheth, Krunal Patel, and Binal Patel. This company stands tall with 11+ years of experience and 1000+ client projects. It is a Laravel development company that offers end-to-end Laravel development solutions to clients worldwide. Well appreciated by Clutch, Good Firms, Google, and Glassdoor, the company has an untarnished track record of serving clients. Bacancy represents the connected world, offering innovative and customer-centric information technology experiences, enabling Enterprises, Associates and Society to Rise.
10. Perfsol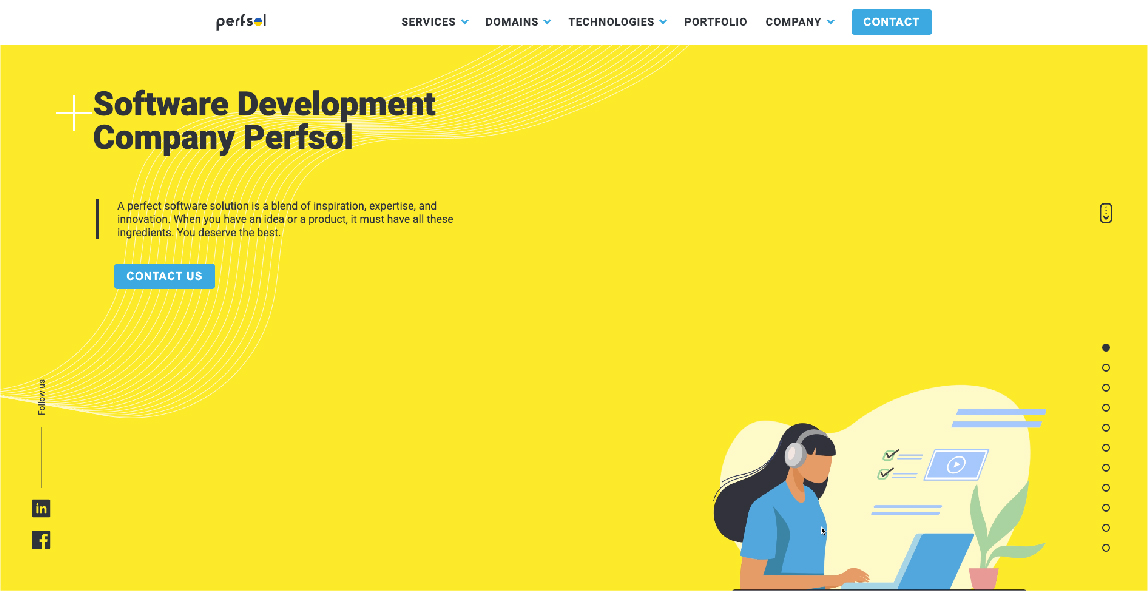 Perfsol was founded by Volodymyr and Mykola, the company serves end-to-end Laravel development solutions to clients worldwide. With a 30-member team and 50+ successful projects, the company is securing a strong position on the global map. Some of its revered clients belong to telecommunication networks, SaaS platforms, financial firms, and eCommerce site owners. It is considered a top-rated software company by Clutch, GoodFirms, and Upwork. Perfsol maintains a high standard and therefore offers turnkey software development with all the necessary nuances.
11. Light-it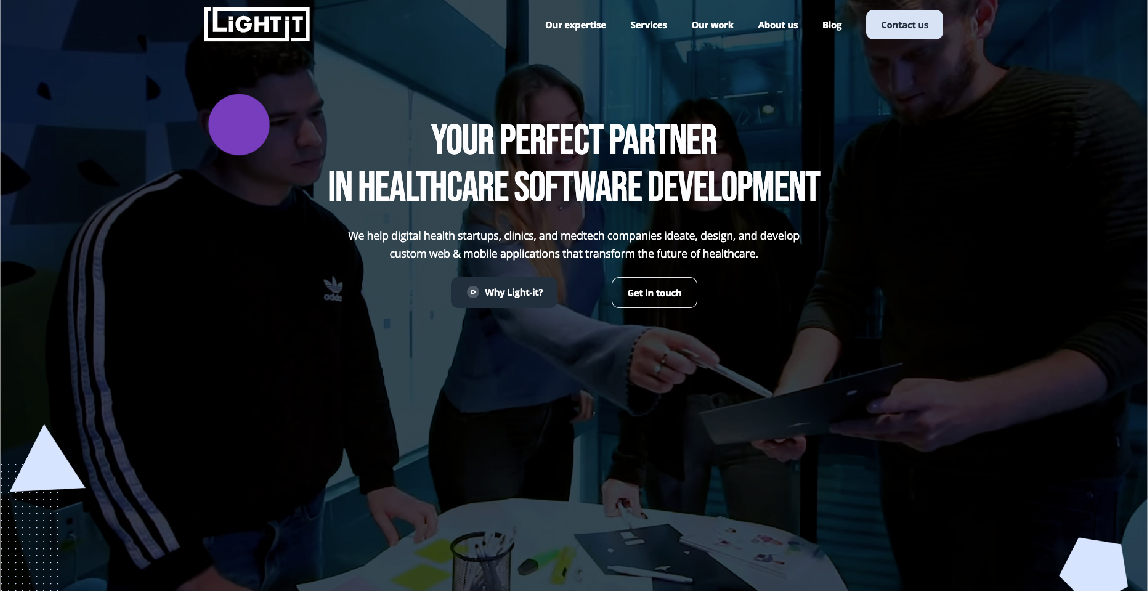 Light-it is a Laravel development company that provides innovative and customized Laravel solutions for businesses of all sizes. It has expertise in healthcare software development, integrating EMR/EHR systems, UI/UX design, and web app development. It offers software developers, web designers, QA engineers, and virtual CTO/Tech leaders under its staff augmentation services. Felix, CuraScribe, Megalabs, BootVision, and UroTrainer are some of its web solutions. Light-it is a software development agency specializing in healthcare to help companies thrive by improving people's lives.
12. Rocketech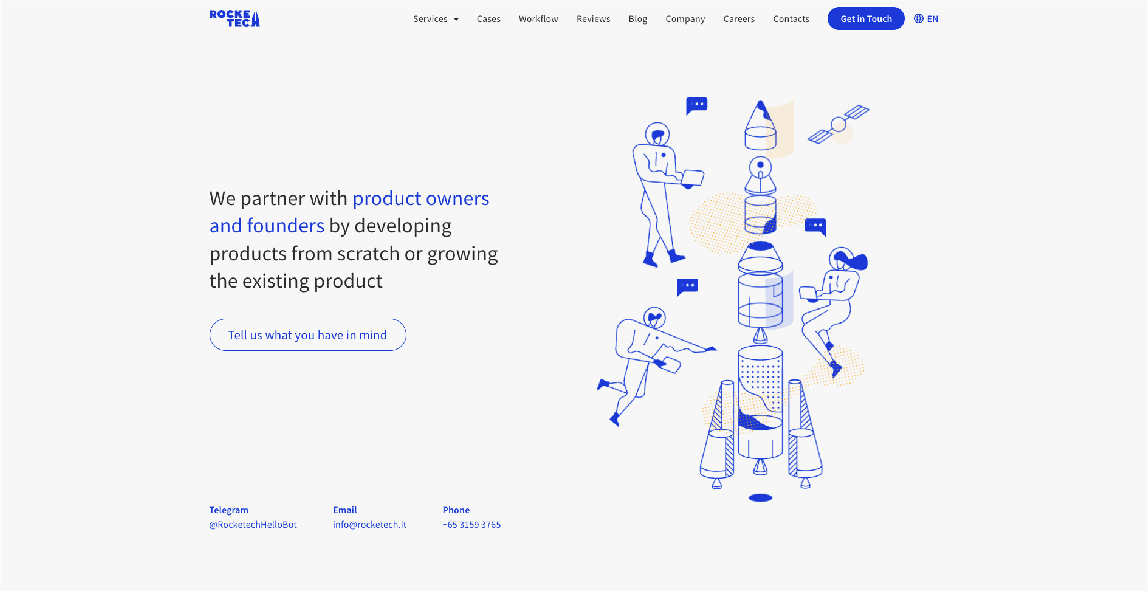 Rocketech is a software development company that specializes in analytics-driven web and mobile development and cloud migration. It offers technology solutions for SaaS, EdTech, FoodTech, e-commerce, marketplace, CRM, ERP, blockchain, IoT, HR, etc. Filico, Livetag, Aviva, Hays, babystep.tv, Multicold, Rich Peach Media, etc. are just a few of its satisfied clients. Across 30+ cities & countries, the company has 100+ successful projects to its credit. With 12+ fields of expertise and 70+ worldwide partners, it offers services on a global scale. It has many accolades from Clutch, Good Firms, Selected Firms, and Manifest.
13. Orange Mantra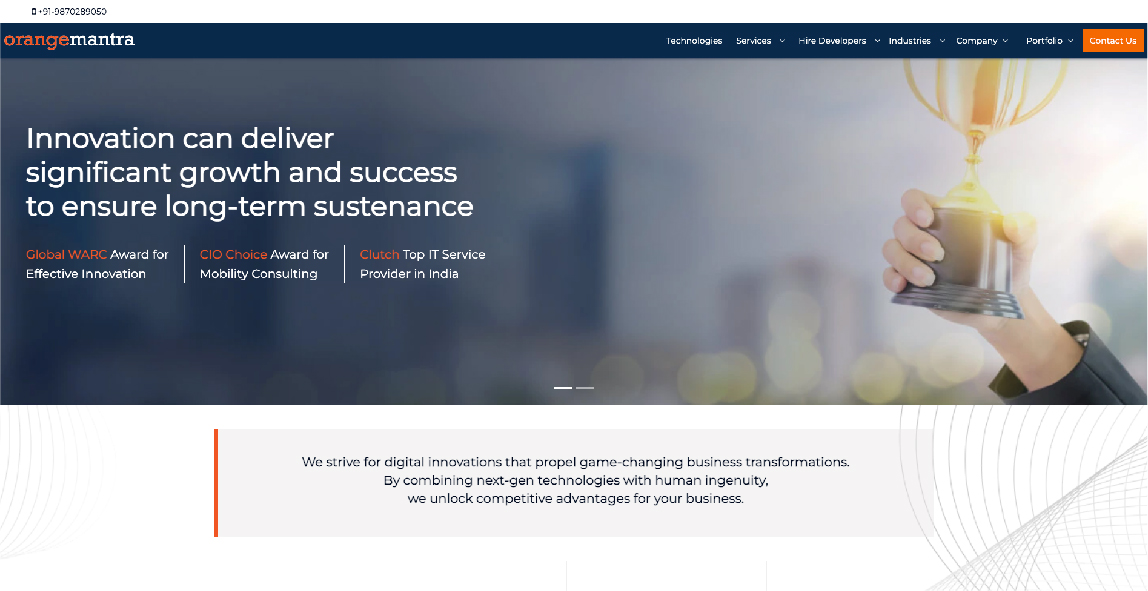 Two decades into the business, Orange Mantra offers eCommerce solutions, enterprise software, mobile app development, cloud integration, digital marketing, Data analytics, and quality testing services. Technologies that it masters are Laravel, Java, AWS, Salesforce, Big Data, Blockchain, IoT, Magento, Drupal, and more. With a strong employee force of 400+ tech professionals, the company has served 600+ happy clients. With a track record of 90% repeat clients, the company is a sought-after tech partner for all sectors. They are consistently lived up to our name, where the hue "Orange" stands for innovativeness and "Mantra" for magic.
14. Custom D Ltd.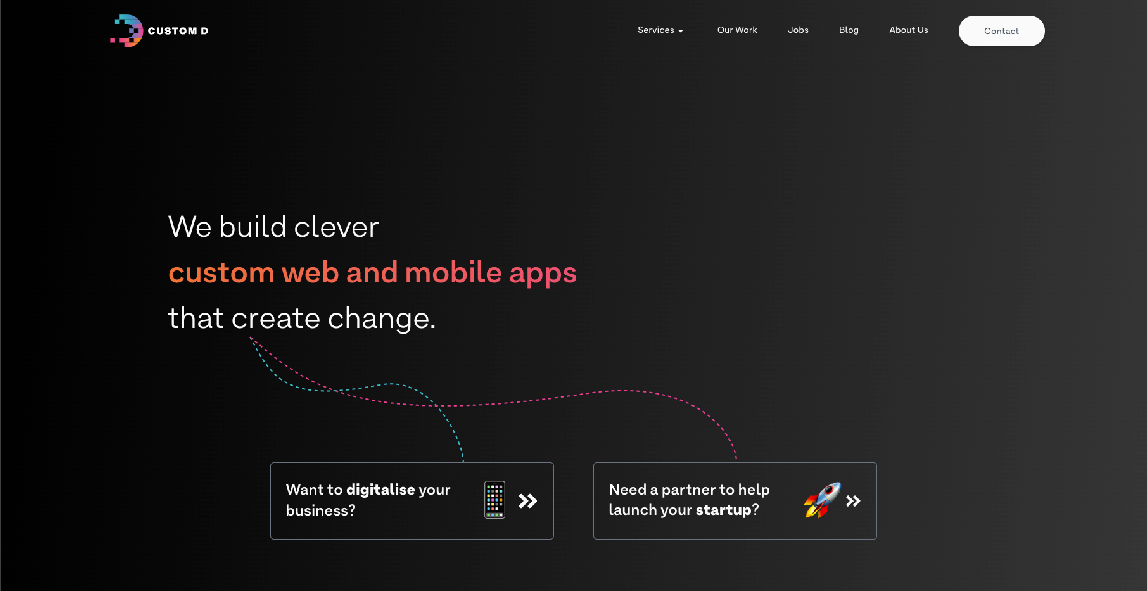 Founded in 2014, Custom D specializes in Web3 development, custom software development, AWS consulting, software integration, Startup App development, and more. It has successfully built web solutions for FinTech startups, SMEs, and enterprises. Custom D was formed out of Digital Fusion as a specialist web development company. They work on several web application technologies and serve personalized tech solutions to their clients. Their aim is to help customers to grow and transform businesses by leveraging all that technology has to offer.
Now, let's talk about some popular Laravel-certified companies. Globally renowned, these firms have made a mark in Laravel development and have served exceptional products and services.
Top 5 Globally Renowned Laravel-Verified Companies
1. Qlic Online Developers
Qlic is a decade-old company that offers websites, custom web applications, and search engine optimization services. It is pro at design, front-end development, content management, custom CRM/ERP software solutions, search engine advertising, analytics, and consulting. With a small employee strength, this one specializes in Laravel and builds scheduling software, billing solutions, time-tracking modules, and reporting tools as client applications.
2. Sourcetoad
Fifteen years into the business, Sourcetoad is an enterprise software development company. It offers services like app development, digital transformation consulting, user training, code audits, security testing, and more. It serves diverse industries including education, financial services, healthcare, cruise, and hospitality. With a team of 50+ employees and 250+ successful projects under its kitty, the company is the first US company to receive Laravel certification. Awarded and appreciated for its work by Inc. 5000, BPTW, Tampa Bay Business Journal, and more, the company matches its reputation.
https://www.linkedin.com/company/sourcetoad/
3. DIJ
This Laravel-certified company offers digital applications using Laravel, React, and AWS. Ten years into the business, they offer custom software applications, web applications, APIs, and maintenance & support services to their clients. It focuses on digital development for SMEs. With sharp analyses, smart solutions and innovative applications, they make new technologies practically usable.
4. Academ Web Solutions
Founded in 2015, the company offers full-cycle web and mobile applications as well as digital marketing services. It offers eCommerce sites, and web design services and works on several technologies like PHP, Laravel, AWS, WordPress, Rest API, and more. Almost a decade into the business, the firm has many successful projects to its credit. It serves diverse sectors including web solutions for fitness, martial art, health & nutrition, vehicle shipping, broadcasting companies, and more.
5. Wedev.It
A Laravel-certified company that offers innovative IT systems, digitization of business processes, rent of remote IT teams, and mobile applications to its global clients. Industries that it serves are insurance, logistics, eCommerce, automation, and more. With certified mid-senior level developers, the company offers advanced-level IT solutions.
Conclusion…
Laravel development is fast pacing up at the global scale and many projects are formed under this back-end framework. The advantages of Laravel are many including high-end security, easy database migration, plenty of tools for agile development, low server overhead, and more. The above-mentioned are some of the most popular and result-oriented Laravel development companies on the globe.
If you are searching for a suitable tech partner that solves any dilemma about Laravel then KrishaWeb is the perfect match for you. We leading Laravel development company and have delivered innovative web solutions. Feel free to connect with our team for more details!