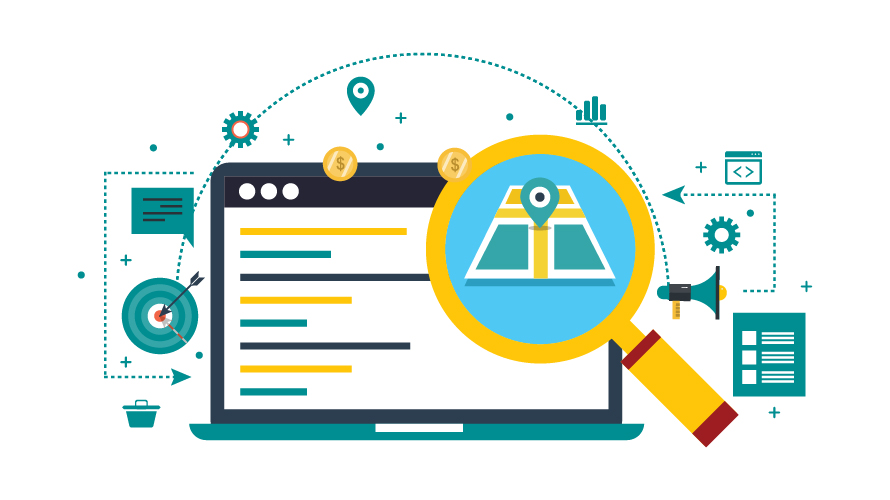 All SEO experts are well-versed with the most advanced and updated SEO tools and tricks to empower your business for moving it higher-level in terms of drawing more customers and revenue generation.
The most necessary component in local SEO listing is your business' online citations that allow you to easily manage your customers without requiring to individually make alterations to every separate listing.
Should Your Business Bother About Local SEO?
As per research conducted by MOZ, it has been observed that local citations are the 2nd most prominent factor influencing the ranking for local SEO visibility in the search results. This is the most important and widely appearing local search results that display the map and listings underneath. Proximity is the only other search factor that outpaces local citations.
Although having a business listing cannot alone bring much SEO difference, your business must be the same in all your citations. The crawlers will not be confused and would identify you easily. Your customers would search for any service or product they would mostly look for a local enterprise. If your enterprise doesn't appear there, you miss out a huge chunk of potential customers. It shows how important it is doing your local Search engine optimization through your business citations.
Add a Name, Address and Phone Number
15The name of your business is of utmost importance, but it alone is not going to make you visible. You must add two other important elements of your business' citations – your address; and your contact details.
You might change your phone number or address or shift to different premises, but do not forget to change this information on the internet.  If you forget doing so, it might be tough for the crawlers to find you. It may result in reduced local visibility.
You must also remember to keep your name address and phone on almost every individual page of your website. Placement of it could change as per your choice but make sure it is clear, visible and same with the all other information on your business listings.
How to Update Local Citations?
You can update/change your local citations on your own also. You might find some difficulties if you are not expert with SEO rules. It might not be an easy task for someone who is a novice in SEO. You need to manually create your own citations where you would require you to go through the entire process of creating an account i.e. providing all of your data, verify your address and contact details, formatting photos and logos if any, through postcards, verification calls, and text messages. The entire process is tiring and most time-consuming. Better to hire a local SEO service provider and relax to get the work done in minimum time.
Must-Have Local SEO Services
You can opt for a professional and reputable local SEO solution provider agency for getting the most suitable and optimized Local SEO done. You must cross-check and confirm the below-listing services from your hired Local SEO service provider:
Management of Citation – Your business must be updated and maintained consistency on the popular 50+ citation websites or directories of social platforms.
Improved Content –They should handle the operations hours, videos, content, text, images, logos, products and services, menus, staff information and many more things without logging in individually.
Removing Duplicate Listing – Your hired service provider would also be eliminating any similar listings available on the internet for the search engines to easily recognize and rank your enterprise.
Local Search Analytics – You can also get powerful analytics displaying your traffic channels along with displaying lead and prospect data.
Review Management – The agency should maintain the reputation of your business on the internet by receiving alters after any customer writes a review.
We, at KrishaWeb, have been offering local SEO service to our worldwide clients at a competitive cost. It will not only help you save your lot of business time, effort and hassle but it will also optimize your local ranking and will make your business easily visible to your local customers.