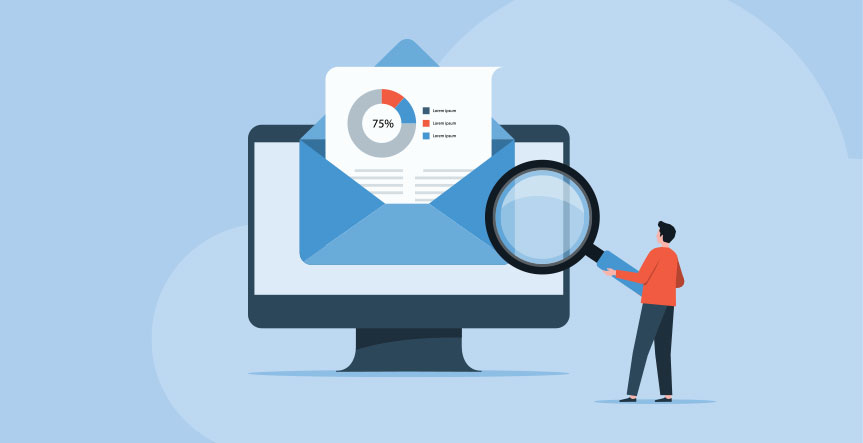 Email marketing is one of the most popular digital marketing tactics, which is still popular because of its usefulness and positive impact on the audience. It may not get the undivided attention it was used to get in the past, but it's also true that it has not lost its effectiveness. There is nothing like email marketing if you want more leads and better prospects for your brand as a large customer base. To get this marketing done right, one needs to invest in the right automated tools and an email database of the targeted audience. Additionally, an innovative email marketing strategy is also required here. This blog offers detailed information about the best email marketing practices and the tools needed for successful email marketing campaigns.
What is Email Marketing?
Email marketing is a simple procedure where a brand or business owner sends emails to people from their targeted client base to notify them about the offerings and brand services. The effective marketing strategy aims to convert the audience into loyal customers through engaging email marketing.
Why Email Marketing is Important?
Email marketing does have its value and will always have even among the new-age digital marketing techniques. But why it is so important?
The email is one of the most used electronic communication networks
Email is still among the most used communication networks. Nearly 99% of the people have an active email and use their emails for communication with others. Hence, this network is wide and allows you to reach thousands of people easily.

You get your customised database
Another benefit is that you can make a specialised list of the contact you need to use for marketing. The list remains with you and will not be suspended. So you can always connect to people who you need to connect.
An email has a better conversion rate
Email marketing has a higher conversion rate. People often consider emails from a particular brand before making any decision about buying any product or services. The 440% ROI of email marketing is enough for any business to reach new heights. It can effectively convert your viewers into loyal clients who will make purchases from your brand multiple times.
The main benefit and effect lie with the techniques you use for email marketing. If you want the best results with email marketing, make sure to follow these 27 Email Marketing Tips –
Email Marketing Best Practices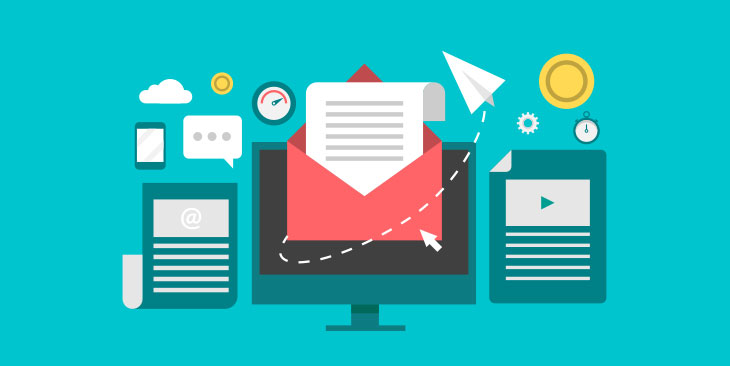 Do not purchase email lists in bulk
The first tip is to avoid buying bulk email lists for email marketing. If you connect with people who you have purchased from a provider, you may not get a healthy email marketing ROI. The ROI can be extremely low in such cases. So, avoid buying email lists in bulk. After the implementation of General Data Protection Regulation or GDPR, you need the consent of a recipient before you send them an email for marketing purposes. The bulk list does not offer consent. Hence, the best way is to open the lead with your previously contacted emails and subscriber list.
Avoid using "No' Reply" is email as a sense
It is better if you do not use "No-reply" in the email of your sender during email marketing. The "No-reply" function prevents interested customers from connecting to you and does not offer any positive engagement. On the other hand, it also does not allow the uninterested recipient to unsubscribe your mail. The "CAN-SPAM" rule is on the rise, and more and more brands are allowing their recipients to reply to them with the same thread. Additionally, people and viewers tend to prefer emails that come from a first name instead of bearing a business name. It is because such emails have a better approach and a better rate of positive reactions.
Optimise the emails preview list
Always try to optimise the preview list of any email you are sending to any potential audience. Having the preview text may look unprofessional to the recipient, and they might not be interested in optimising the email themselves for viewing the image or graphic. Hence, try to get an optimised email which automatically shows graphics, images etc. when the recipient opens the mail.
Include an email signature
Try always to include an email signature that comes with all the details of your brand and has a unique brand identity. The email is being sent to a targeted audience from a band, nor an individual. The branding is very important. Instead of a brand logo, try to incorporate a personal signature so that it gets a more human-like approach. The receiver appreciates such signatures because people tend to appreciate individual efforts. Mproebr, they respond in a positive way when they realise the email comes with a  personal touch from an individual instead of being a regular automated mail.
Clean your mailing list regularly
Always make sure to clean your mail list regularly to keep it updated. Not all receipts will respond positively. So having an updated email list allows you to check the positive engagement rate and also allows you to have a list that comes with only the emails of your subscribers and existing clients.
Hence, if no recipient shows positive engagement for a long time, remove them and make a list crisp and effective.
Keep the main message and call-to-action above the fold
It is better if you keep features like the call-to-action or CTA in the message above the fold. If you keep it below the fold, more than 70% of recipients will not notice the feature and will not revert. So, it is better to place such features in such a range that is gets displayed instantly.
Personalise the email greeting
Instead of using conventional and general greeting messages, try to use a personalised greeting message. The mails which come with personalised greetings and the first name of the recipient gets more privilege. It is because it adds a personal touch in the mail and instantly grabs the reader's attention for a further positive engagement.
Keep your email 500-650 pixels wide
It is better to use an optimised template for email which is accessible from any device like a smartphone, a PC or a tab. The 500-650 pixel size is ideal. Suppose you opt for larger pixel size. In that case, the reader may need to scroll horizontally to read the full message, and they might not be interested in doing so. But, using an optimised pixel size offers them the whole message, and they can read it more conveniently.
A/B Testing on Emails
It is better to get regular A/B testing done for your email lists and email marketing campaign. If your marketing campaign does not offer you better business prospects using the split test can improve the marketing a lot. The test uses a simple technique to find the best practice.
In the case of the A/B Test, your recipients are divided into two lists- A and B. The people from the list "A" receive the regular email. On the other hand, people from list "B" get a newsletter with a new design. This test is used to determine how people respond to your newsletters and which design is best for getting better click-through rates.
Manage your Brand Theme on emails
Effective branding is necessary for successful email marketing. Without proper brand identity, your email marketing may not offer the desired results. The best way to give your email marketing brand identity is to opt for a brand logo. Try to choose the same logo that you use for your brand identification. Placing the logo in the upper left side is the best way to grab eyeballs of your recipient. It reminds them of your brand and also makes the email look more consistent.
Use incentives to increase email open rates
The email open rate is the main Parameter of success in case of email marketing. So if you want to increase this open rate to 50%, it is better to offer some freebies. The incentives or small giveaways are enough to attract your customers. Such small offerings are a lucrative offer to any buyer, and they might even return to your business for repeated purchases.
But you have to opt for "less is more" motto. If you overwhelm the potential buyers with so many emails for buying and savings code, they might lose interest. Hence, best is to offer seasonal giveaways or incentives to first time buyers.
Allow recipients to subscribe to your newsletter
The best way is to allow your email recipients to subscribe for your email. They might not subscribe even after reading the mail. So, try to grab their attention by placing a subscription button inside your email, which is easily visible. It should be placed in such a way that it does not become the main focus point.
Write concise subject lines
The subject of the email you send to choose for marketing purposes is also important. The concise and meaningful subject line of 30-50 characters (with spaces) is the best choice. Such lines can compel your recipient to read the mail. Moreover, concise subject lines allow the readers to grasp the main message of the mail easily.
Use auto-responders for opt-ins
For those who opt-in for your newsletter and become a subscriber, auto-response works like an appreciation. It is because auto-response appreciates their efforts and also welcomes them as a subscriber and potential buyer. So, always invest in auto-response replies to anyone who subscribes. You can send the response after one day or even seven days after the recipient registers for your newsletter.
Additionally, try to include a bonus reward inside the auto-response or other informative content to reward the new subscriber. It can increase their interest in your brands.
Closely tie emails to landing pages
Your email needs to resemble the landing page of your brand. Mimicking the headline style and the content nature creates a uniform brand identity in front of the reader. You can design both your landing page and emails, so they look strikingly similar.
For more information, you can use tracking tools to check, which more effective- is the email or the landing page. This will help you to send what the clients demand.
Schedule Smart
Well, you have to send the email in a time when your customer will most likely be interested in reading it. The time usually depends on the customer base. But, you can use smart research methods and available data to make an accurate guess about the right time.
According to reports, the best time is to send emails on Tuesdays at 10 am. This time may change according to your business. But, smart scheduling and coscheduling often allow you to reach people in a better way.
Develop a Cadence
Developing a cadence is another smart technique for effective email marketing. However, the larger section of emails depending on what your users and subscribers do (subscribing, opt-in activities), having a time table sure helps. You can design a calendar to send your emails for various purposes- newsletters, incentives, promotional messages etc. Try to plan to send emails from any announcement related to the new product release in advance. Advance preparation always helps. On the other hand, opt for scheduled emails during festive seasons to offer savings and discount codes to your regular clients.
Give People Options
Giving your recipients options is another effective tp. You may not be able to guess the recipient's activities correctly. But giving those options allows you to have proved guesses about what one can do after receiving the email.
Some try to include options that a reader can choose from after reading the mail.
Never Miss "From …" Sender Name
You should always include the sender name in a proper format in your every mail. Missing the "From…" section can make your email appear shabby, less interesting and of course mechanical. People tend to get attracted to the mail if it comes from a person. Hence, try to include the name of any responsible employee instead of using your brand name.
The pre-header which displays the preview text is also important. If you forget to set the pre-header, it may make the email less organised.
Keep the Email Body Simple
After all, you want the recipient to open your email and become your customer and increase the CTA rate. So, try to opt for simple and small sentences with a clear message. A mail which comes with easy-to-read texts grabs the attention of your readers just right away.
Additionally, choose an interesting and eye-catchy CTA button that is easily visible.
Add Alt Text to Images and Buttons
The ALT text is another fact that can make a huge difference. It is not just applicable to your website. If you use Alt is your emails, the reader will have a better idea about the message if the HTML fails to load the images in the mail. Alt-text is also helpful in case their email client blocks the images automatically.
With this alt text, they can see the images and graphics and understand what you desire from them. Alt text can increase your CTA rate without much hassle.
Create Drip Campaigns
Want to opt for successful and effective email marketing? Use Drip campaigns for your next business promotion. It is a unique campaigning strategy to widen the sales funnel.
Having a piece of better knowledge about your audiences allows you to successfully design drip campaigning mails which are customised according to the recipient's common interests.
Automate Your Outreach
Automated emails like drip campaigns are great for any kind of business. You can send automated emails to the new subscribers, for sending seasonal and anniversary greetings and so on. You can also notify your clients about your latest offerings, available promo codes and other matters.
With an automated mail schedule, you do not need to check about such greetings emails or promotional emails anymore. You can divert your attention to more important aspects of email marketing.
Encourage Sharing
Always encourage your subscribers to share the mail and its related information to anyone who they want. The forwarding network allows you to widen your reach, and you might get another subscriber or loyal customer through sharing. So, add a sharing feature with each of your emails.
Optimise for Mobile
A major part of email users now uses their smartphone and mobile to check and reply to the emails they receive. So, investing in an email that is optimised for mobile devices, It allows your recipients to read the emails on-the-go and take necessary actions.
Reward Your Subscribers
Always try to reward your subscribers to appreciate their effort and the relation that they share with your business. Try to offer you regular links for surveys and opinion polls to understand what they expect from you. Moreover, offer them special coupons and freebies, which makes them feel special.
Stop Sending Emails Without Context and Purpose
Do not send any email without any purpose. It will only send spam emails. So, ensure your every mail comes with a meaningful message and has some purpose. Sending any mail without any reason anyone will ruin the whole effort. Always construct a content which is appreciated by the reader and contains valuable information about your brand or your service or any related information.
Best Email Marketing Tools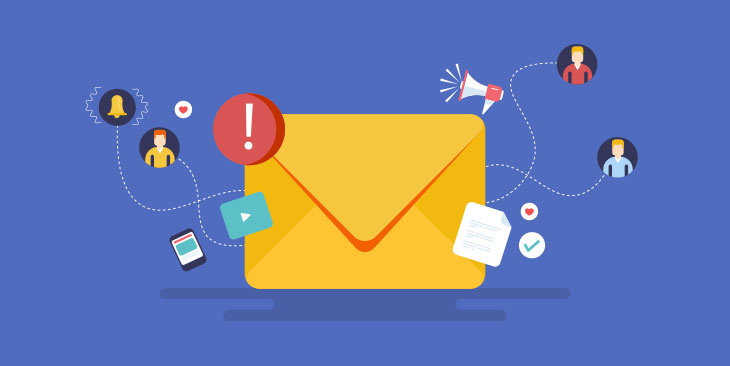 Automation is a part of email marketing, and sending emails automatically allows you to manage the marketing campaign easily. The response from your subscribers triggers emails, and they get another email as per their activity. You can also use email automation for many other kinds of works for email marketing.
But for automation, you need the best tools. Here are some of the tools that you can choose for effective and hassle-free email marketing –
Email list building tools
Tools for an integrated email marketing campaign
Tools for email tracking and email monitoring
Email testing tools
Litmus: Litmus is well known for its ability to test emails in any device. You can use it on a PC, on a laptop pr even or a smart device. It can check and test 40 emails at once with just a click. Hence, you can reduce your time with Litmus while testing the emails.
It is also a paid tool. The price starts with annual planning of $79 per month. But if you want to opt for the automated test plans, opt for at least the Plus plan ($159 per month every year) for getting an effective performance.
Reach Mail: Reach Mail allows the users to check and compare their performance metrics for nearly five different email marketing campaigns. So, you get a clear picture of the overall campaigning status. Moreover, it can monitor the performance like content, images, and subject lines to help you find which design will offer you the best results.
Reach Mail offers free plans as well as paid plans (start from$10/month)
Cake Mail: Cake Mail is the best tool for conducting the split test r "A/B Test". It offers correct and authentic results and also can consult automatic tests. Moreover, you can check which mail template performs better after the test is complete. It also has a unique feature called "Spam Assassin" which ensures your emails does reach the Inbox instead of the spam folders.
Email marketing services tools with Automation
Wrapping Up
Even though email marketing is easy, it requires effort. You have to use correct metrics and proper tools to design a marketing plan. Only an effective plan can allow you to become one of the effective brands in case of email marketing. With the help of the above tools and the tips mentioned above, you can make your campaign successful in getting more clients and customers.