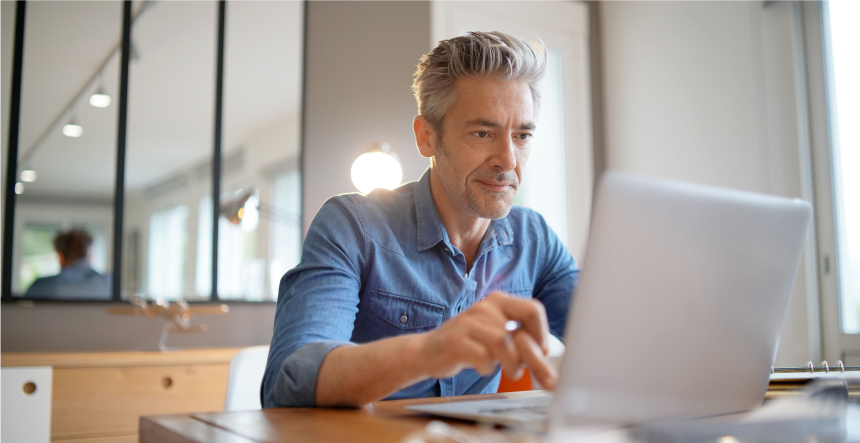 Looking for top ReactJS development companies? Well, you are at the right place. We will help you find the best resources by listing some of the top ReactJS service providers in this domain. Talking about ReactJS is one of the most revered front-end development technologies.
As per Statista, it is the second most used front-end framework after Node.JS and is used by around 220,000 live websites, in 2022.
A Java library offers multiple benefits like speed, flexibility, performance, usability, reusable components, and more. This makes it a wholesome framework that delivers everything required for a stunning, quick-loading, easy-to-navigate User Interface. ReactJS helps to build rich user interfaces by using declarative components. It has JSX, a syntax extension that allows the writing of custom components.
In addition, it renders fast and minimizes page load time, which makes a ReactJS site earn higher ranks on Google. Being open source, it has a strong community of ReactJS developers who like to add new things and fix existing bugs, making it a constantly updated front-end framework. All these virtues and features make ReactJS the most preferred front-end development technology by businesses and developers.
What does a ReactJS Development Company Do?
Top ReactJS development companies offer the right team to convert a business idea or innovative concept into a fully-fledged user interface. They focus on the performance of the website and mould ReactJS features to create custom components that justify the business goals. Depending on the requirements, they can integrate plugins, migrate data and merge HTML, CSS, and JavaScript to create a unique, visually appealing, functionally rich, and feature-rich front.
ReactJS developers achieve the following:
Understand client requirements, concepts, and technological necessities
Build dynamic, appealing web pages with the help of responsive technology
Incorporate interactive menus for site flow; build online forms for gathering user data; instil gesture-driven actions for next-level navigational experience, etc.
Make the application go through the testing phase to remove any bugs and fix page-break issues, etc.
Get the front end ready so that the application can be launched.
Team up with the backend team to create a smooth, interaction between the client and server side.
Report to clients and gather their feedback to improve the development process.
Implement any rework process, if required.
Offer support and maintenance to clients.
6 Tips for Choosing the Right ReactJS Development Company
When you are looking for the best from the top ReactJS development companies, you need to do some homework. You need to check certain things in detail and then zero down on the one that fits your requirements and budget. Let us share some tried and tested tips that can be used to find the best of the lot.
1. Check If Their Services Serve Your Purpose
You need to consult them about their services and whether they have made projects like the one you demand. Do they have the expertise that can serve your requirements? If yes, then go for the second stage of discussion.
2. Check Their Portfolio
Always go through the sites they have developed so far. This will help you know if they match your criteria or would be able to pull off your requirements.
3. Discuss the Budget and Fix a Timeframe
You need to know if their services are affordable for you or not. Next, there should be a clear idea about the timeline and whether they can deliver things on the dot hour.
4. Check for Testimonials and Reviews
You need to know what their previous clients say about them. Moreover, go through third-party websites to read unbiased reviews. When all this is put together, you will get a clear idea about whether it is good for you or not.
5. One-on-One with Developers and Project Managers
You can interview the developers and project managers to get an insight into their mindset, technical prowess, and project execution skills.
6. Discuss Reporting Methods
Most ReactJS development companies have a systematic reporting process where they update development achievements to the clients and discuss the glitches. Do check if they have such a methodology or not. It will help to keep an eye on things at every stage to suggest changes. This reduces development time!
Top 10 ReactJS Development Companies to Hire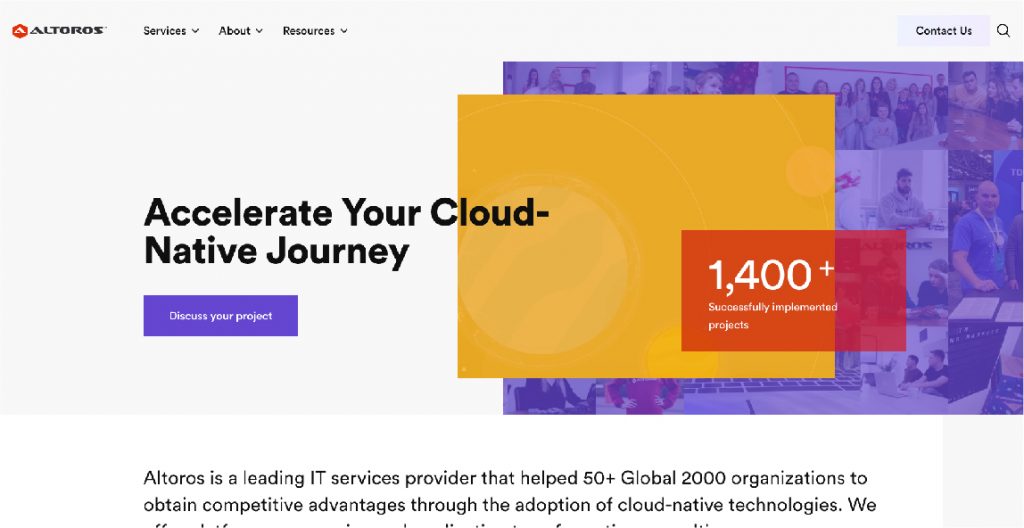 It is a custom software development company that works on mobile apps, Big data, data engineering, the Internet of Things, eCommerce, and more. With a strong portfolio of 750+ successful projects, it promises some really good software development services. With clients like Siemens, Samsung, Toyota, Hitachi, and more, this is one of the top ReactJS development companies. You can hire its team at $50 – $99 per hour.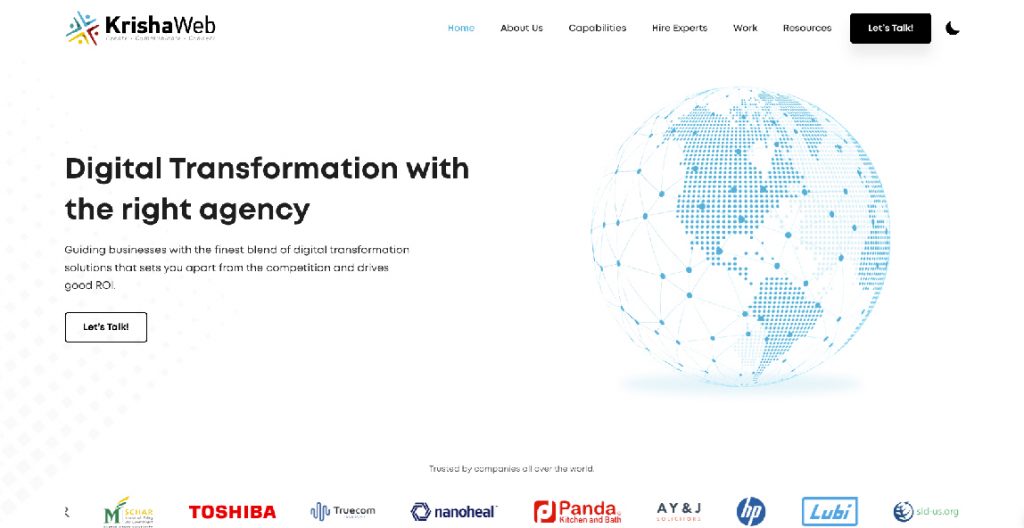 An award-winning digital transformation agency, famous for building engaging websites, it has a strong team of ReactJS developers. Fifteen years into the business, it has developed numerous successful web applications. With clients like Toshiba, Dell, HP, CUTIS Hospital, and more, it proves its calibre as a top technological partner. You can hire ReactJS developers at $50 – $99 per hour.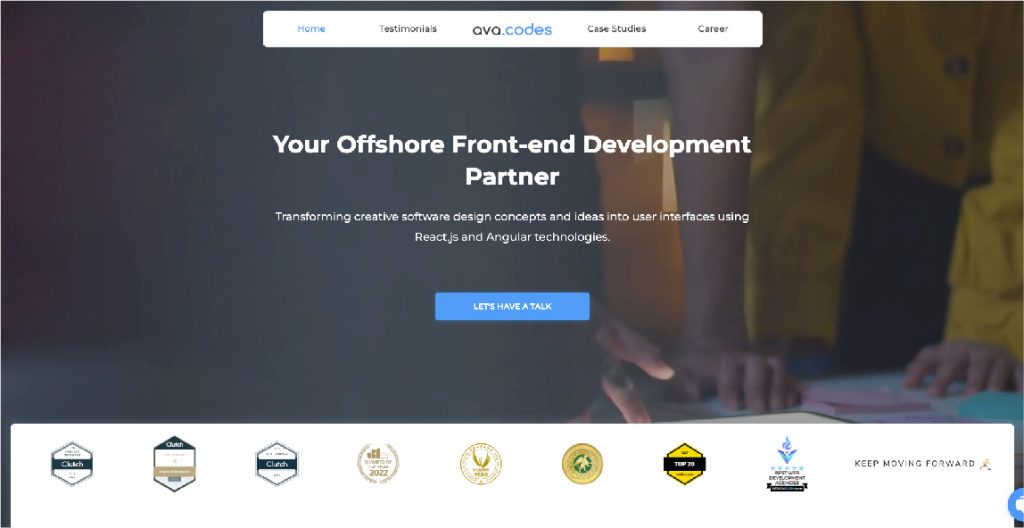 Winner of multiple awards, AVA.codes offers exceptional front-end development using ReactJS and Angular. Trusted by clients like Deloitte, Quik, Carmen, Shopify, etc. this company has completed 100+ ReactJS projects. It offers development, migration, support, and hire developer services. You can get its experts at $50-$99 per hour.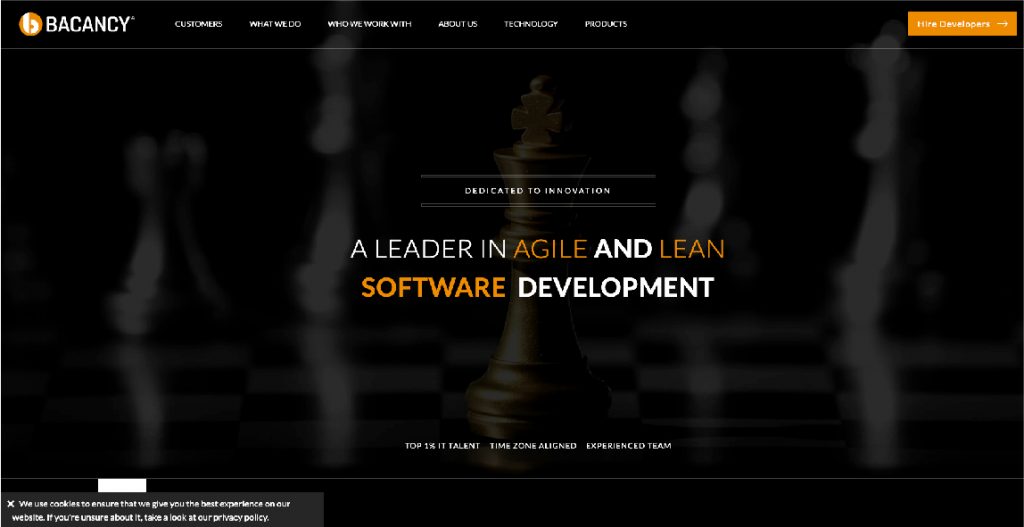 Highly skilled at front-end engineering, Bacancy Technology has a team of 80+ React full-stack developers. Famous for strategically executing a client's vision into real-time projects, the company offers all kinds of ReactJS services including migration, integration, development, etc. Mercedes, Disney, and Warner Brothers are some of its esteemed clients. If you want its team, they can be hired at $25 per hour.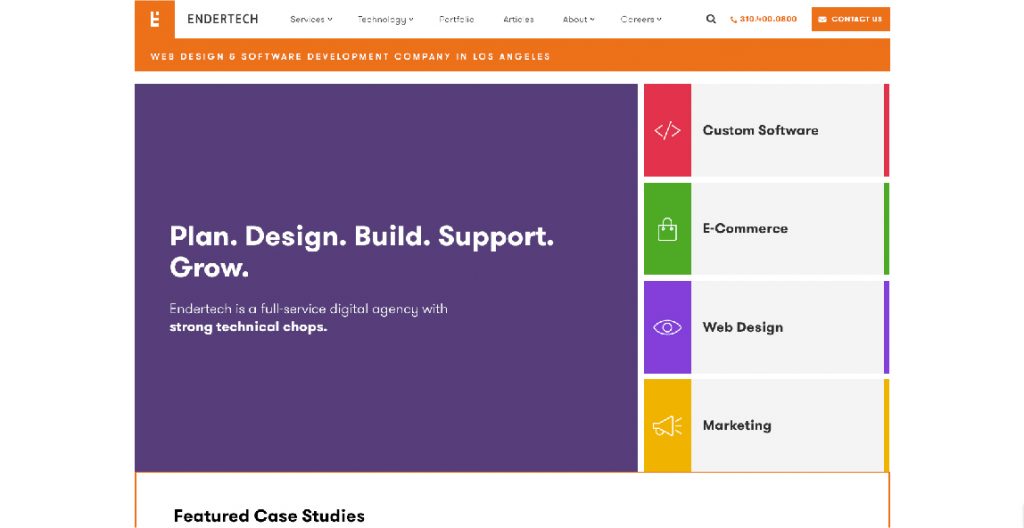 Multiple award winners, this company holds an award from Clutch for top React developers. It offers web design & development, eCommerce, and software development to its global clients. Whether it's about creating CRM, e-learning platforms, real-time analytics, eCommerce stores, or social media platforms, it moulds React to deliver the best solution. Hire its React developers at $100-$149 per hour.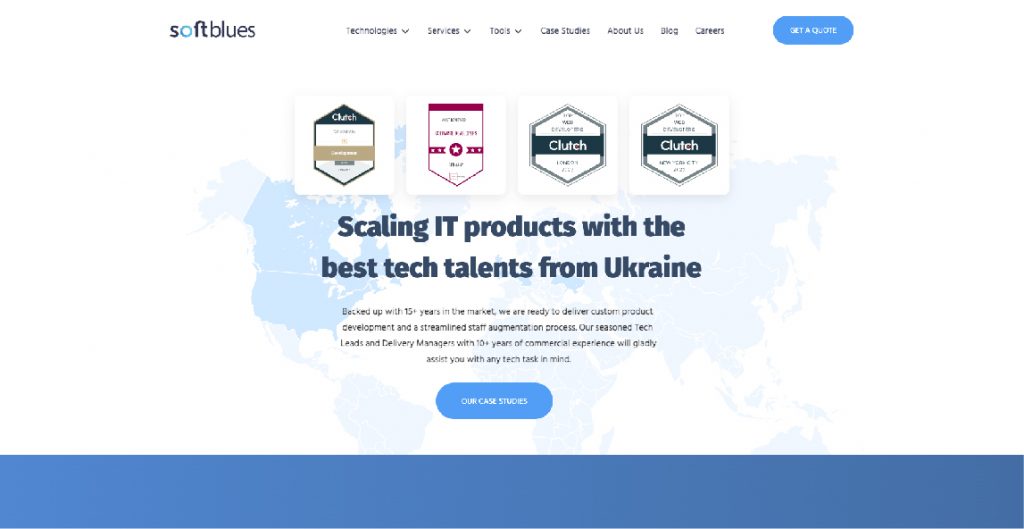 With multiple awards for ReactJS development, Softblues Solutions promises advanced-level ReactJS development services. 15 years into the business, the company has some of the best developers. Having earned recognition amongst the top 200 Linked influencers of 2023, this UK-based company has 700+ projects to its credit. Their ReactJS developers can be hired at $25-$49 per hour.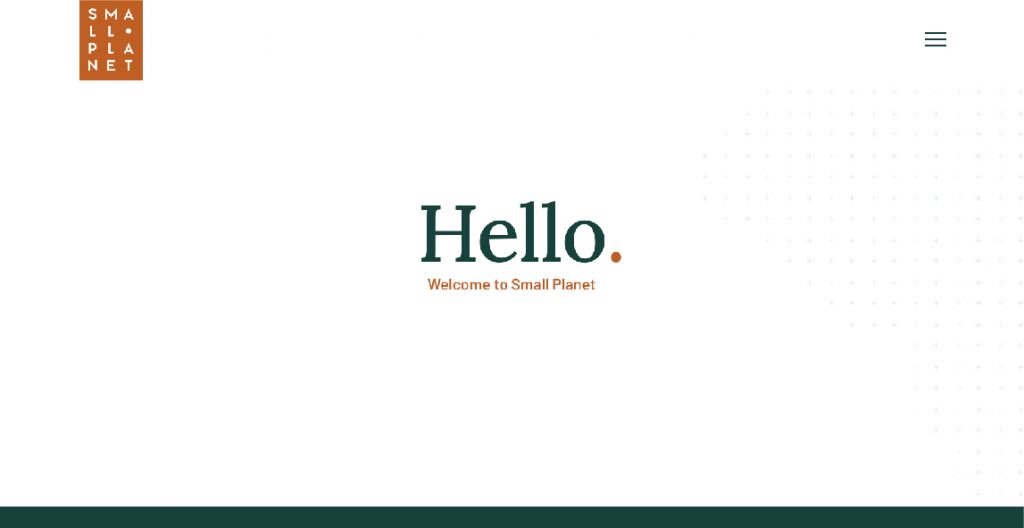 The New York-based company offers front-end, eCommerce, product optimization, web, and mobile development to its global customers. With clients based across ten countries and seventeen cities, this one has proved its mettle in software development. Thirteen years into the business and with fifty-plus awards, the agency is a popular name for custom technology tools. You can hire its React developers at $100-$149 per hour.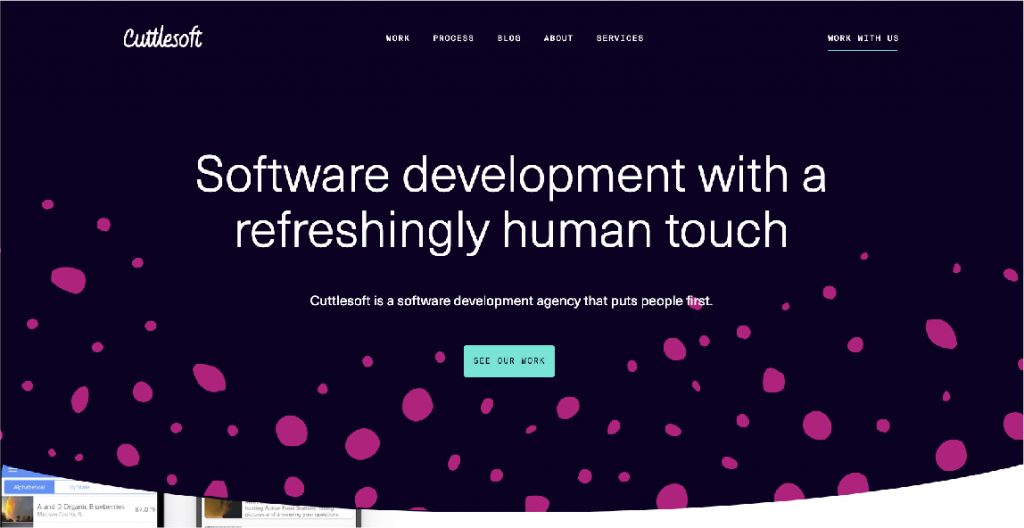 Cuttlesoft works on developing software for the web, iOS, Android, IoT, and Cloud. It designs and develops mobile applications, enterprise applications, and more. Acing the ReactJS development game, it offers end-to-end software solutions to esteemed clients like Good Karma, Bevy, Gusto, Streamlit, etc. You can hire its team and React resources at $150-$199 per hour.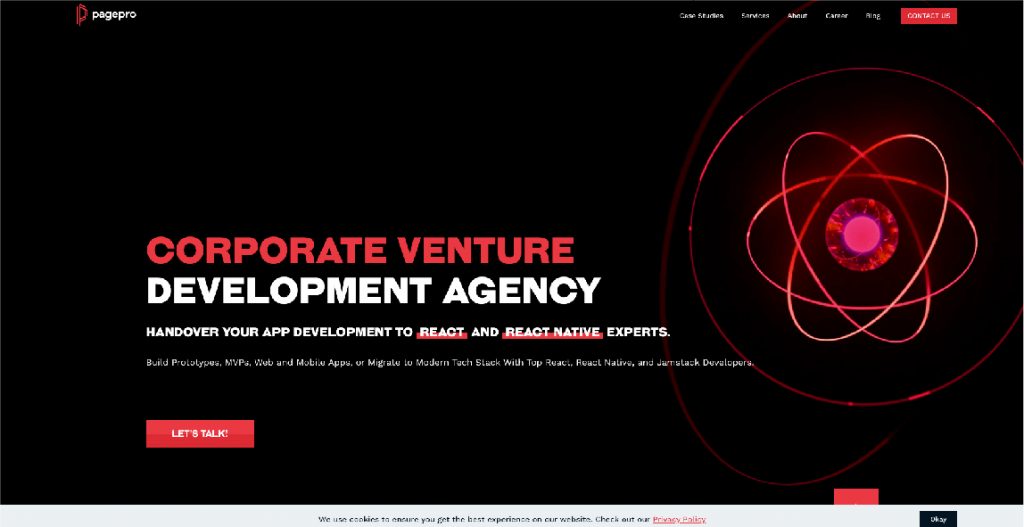 A ReactJS development agency based in the UK, this one is popular for making user-centric web applications. Twelve years into the business and 179 projects under their belt, this company offers expert ReactJS developers. With clients like Pfizer, Wonde, Admiral, and more, this company proves its competence. You can hire ReactJS developers at $50-$99 per hour.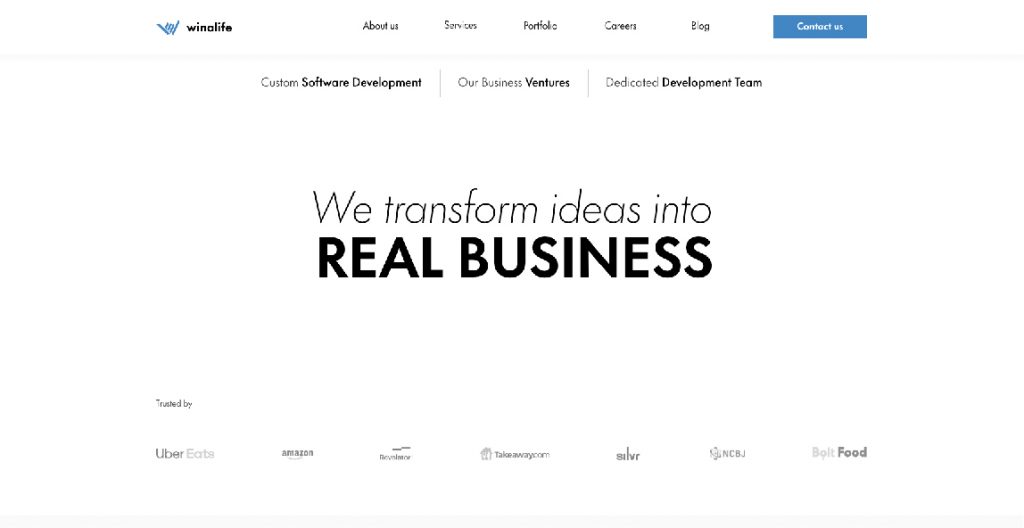 Awarded by GoodFirms and Clutch, Winalife offers web development, mobile app development, SaaS products, and more, as part of their services. It offers software development services to Startups, Entrepreneurs, and enterprises. The Poland-based company has created a niche for itself in serving React, React Query, React Native, and other React-based technologies. You can hire their experts at $25-$49 per hour.
Final Words
These are the top runners in ReactJS development services. You can check them out and choose the one that suits your requirements, timeline, approach, and budget. All the Best!!
Feel free to connect with KrishaWeb for ReactJS development services. We offer custom software development to our worldwide clients.
Give us a shoutout and we will connect back!