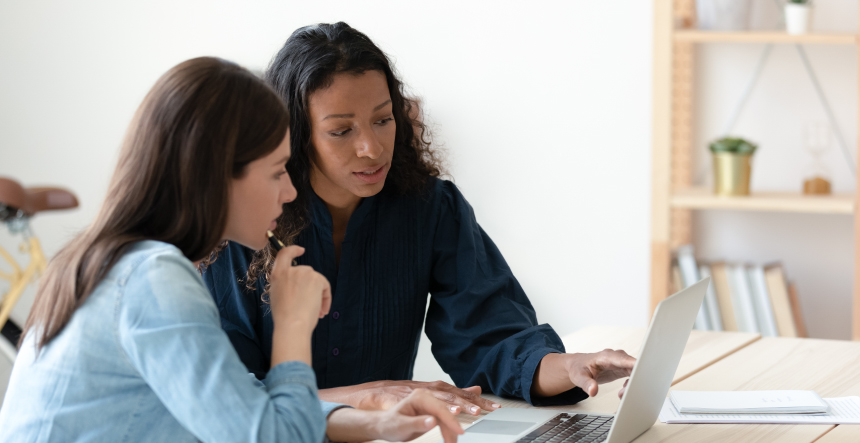 Choosing the right website development platform from many options is always a confusing and time-consuming process many people face nowadays. However, do take your mind off it as we already did the research work on that and aim to guide your wise technology selection on website development.
Any business or a person who has an interest in establishing an online presence must consider web design as one of the core aspects. Here we talk about the use of low-code and no-code platforms for creating elegant-looking web pages. Nowadays, creating a website is easy since one does not need to write even a single line of code when using a No-Code platform. There are also more specific ones that exist, such as Webflow and Framer, among others.
This article compares Webflow against Framer in identifying their pros and cons so that you can decide who suits your web design best. Knowing the distinctions between these two platforms is bound to save you lots of time, money, and frustrations in your future projects – whether you are a beginner or an expert designer. Now, let's explore which of these tools can elevate your web designing skill to another notch.
Brief about Webflow and Framer
Webflow is an integrated app for web design and development. It enables designers to generate responsive websites without writing a single line of code. This platform has a user-friendly visual interface to construct and design websites by simply dragging and dropping. Using Webflow, designers can generate personalized animations, interactions, and flexible layouts, which makes this tool extremely useful in designing appealing sites.
When it comes to Framer, is a tool for developing prototypes for interactive and high-fi websites or apps. This platform provides a code-based interface. It allows designers to create complex animations and interactions. It is also known for its ability to create realistic and interactive prototypes that closely resemble the final product.
Webflow vs. Framer: Features
Check out the features below of both tools to get clarity in making the right decision:
Design Interface
Webflow comes with a visual interface whereby it becomes easy for designers to develop sites through drag and drop. It contains many pre-designed elements and templates where the user can adjust them accordingly. However, the framer provides a code-based interface, which enables the creation of prototypes with JavaScript. This offers finer granularity of control over the intricate animations and interactions.
Responsive Design
This makes Webflow design considered a responsive design, enabling website creators to build pages that adjust to multiple screens or devices.t Its responsive breakpoints and fluid layouts allow for creating excellent designs that can fit into any display, whether desktop tablet or even handheld devices. Likewise, Framer supports responsive design, but it focuses more on building interactive prototypes than responsive sites.
Animation and Interactions
Webflow and Framer are both packed with state-of-the-art animation and interaction abilities. Webflow has an interface where designers can generate non-coded custom animations or interactions. Unlike frameworks, however, designers can construct intricate animations or interactions with the help of JavaScript. The software provides more control and creativity in developing complicated animation and transitions.
Collaboration
Webflow has a built-in system that enables several designers and programmers to function together, working on one assignment at once. Version control, comments, and shares make it easy to collaborate. However, the framer gives much emphasis on the specific workflows and rarely provides significant communication abilities across teams.
Webflow vs. Framer: Use Cases
1. Webflow Use Cases: Webflow has no code but makes it possible to build beautiful, responsive sites for any designer. It can provide such an opportunity to small business houses, freelancers, and agencies who wish to build their websites promptly and effectively.
2. Framer Use Cases: This type suits UX/UI designers, product designers, and design teams that need to develop real prototypes similar to final products. Another excellent tool that designers with coding skills can employ is frames to design complex animations and interactions in Javascript.
Additional Reads
Webflow vs. Framer: Learning/Technical Adoption
Many web design and development tools can be found in the market. Some of the more commonly used tools include Webflow and Framer. Each of these tools comes with distinctive characteristics suitable for different users. This article will evaluate the learning curve and technical adaptation for Webflow compared with Framer.
One such tool is called Webflow, and it's designed so that users can make responsive sites for free with almost no coding involved. The product offers a user-friendly environment where one can simply drag and drop components to develop their web pages. Webflow resorts to employing HTML, CSS, as well as JavaScript at the back end to come up with the coding for the websites.
Secondly, Frame, a prototype tool, is used as it provides users with interactive and animated designs. Framer combines coding with a visual interface to design and prototype UI. It is meant for experienced coders and designers.
Learning Curve
While Framer is steep in its learning curve, it is shallow for Webflow. Beginners find it very easy to utilize its user-friendly visual interface. The users do not need to possess any coding knowledge to understand concepts related to layouts, styling, and interaction. The tool comes with in-depth documentation as well as lots of video tutorials to facilitate learning.
But, Framer comes with a more complex learning curve owing to a programming-oriented approach. One must have a good understanding of HTML, CSS, and JavaScript. This can help them fully utilize the capabilities of Framer.
Technical Adoption
The reason why it is popular among web designers and developers is because there is no coding involved when using Webflow. It enables people to create mobile-friendly sites without much trouble, and its capabilities include a content management system, e-commerce, and more. Webflow provides a comprehensive service of providing hosts in addition to that of creating web pages.
However, the framer is better suited for designers or developers seeking to build sophisticated animated and interacting prototypes. The solution gives enhanced software for creating custom codes meant to help attain certain style results. Framer readily complements established design software such as Sketch and Figma, hence its appeal to designers who seek to infuse dynamic aspects into routine designs.
Webflow vs. Framer: Pricing
Pricing is a critical issue that needs to be taken into account when selecting any web design and development tool. How does the pricing model of Webflow compare against that of Framer?
For this reason, Webflow provides various price plans that are suitable for each unique user's need. The free plan gives users access to designing and posting simple websites. Webflow provides professional plans ranging from $12/month for more sophisticated e-commerce or content management system integration functions. The users pay more for additional features and resources.
Unlike farmers, it does not use licensing or subscription-based pricing models. It has a 14-day free trial period that one can try and discover its functionalities. Users have three plans to choose from after their one-month trial period, which includes monthly and yearly subscriptions. Individual users pay $15 per month, while teams and businesses pay $79 per month.
Webflow vs. Framer: Pros and Cons
Webflow Pros
1. Easy to use with a visual interface and drag-and-drop functionality.
2. No coding knowledge is required to build responsive websites.
3. Offers advanced features like CMS integration and e-commerce functionality.
4. Provides hosting services, eliminating the need for external hosting.
Webflow Cons
1. Limited customization options compared to coding from scratch.
2. Can be restrictive for users who want full control over the code.
3. Learning curve for more complex interactions and animations.
Framer Pros
1. Provides a powerful code editor for customizing designs and interactions.
2. Allows designers to create interactive prototypes with complex animations.
3. Integrates well with popular design tools like Sketch and Figma.
4. Offers more flexibility and control over the design process.
Framer Cons
1. Steeper learning curve due to its coding-centric approach.
3. Higher pricing compared to other web design tools.
Webflow vs. Framer: Customer Support
When it comes to choosing the right web design and development tool, customer support plays a crucial role. Both Webflow and Framer offer different levels of customer support to assist users in their journey. Let's have a detailed glance at to what extent these two are customer-oriented.
In this respect, the best options are provided by Webflow, which is famous for its intuitive visual design interface. It provides a complete library, which comprises videos, articles, and a discussion board that serves as a way for addressing user queries. Additionally, Webflow also provides email support, wherein they give people the opportunity to contact their support team whenever needed. It's normally fast regarding response time, and the support team is always professional and friendly.
However, farmers also offer customer care services over many platforms. Their website features a dedicated support page with a comprehensive FAQ section and troubleshooting documentation regarding the most frequent problems that the users encounter. Additionally, the framer provides email assistance whereby a user sends a question, which should be responded to promptly. It should be noted though, that Framer's customer service is more on technical issues than general questions and queries.
Webflow vs. Framer: User Reviews
There is nothing to compare between Framer & Webflow when it comes to user reviews. It is now appropriate to look at what people experience using these websites.
Many users have reviewed Webflow positively and described it as an easy and strong designing tool. Visual editors are appreciated by users as they can build attractive websites without necessarily knowing how to code. Again, exporting clean code also commands respect in the developer society since they can go the extra step of customizing their projects. On the other hand, some have raised concerns about the steepness of the learning curve among newbie web designers.
However, the framer is praised for its improved prototyping features as well as for its approach toward interaction design. It is highly appreciated because users are in total command of all aspects of the design process. The ability to create interactive prototypes with real data and animations has been praised by many. However, some users have mentioned that Framer can be intimidating for beginners, as it requires a basic understanding of coding concepts.
Final Thoughts
In conclusion, both Webflow and Framer offer unique features and cater to different needs in the web design and development industry. Regarding customer support, Webflow excels with its comprehensive knowledge base and responsive support team. On the other hand, Framer provides technical assistance and resources for users who are more comfortable with coding.
Whether you choose Webflow or Framer, both platforms have their strengths and can help you create exceptional websites and prototypes. It's important to consider your specific needs and goals when making a decision.
If you are ready to transform your online presence with Webflow. Just get in touch with KrishaWeb, a leading Webflow development agency for stunning, high-performing websites that captivate your audience.
Good luck!