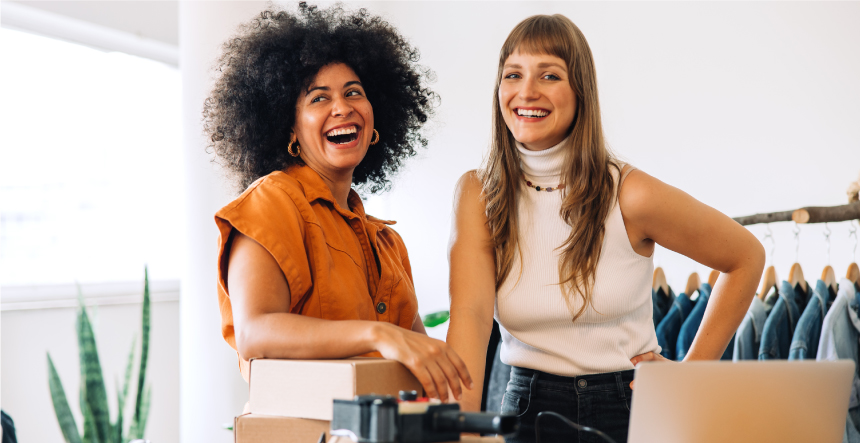 Are you thinking of building an online eCommerce store? This is because there are so many platforms that one can opt for, making it challenging to pick the most suitable option. But among different platforms used, WooCommerce seems unique among them all.
Today, all businesses will find WooCommerce as an ideal platform when it comes to engaging in online stores. It comes with a number of attributes and advantages that make it the most suitable for building as well as running a web-based retail outlet.
Still undecided on whether WooCommerce is good enough for your eCommerce website? Here are 12 reasons to showcase the benefits of WooCommerce for your eCommerce store. WooCommerce's ease of use and numerous customizations provide success for any business looking to get involved with Internet commerce. Okay, let's dig into why you should choose WooCommerce as an e-commerce platform.
What is WooCommerce?
WooCommerce is a popular and prominent platform known for helping businesses design and administer eCommerce sites. This platform comes with a friendly user interface infused with several selling tools, making it convenient for companies to sell products and services online. WooCommerce allows for the personalization of an online store, inventory management, payment processing, and order tracking, among others.
Why Use WooCommerce?

Seamless Integration
WordPress is the most popular CMS in the world, and WooCommerce makes use of this aspect as it easily synchronizes with it. The business firms integrate this into WordPress with plugins that are available in thousands and a host of themes.

Flexibility and Customization
Customization options offered by WooCommerce are much higher. Businesses find it easier to customize the look and functioning of their e-stores to correspond with their brands. Companies enjoy a wide selection of plugins and themes to choose from; thus, they can tailor make a website that will make their customers' shopping experience an exciting moment.
Cost-Effective Solution
This open-source platform is completely free and can be used for as long as you want. It is cheap because business owners do not incur extra upfront costs when they are starting their venture or are SMEs. Furthermore, businesses can select their preferred hosting provider to go along with the best option of web hosting solution for an eCommerce website.
Scalability
WooCommerce is quite scalable, and it caters to small and large size organizations. It does not matter whether you are a small startup or a large corporation—WooCommerce will meet its growing needs from day one of your eCommerce website launch. The feature adds unlimited products for inventory management and high traffic volume while maintaining a perfect performance in the process.
SEO-Friendly
The search engine optimization element of commerce. The tool is an essential component that allows companies to ensure that their online stores are optimized for better search rankings. Businesses can be found through customizable permalinks and some of the SEO plugins like the Yoast SEO WooCommerce plugin, for example.
12 Reasons to Choose WooCommerce
User-Friendly Interface
The interface of WooCommerce is friendly; thus, even those lacking in technical knowledge can conveniently establish and manage their online stores.

Flexibility
You can design a uniquely tailored store using WooCommerce. There are various available topics and widgets that you can use to construct a bespoke shopping environment on your website.

Seamless Integration
WooCommerce comes second after WordPress, which is the world's most used CMS. With this integration, you can exploit the strength of the Press platform and the unlimited number of capabilities it has.
Wide Range of Extensions
There are so many extensions available with WooCommerce, which will help you to improve your online store by adding new features and functionality. There exists a suitable extension for the advanced payment gateways, shipping options, and marketing tools as well.
Scalability
The scalability of Woocommerce makes it a perfect fit for growing business. Your business may be a small startup or an established giant enterprise. However, WooCommerce can manage the growing needs of your website.
Mobile-Friendly
Therefore, it is vital to have a mobile-friendly website for the current mobile generation. With WooCommerce, your online store will have great designs, will be responsive, and will be optimized for mobile usage by your mobile clients.
SEO-Friendly
Search engine optimization (SEO) is a key consideration in WooCommerce design. It provides different SEO options and plug-ins whose objective is to enhance the site ranking and increase incoming organic traffic to your virtual shop.
Secure and Trustworthy
WooCommerce places emphasis on the safety aspects of its trading portal, thereby creating a safe environment for people to buy their goods through it. The software can support a secure payment gateway, and it adheres to industry standards regarding security policies to assure you that every detail of your customer's private data is well taken care of.
Analytics and Reporting
Analytics and reporting tools of eCommerce enable you to measure the performance of your website. Such information is a great indicator of how your clients behave and helps you in making smart decisions regarding the optimization of e-commerce stores.
Multilingual and Multi-currency Support
In terms of the global option, it is multi-lingual and multi-currency supported. This allows you to easily localize your website to other languages, accept payments in different currencies, and enlarge your audience.
Community Support
WooCommerce has an ever-growing large community of developers, designers, and users willing to assist and offer guidance at any moment. There are forums, tutorials, and documentation available as resources where you can easily resolve any problems and improve your e-commerce site.
Affordable
WooCommerce generally costs way less than many of these eCommerce alternatives, especially since they are usually prepackaged with hosting solutions. It is a platform that is free and open source.
Final Thoughts
All these aspects show how WooCommerce is an ideal selection for anyone seeking to establish a profitable online store. This platform has become the best choice for businesses all around, and most importantly, all the sectors are being served to perfection. The developers prefer it because it is easy to use and also scalable as well. Companies of all sizes can consider this option and gain significantly from it. So, if you are thinking about why use WooCommerce, then these reasons above can help you with all the answers. Make your move now and avail yourself of all the benefits of using WooCommerce!