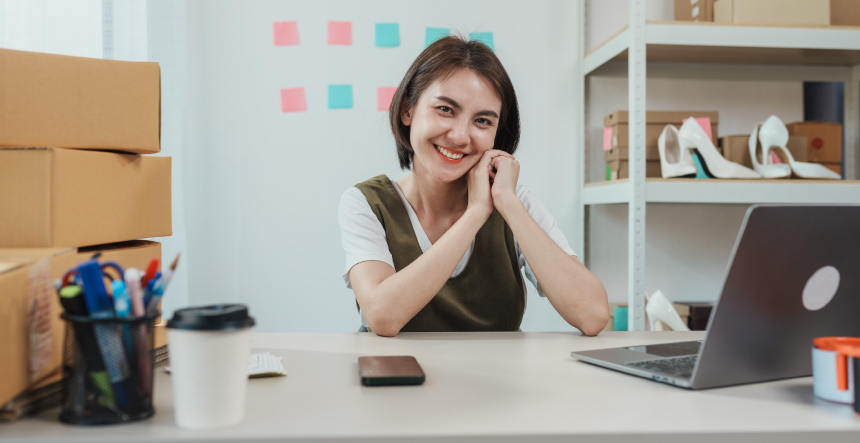 WooCommerce has become one of the favourite e-commerce plugins for WordPress websites. Nevertheless, any business decision has to involve financial concerns, too. However, when it comes to WooCommerce's pricing, it might end up being a little more complicated than that since it has many pricing solutions with extra fees.
This comprehensive guide focuses on how much WooCommerce costs. We will look at the initial costs associated with the setup, then onto the maintenance and extension of the site.
Let's get started to help you have complete clarity regarding the same.
WooCommerce Setup Costs
Hosting and Domain Fees
You need a domain name and a web host to start your business with WooCommerce. However, a domain name is usually not expensive – about 10-15 dollars a year, unless you decide to register it with some expensive "domain registrar". The charges for hosting can go from $3 per month for a shared type of service and up to $100 per month for a fully dedicated one. The choice of an effective hosting provider with quality customer assistance is essential for such an undertaking because this aspect has a tremendous influence on the performance of your store.
WooCommerce Store Management Cost
The management of an online store entails continuous monitoring and updating. There is a cost to managing and maintaining a WooCommerce store, even though it is free. For example, this refers to the regular activities of website update, upkeep, and backup, and its complexity is dependent on the owner's level of technical expertise. You might require help from WooCommerce professionals as well here if you are not able to get the desired result. The price of managing your store could range from several hundred dollars to thousands of dollars annually.
WooCommerce Themes Cost
One of the nice features of WooCommerce is the ability to change and create the feeling of your web store through themes. You can download premium or free themes at $0-$100++. However, free themes may sometimes do if you are low in terms of financial resources, while others opt for premium themes that give extra features like higher customizations. Another consideration is that if you decide on a top-notch theme, you might be required to renew your license yearly to enjoy upgrades and technical assistance.
WooCommerce Extensions Cost
The wide variety of extensions of WooCommerce can enhance the functionality of any online store. Some of these extensions are used to enhance functionality with add-ons like payment gateways, shipping, or marketing, among others. Prices for the extension differ a lot – they may cost nothing or up to hundreds of dollars. Ensure that what you want to add to the store complements and is within what you can afford or pay for.
WooCommerce Plugins Cost
WooCommece is one of the leading open-source platforms for e-commerce, and it comes with a significant plugin library that is designed to enhance the functionality of the store. Some of these plugins, however, require payment. The prices of the plugins depend on their complexity as well as the features that are offered in the plugins. Some plugins will be charged once, while others will be either monthly or yearly subscribed. Before buying, it is important to scrutinize all aspects, such as the price and functionality of every plugin, to match your business objectives regarding money allocated for that task.
WooCommerce Security Cost
Running an online store involves the issue of security. WooCommerce offers several security options to safeguard both your business and client information. Although WooCommerce offers some minimal security, such as secure payment gateways and SSL certification, they can be easily compromised. Such services may include top-quality security plug-ins, routine security checks, as well as website backup services. The cost of such security measures will be determined by how much protection you need, as well as any other tools or services that you may select.
Cost of Running the WooCommerce Store [Communications, SEO, and Security]
However, it is important to note that running an online store also includes expenditure costs after the initial set-up. Some examples of this cost would be communication costs like email marketing tools or customer support platforms, SEO costs to enhance product visibility in search engine results and security costs for keeping the website safe and secure customer information. The costs that relate to this area are usually variable based on what one needs, as well as some tool or service is chosen with to achieve desired bandwidth. However, the store needs to have a budget set aside for its maintenance to run smoothly.
WooCommerce Developer Cost
Although WooCommerce has an easy-to-use interface that gives you the flexibility of setting up and managing the store without having much technical knowledge, in case you want to do certain complex customizations or address any problems, you will need to hire a WooCommerce Developer. Hiring fees for WooCommerce developers depend on the developer's skills, locality, and project volume. Therefore, one should do detailed research and compare the rates of developers to confirm that they are offering you value for money.
Customize Your Store with the Associated Budget
WooCommerce also happens to be advantageous since it enables one to personalize their shopping store depending on the specifics of their brands as well as their businesses. Nevertheless, customization has its price attached to it. Customizations like creating a custom theme, tailor-made product pages, and integration of 3rd party services are all going to add to the total cost. You need to be very careful about choosing what kind of customization options your shop requires. Also, make sure that it fits your brand so that your customers can recognize your shop.
Final Thoughts
So, all these aspects show how WooCommerce is a flexible and customizable platform for businesses to create and manage their online stores. It's important to consider the costs involved before embarking on your WooCommerce journey. From plugin costs to security expenses, ongoing running costs, developer fees, and customization budgets, understanding and budgeting for these expenses will help you make informed decisions and ensure the success of your WooCommerce store. By carefully evaluating your needs and aligning them with your budget, you can create a cost-effective and efficient online store that drives growth and profitability.
If you are an eCommerce store owner wishing to create new store or migrate from other eCommerce platform to WooCommerce, KrishaWeb can be one stop solution for all your technical as well as business consulting needs. Just reach out to us and our WooCommerce Expert will be get back to you very soon!