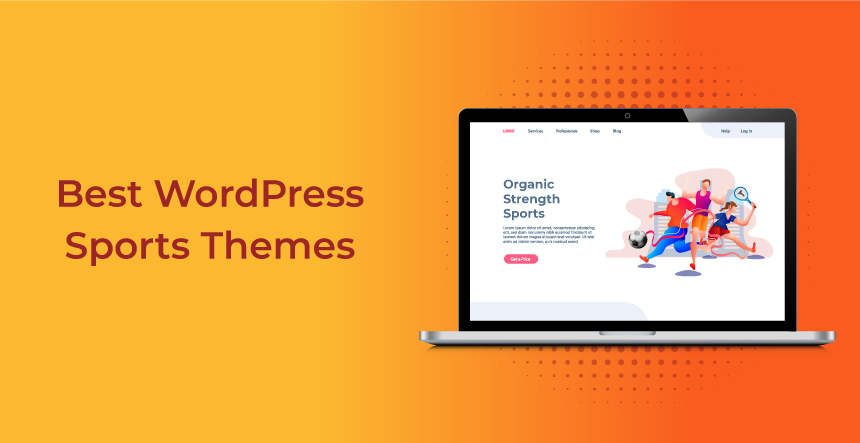 You are a sports enthusiast and desire to build a website to share that passion? Do you seek to regularly update the website with the latest sports news, events and matches but struggle to do so? What is hindering your plan, is it time or the plethora of WordPress Sports Theme available which overwhelms you?
To help you achieve your goal, here is a list of the top 15 free WordPress Sports Themes to select from. Let us explore!
15 Best Examples of Sports Themes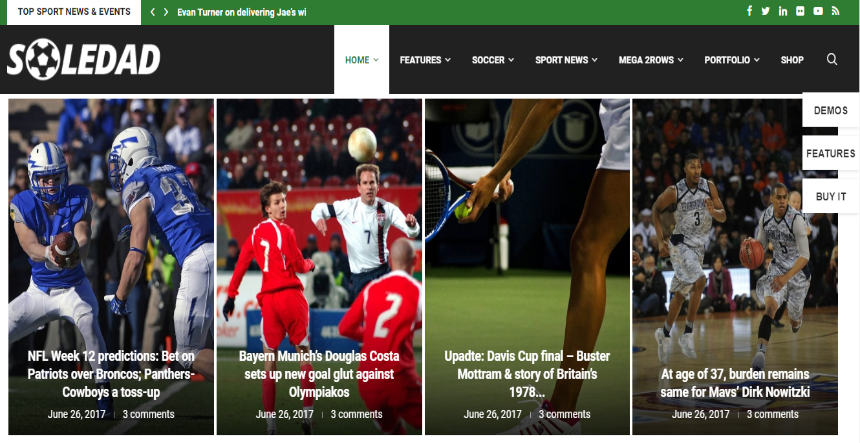 A multipurpose WordPress theme that features news, stories and score updates, Soledad offers 220+ pre-built Sport demo site templates that can be modified to build 6,000 homepage designs. Additionally, it includes 35 pre-built slider styles, 1000 customizations, and a mega menu builder. Its theme is compatible with several WordPress plugins such as WPBakery, Elementor, and WPML.
If blog style layout is what you prefer, then Soledad is the best choice for you!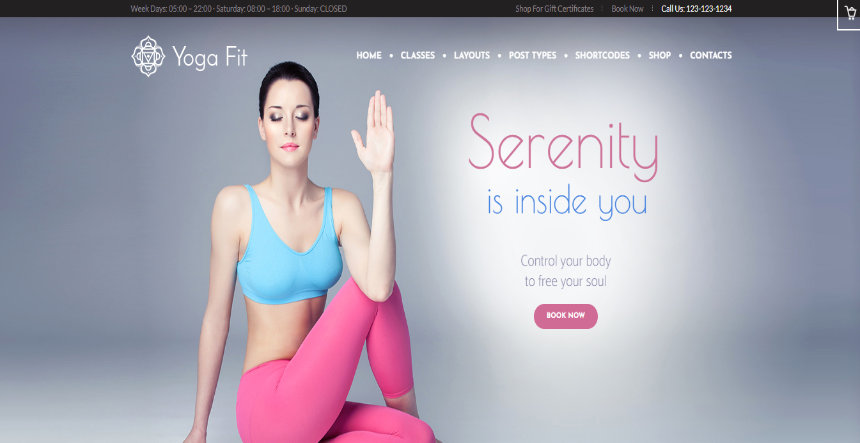 Are you a yoga instructor seeking to create a visually attractive website with easy navigation and a hassle-free shopping experience for your audience?
Yoga Fit is a high-resolution, vibrant, and responsive WordPress sports theme that contains an events calendar and timetable functionality which generates an exceptional user experience. Further, it is compatible with WooCommerce, hence selling sports merchandise becomes easy.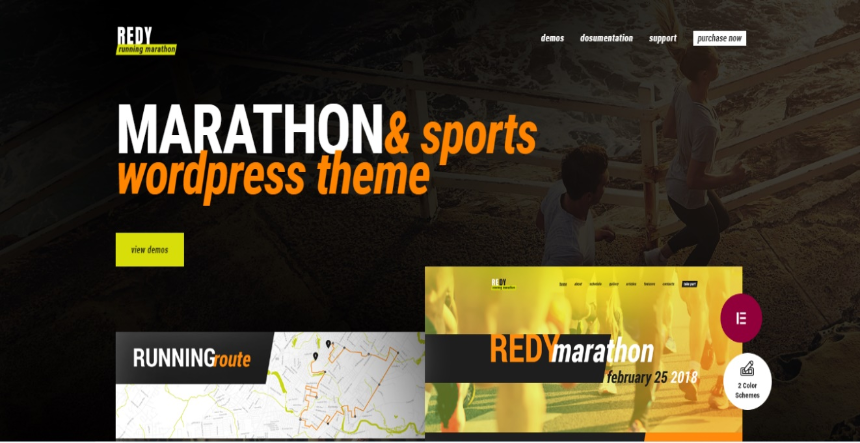 Want to introduce yourself to the world? With its bold, dynamic, and vibrant layout, Redy enables you to showcase your personality. This crisp, flexible, and stylish theme are perfect for promoting sports organizations, a healthy lifestyle, fitness coaches, or athletes.
Its drag-and-drop feature and fully customizable 750+ design options allow you to create a unique and attractive website without coding experience due to the Elementor page builder.
Optimized for mobile devices, this highly responsive theme supports the Revolution Slider plugin that allows you to create swipe effects for your images. Further, it enables you to integrate functionalities such as MailChimp, Google Maps, and appointment bookings to assist with sports events and schedules.
Seeking a modern design, action-centred layout, and responsive website? Redy is the optimal solution for you!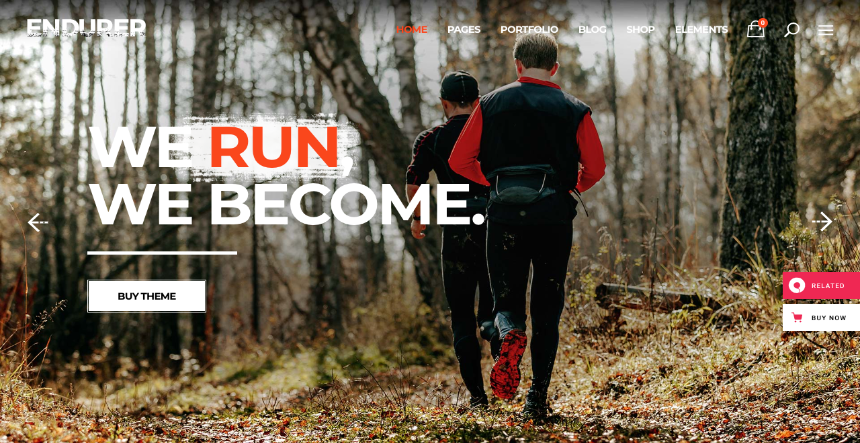 Designed for sports clubs, it is a simple WordPress Sports Theme that allows you to register members, announce upcoming events and share sports news. This responsive theme supports customizable Google Maps, 3 homepage layouts, and parallax sections.
Other features supported by this WordPress plugin include event showcasing, portfolio slider, pre-designed inner web pages, gallery portfolio single layout and shop and blog templates.
Your focus is on a specific sport or league? Sports Club excels at catapulting your league's information into the spotlight.
With chunky Google fonts, a vibrant and colourful user interface, and two slider plugins (Revolution Slider & Layer Slider), you can create a unique and compelling website that demands instant attention from your audience. Furthermore, it is among the very few WordPress themes that offer parallax scrolling background images, which offers an immersive browsing experience due to a 3D effect. This sense of depth is created from a slow-moving background against the foreground.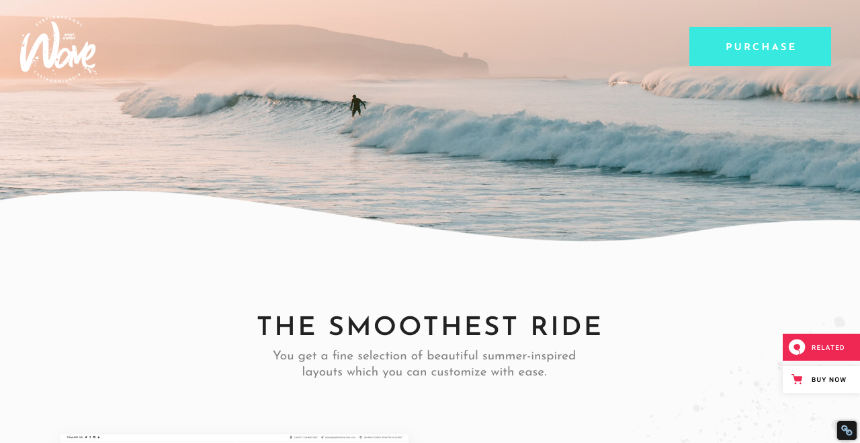 You are water sports enthusiast and want to promote your company, brand, or self? Allow Wave Ride to help you create a website that shares information and sells equipment, all under a single roof!
With the Slider Revolution plugin and premium WP Bakery Page Builder, you can create a professional website that supports events timetables, coaching schedules, appointment booking, eCommerce, and blogging. Thus, you can quickly launch your water sports business or hobby, and start monetizing it.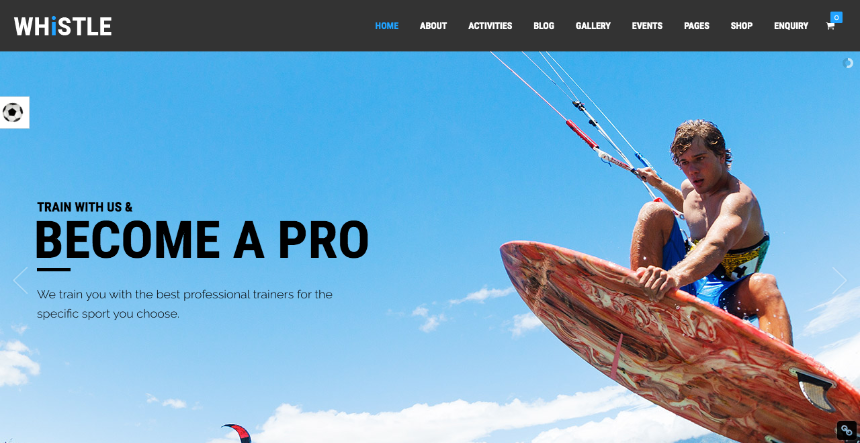 Want to manage your sports team online and build a WooCommerce shop? WordPress sports feature-rich Whistle encourages you to do that! By selecting from a full-width and boxed layout, colourful design schemes, and two different background patterns which are cross-browser compatible, you can easily showcase and manage events online.
This WordPress Sports Theme offers features like PayPal integration, a masonry gallery with filters, course carousels, inquiry forms and a full-width team with carousels to offer an enhanced browsing and shopping experience.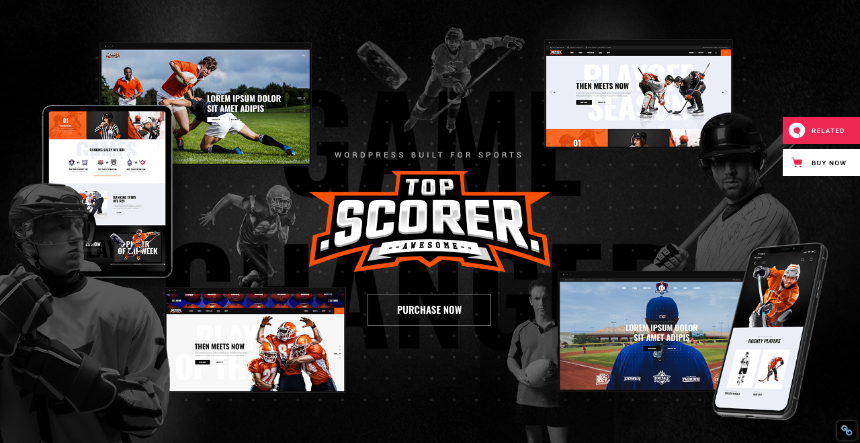 Top Scorer with its pre-deigned templates for inner webpages, headers and footer widget areas, and powerful admin interface enables you to create an SEO-friendly and WPML-ready layout that helps you promote any sport, team, or merchandise.
This WooCommerce-ready website has more features to offer such as a short code for the Events list, Player details Client list, and Pricing table.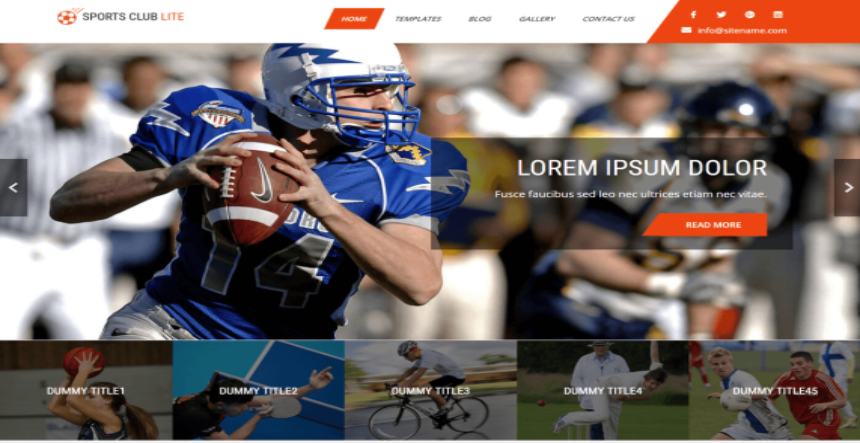 With its youthful, dynamic, and responsive user interface, Sports Club Lite is a perfect modern WordPress Sports Theme.
It offers a highly flexible platform that enables you to build professional websites on different sports genres such as hockey, rugby, baseball, tennis, basketball, volleyball, and ball kicks.
With several valuable features such as multiple header styles and page templates, high-quality images, parallax effects, and multiple layouts, you can easily create and customize the website to inspire your audience to participate in sports.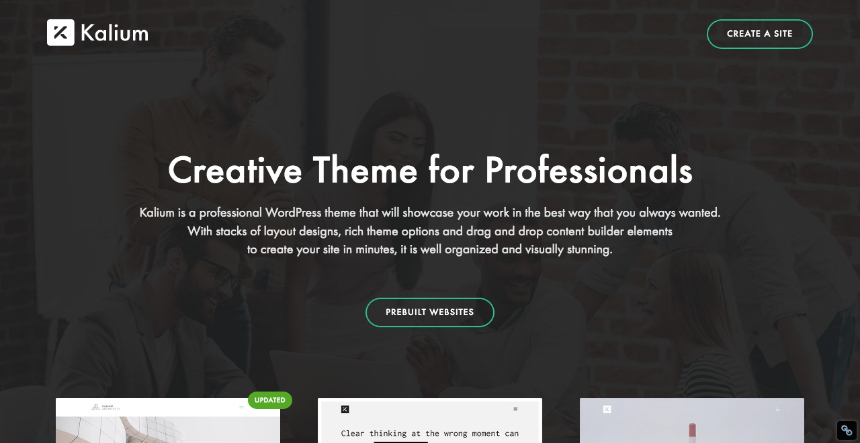 Packed with comprehensive templates and a demo website (WPBakery page builder) designed for blogging, shopping, and portfolio management, Kalium is a lightweight, creative, and flexible WordPress theme for sports professionals. With its effortless customization and branding features such as AJAX-powered categories, custom menus, WooCommerce and dynamic LayerSlider, this theme is popular among sports blogs and sports magazines.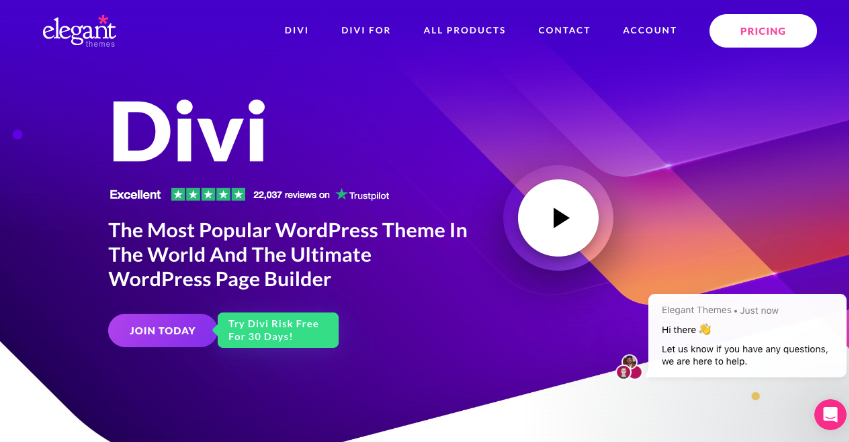 Divi with its drag-and-drop feature allows you to build a customized website or a page for a fitness facility, yoga center, sports team, gymnasium, CrossFit, or any other sports activity. You can either select from their pre-designed templates or use the custom version to create a unique website.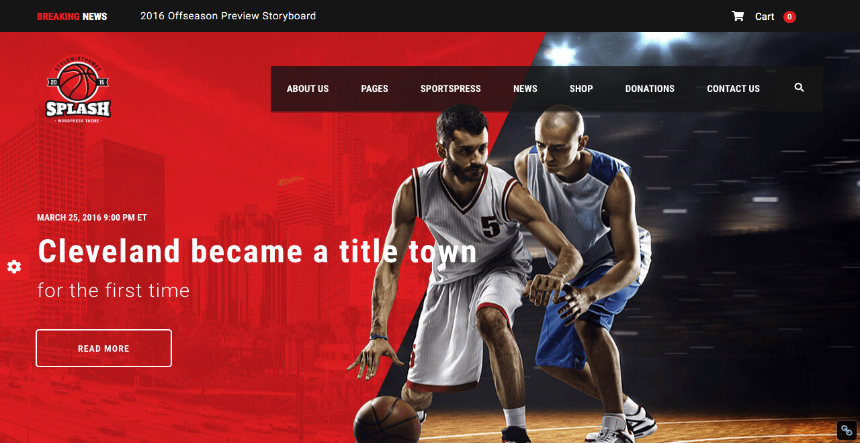 Supported by WP Live Customizer, advanced video and audio embedding capabilities, and an automated update feature on player and team statistics, league standings, and scores, Splash helps to build a website that is quick to respond in terms of performance.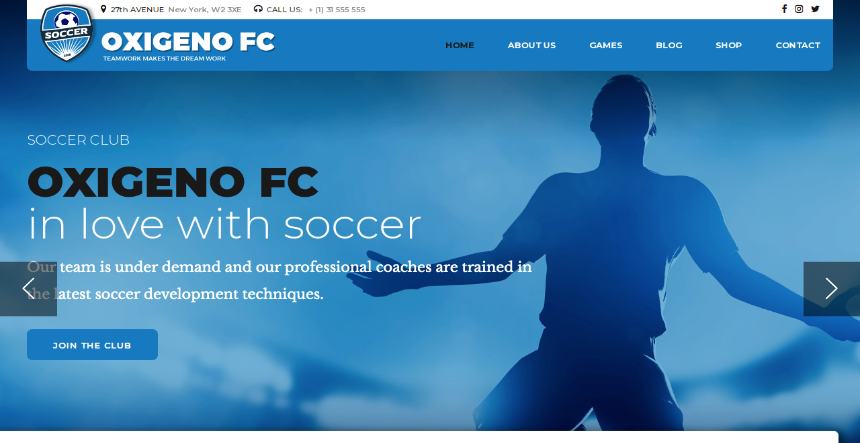 This widget-ready and high-resolution WordPress Sports Theme is envisaged for teams, clubs, and leagues. Its colourful and highly responsive user interface, seamless and fast navigation and WooCommerce capability offer an immersive user experience.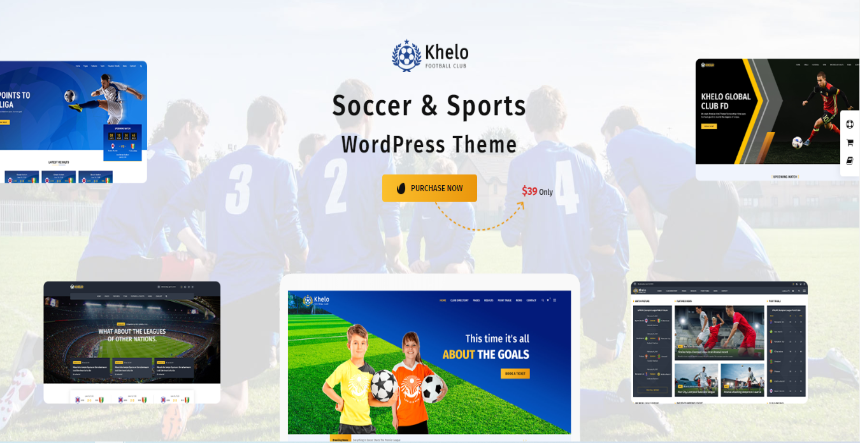 For soccer aficionados, an action-packed website that showcases upcoming matches, game results, and players' profiles are highly important. Only an out-of-the-box solution will help you achieve your goal, and Khelo can do just that!
With four home page layouts and a comprehensive internal section, Khelo provides web designs that allow you to display a large amount of soccer data seamlessly. With a sleek design and a simple and easy user interface, it is a blessing for all the upcoming soccer clubs that must appear professional.
Since soccer is a globally played game, hence the Translation technology works here and renders the chance for the audience to browse the website in their native language. Further, this theme supports match highlights video templates, breaking news scroll widgets, and point tables to adapt to the unique style and functionality of the club, league, or players, while for audiences it is a marvellous browsing experience.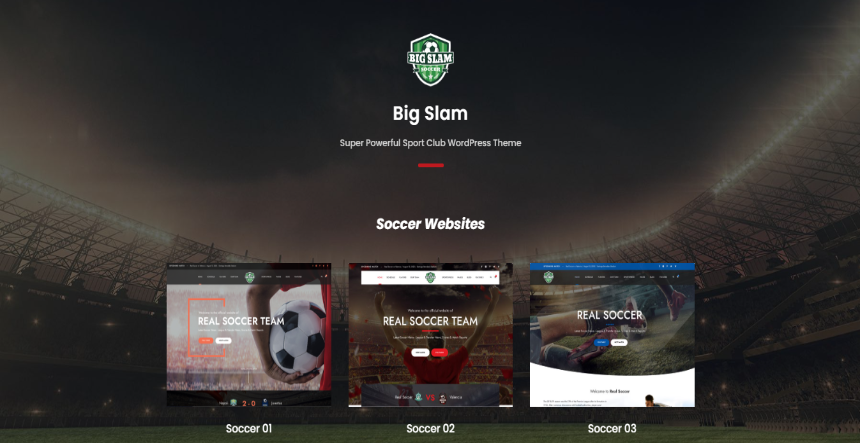 Seek to build a website that spills adventure and thrill, while making your brand image stronger? Use Big Slam! It allows you to build a website filled with excitement that compels your audience to take a desired action. Although focused on basketball, this theme is good for any other sports, too.
It offers the freedom to create custom event pages, and dedicated pages for games, individual players, and teams, this feature helps you to showcase key and new talent to your audience. It also supports some key plugins to expand its functionality such as automated standings, player rankings, and game results. Further, the effortless drag-and-drop editor GoodLayers page builder allows you to create the website without coding experience and allows you to customize navigation styles, headers, skin colours and, sidebars.
Final Words
With these top 15 free WordPress Sports Themes, you can create a compelling website to introduce and promote your team, self, or league to your global audience, easily. However, if you seek dedicated experts to design the sports-themed website, we can help you.