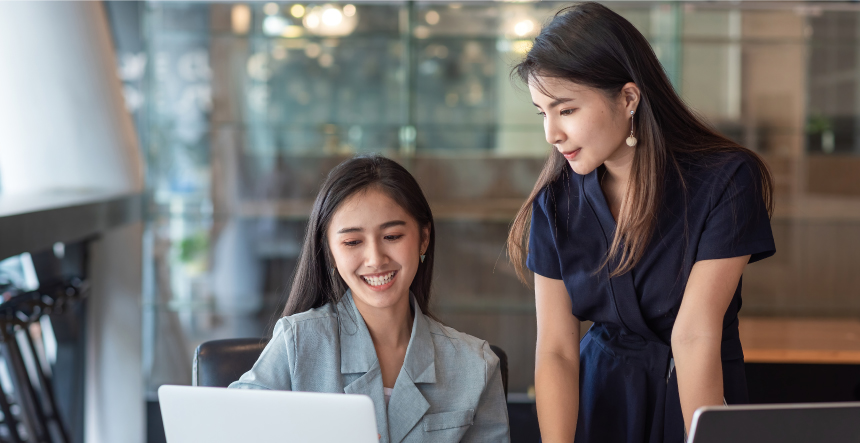 WordPress is an incredibly popular content management system used by millions of websites worldwide, providing features and customization options suitable for bloggers, businesses, and individuals alike. WordPress VIP provides enhanced enterprise-level experience for high-traffic and high-profile sites alike.
If you are unable to decide which way to go in terms of choosing WordPress or WordPress VIP, then it is important to dig in deep. Both the options come with similarities but, there are several differences that can help you out in making your decision right. In this post, we will explore those key distinctions further here in this article and compare the features, benefits, and considerations of both options so you can make an informed decision! Whether you are already an established WordPress user looking for upgrades or seeking your first platform, this comparison will assist with making an educated choice.
What Is WordPress.org?
WordPress.org is an open-source version of WordPress that enables users to download and install it onto their own web hosting servers for full control over the design and customization of themes and plugins to suit individual tastes in design. Being self-hosted also means selecting their hosting provider carefully as well as managing security and performance accordingly.
What is WordPress.com?
When it comes to WordPress.com, it is an accessible hosted version of WordPress. It is known to cater for beginners in the world of website creation. Users can sign up for a free account and start building their site right away – WordPress will take care of hosting, security, and maintenance so users can focus solely on producing content! However, free versions do have certain restrictions, such as limited storage space available, and inability to install custom themes/plugins, and the presence of advertisements from WordPress itself; in order to unlock additional features or remove restrictions altogether, paid plans may be beneficial – such as paid plans offered by WordPresscom itself.
Introduction to WordPress VIP
WordPress VIP, also referred to as WordPress.com VIP by Automattic (the company behind WordPress.com), is an enterprise-level managed hosting solution created for websites with high traffic or enterprise publishers that need a scalable, secure, and reliable platform – and requires more advanced features and services beyond what is provided through traditional platforms such as WordPress org or WordPress com. It was first offered as part of Automattic's WordPress.org product suite back in 2013.
WordPress vs. WordPress VIP: 5 Major Differences
Host and Infrastructure Provider
One of the key differences between WordPress and WordPress VIP lies in their hosting and infrastructure arrangements. While WordPress offers self-hosted solutions, WordPress VIP's managed hosting service takes care of hosting and infrastructure management for optimal performance, security, and scalability.
Support and Maintenance
With WordPress, users are responsible for their own support and maintenance; updating core software, themes, and plugins, as well as troubleshooting any issues they encounter, is up to them alone. On the other hand, WordPress VIP provides dedicated support services; its team handles updates, security backups, technical support as well and user collaboration in an effort to get users focusing on content creation or business operations instead of keeping up with technical support services themselves.
Customizability and Adaptability
WordPress is well known for its flexibility and customization features, giving users access to thousands of themes and plugins to craft a website tailored specifically for themselves. WordPress VIP, however, has tighter guidelines and restrictions in order to maintain high levels of security and performance on VIP sites; while users still have some freedom in customizing, their actions must follow guidelines set by the WordPress VIP team.
Scalability and Performance
WordPress VIP was specifically developed to cater to high-traffic websites with more frequent pageviews per day without sacrificing speed or reliability, making it the perfect solution for large enterprises that rely heavily on optimal performance from their website hosting provider. These VIP sites feature robust infrastructures capable of handling millions of pageviews per day without slowing performance, making WordPress VIP an excellent solution for enterprises requiring optimal website performance.
Cost
Cost is another key distinction between WordPress and WordPress VIP hosting packages. WordPress provides an open-source platform, free to users; however, users need to pay for hosting, themes, plugins, and any additional services they require, if any are paid for separately. In comparison, WordPress VIP is a premium service that often has higher price tags depending on factors like support levels needed, customization needs, or traffic volume requirements – typically making regular WordPress hosting much cheaper by comparison!
Note*: Enterprise WordPress packages are priced based on various factors and start at US$25,000 per year for VIP plans.
Famous Brands Using WordPress and WordPress VIP
TechCrunch
One renowned technology news website to use WordPress VIP is TechCrunch, with millions of monthly visitors depending on its scalability and performance to manage high visitor volumes and provide seamless user experiences.
Spotify
Popular music streaming platform Spotify relies on WordPress VIP as its web management solution of choice to effectively manage millions of user content and manage its site presence online. WordPress VIP provides this necessary infrastructure and support.
The New Yorker
WordPress VIP provides The New Yorker magazine, widely recognized for its journalism, commentary, and cultural coverage, with the secure platform it needs for online publishing needs. WordPress VIP delivers all the necessary features as well as comprehensive support necessary for publishing their content to global audiences worldwide.
CNN
As one of the premier news networks, CNN utilizes WordPress VIP as its online news platform. Millions of visitors accessing their site daily require something with enough performance and scalability for real-time news delivery – something WordPress VIP fulfils perfectly.
Time Inc
As one of the leading media companies, Time Inc. uses WordPress VIP for many publications, including Time, Sports Illustrated, and People magazines. Considering their vast audience and various kinds of content published over multiple websites, WordPress VIP provides them with all of the tools and support to manage multiple publications with ease.
Final Thoughts: WordPress vs. WordPress VIP
Both WordPress and WordPress VIP offer distinct strengths to meet individual website owner requirements and needs. Regular WordPress is a flexible, customizable platform suitable for most website owners, while WordPress VIP's enhanced performance, security, and support services are tailored specifically for large enterprises and high-traffic websites. Based on your requirements and budget constraints, you can select which platform aligns best with your goals and objectives – regular or VIP both offer powerful tools and features designed to build and manage an effective online presence.