What is Inbound Marketing?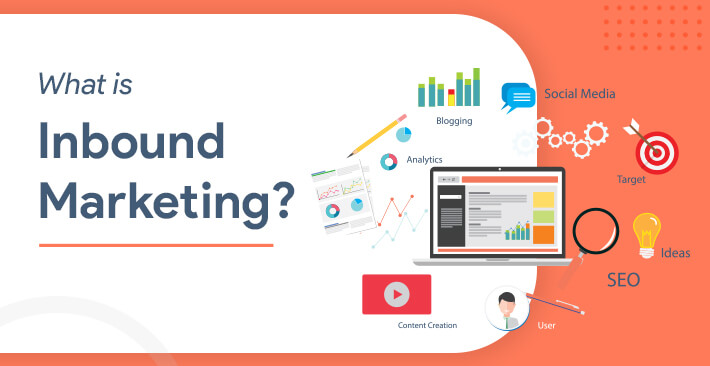 People, turn skeptical of sales pitches coming from people that they do not trust and do not know. Inbound marketing builds trust and makes it a prerequisite for sales. This approach focuses on attracting customers with relevant, useful, and interactive content. It uses non-interruptive channels like social media, search engines, and blogs to build credibility, and trust, and attract prospects.
Inbound Pro Tip:
Inbound is a method of attracting, engaging, and delighting people to grow a business that provides value and builds TRUST.

Inbound Marketing is…
a better way to market,
a better way to sell, and
a better way to serve your customers.
Why Do You Need Inbound Marketing?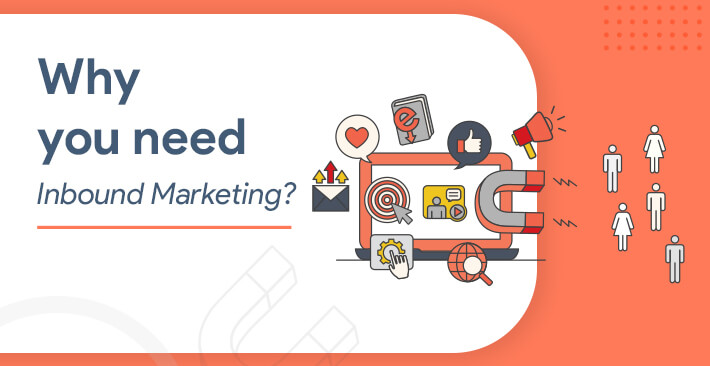 Today there is rapid acceleration in information creation at a rate of 2.5 quintillion data bytes daily so much so that, 90% of data today came about in the last 2 years alone. Modern buyers are powerful because they can get instant information from the web such as detailed reviews, product specifications, and pricing. Anything they want to know about services and goods is available with just some flicks of the thumb.
Inbound marketing gives businesses the power to give consumers or searchers just the answers they need. This helps to build authority, reputation, and trust.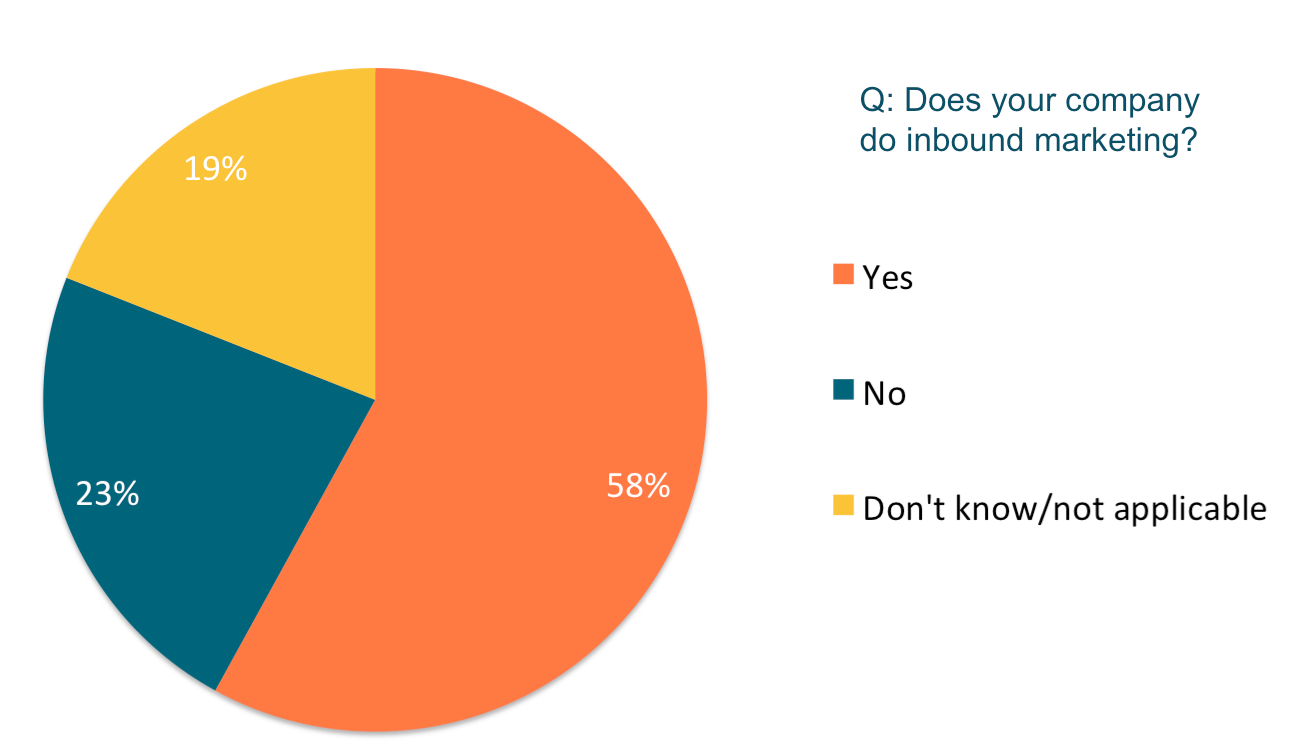 Source: Hubspot
Does Inbound Marketing Work?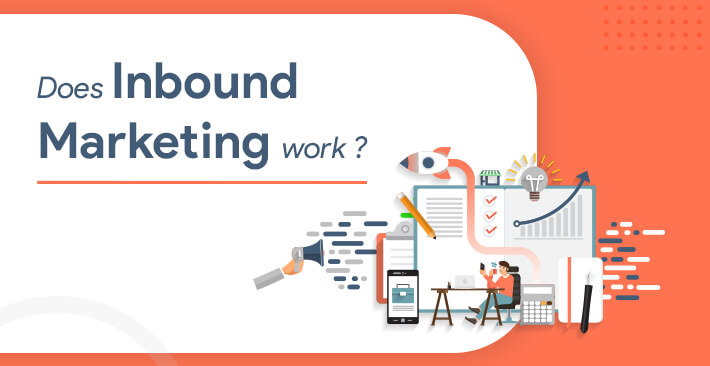 A comprehensive survey on consumers and marketers conducted by HubSpot led to some interesting findings.
94% of the links search users click on are organic, not paid. (eConsultancy)
Companies that increase blogging from 3-5x/month to 6-8x/month almost double their leads. (HubSpot)
Social media has a 100% higher lead-to-close rate than outbound marketing. (HubSpot)
Companies see a 55% increase in leads from increasing landing pages from 10 to 15. (HubSpot)
Companies that excel at lead nurturing generate 50% more sales-ready leads at 33% lower cost. (Forrester Research)
Inbound Marketing Methodology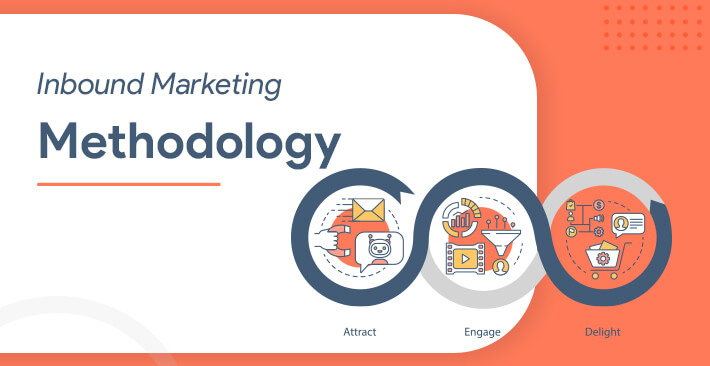 Inbound Marketing Methodology includes 4 steps to transform strangers into visitors and then into leads, customers, and finally into brand ambassadors. The steps are the following.
Attract the right people: For this, you have to publish content that is compelling and answers questions that they have.
Convert to visitors: Valuable content along with CTA buttons and optimization of landing pages helps to get the contact details. Case studies and free e-books are great ways to collect contact information.
Lead closing: Once the freebies do their job, it is time to nurture leads, follow up, and use sales tactics to transform information into paying customers.
Turn customers into ambassadors: After you close the sales, keep the customers' attention by delighting them. Keep publishing, and share content so that they understand your products and services better. Delighted customers promote your brand to others as well.
What Expert Says,

Don't just write about your products or services on your blog. That can immediately alienate anyone who isn't already close to purchasing. Instead, invest the time in learning about what your target audience is interested in, and develop content that aligns these interests with what your brand can offer. – Karla Cook, a Senior Manager of the

HubSpot Blog Team
Get a better understanding of Inbound Methodology here… What is Inbound Marketing Methodology? "Inbound Methodology Stages" Explained
Getting Started With Inbound Marketing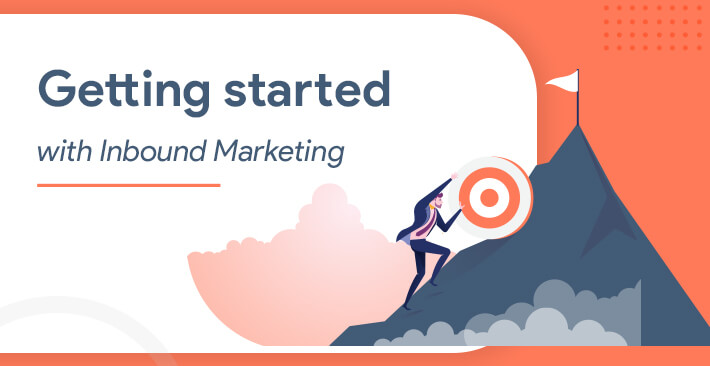 First, identify the target market and create content that appeals to them. Create a compelling, unique story around the problems they face as this ensures their attention. The delivery platform for content can be videos, LinkedIn, Facebook, blogging, Pinterest, and Twitter. Create a schedule to deliver relevant, engaging, and fresh content consistently. This educates the audience so that they can talk about your brand and educate others getting you more reach, leads, brand authority, and more customers.
How to Initiate Inbound Marketing?
Define Your Campaign Goals
When setting the goal make it SMART standing for a goal that is Specific, you can Measure, Attain, and that is Relevant and Timely.
SMART Goals: The Smart goals are the ones that you are able to report on and track so when it is too general it does not work. This helps you to maintain focus when accomplishing the targets.
Define Your Buyers Persona
Segment the buyer persona to tailor the promotional message so that visit-to-lead conversions, click-through rates, and similar marketing metrics are successful. You are able to establish an offer based on their needs.
Persona Development Checklist: Here is a checklist for the brands and their customers when setting up a new campaign as an example.
Identification of the philosophical, internal and external problems of the customer
Plan for the customer to win
Brand positioning to guide customers in the right direction
Help customers imagine success
Identified consequences for the customers to avoid
Resources for Persona Development
Example,
Create the Conversion Path: This makes people visit your website so that you can convert them to leads. Call-to-action is the first aspect, the first point of contact for someone to connect around the offer you are making. Its language should be similar to that of the offer and place it on the homepage to help visitors find it easily. The CTA text needs to be specific and enticing to make it work and seem attractive enough to click. Make it something that they need to decide right now and in favour of the business.
Develop a Lead Generating Offer: Find a proposal that attracts customers and makes them give over phone numbers and emails to you. Such a lead magnet compels the customers to come to the business. You need to give them a compelling reason to provide their phone number, email, and first and last name. Valuable content always works such as discount codes or free eBooks. What works for you depends upon the particular target market, the needs of the customers, and their preferences. Market research is the key.
Create a Landing Page that Converts: Clear CTA is what makes a landing page succeed. You have to be precise regarding your requirements from the site visitors, and what they have to do with CTA like, get started, buy now, download, book demo, or start a trial. The important thing is to be direct and clear. Testimonials are vital as this helps to build trust and increases your reliability. A popup screen or thanks page should express gratitude when visitors sign up or respond positively to CTA.
Produce incredible content: This forms the core of an effective marketing campaign as this way you can get the message out into the world. High volume does not help unless the content is relevant, well done, and compelling. Long-form and blogging content launches marketing content. This way the customers get what they want and boost the organic rankings for your business. With the right SEO strategies, the content attracts prospects to your website.
Nurture and Maintain Relationships with Conversions: Only converting people towards your way of looking at things is not enough you have to nurture the relationship with the leads as well. Marketing automation refers to the tactics and software to nurture your prospects with highly useful, personalized content so that the leads turn into customers. You can use content like blog posts, case studies, eBooks, and white papers to create ongoing relationships. These are educational and free offers for readers.
Measurement & Reporting: Make sure that the marketing plan is working and is on track with proper measurement and reporting programs in place. Study findings in real-time and long-term to get a full picture. Daily, monthly and weekly analytics reporting helps you notice changes to campaigns and landing pages both bad and good. Monitoring should contain all metrics to connect to the original business SMART goals. Analytics like organic ranking, traffic growth, qualified lead percentage, email engagement, and form submissions helps you to decide the pace to set.
Pro Tip:

The world of digital marketing is ever-changing — businesses constantly need to ensure their digital strategy remains relevant to their target audience. – (Kristen Baker, an Associate Content Strategist at HubSpot)
Inbound Marketing Tools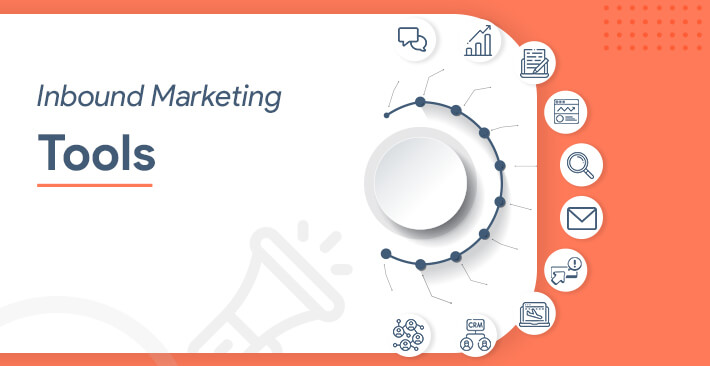 SMO Tools
Inbound.org: this news platform having a community base allows you to search for particular content. It uses topic tags pre-selected for the users to follow and creates a custom content feed. This allows marketers to find jobs inside their community. Users search and filter through databases based on category, keyword, location, or plain searching.
BuzzSumo: This analytics tool for social media allows users to analyze or find the best available content in a particular niche. This way you can improve influencer marketing and outreach by searching key influencers related to any topic, follow them right here. Users can export results in the form of an Excel file or CSV for analysis.
HootSuite: this tool for content marketing helps to launch marketing campaigns and manage social networking sites. This has a social networking dashboard where users can schedule updates and collaborate for media channels, and track industry trends and campaign results so that they are able to adjust strategies as per the project requirement.
About 3 billion people on social media globally understand how to market their brand or business on various social platforms which is an integral part of success achievement. Explore here platform-wise social media statistics brought to you by Hubspot.
Content Creation and Publication
Content marketing is for creating and sharing relevant well-written, downloadable, and visual media so your target audience can learn about your brand, expertise, and products or services. These Content marketing statistics inform your strategy and provide insight into the ways other content marketers are solving the pain points of their target audience and generating leads.
Converting Prospect
Hotjar: Marketers need to test the user experiences as this helps to drive appropriate clicks. Simple things such as the placement of the CTA button or some colour scheme might kill the ability of the content to promote conversions. This tool provides actionable insights towards aspects that draw the attention of the visitors.
LeadFeeder: This tool gives granular visitor views with a detailed breakdown of the companies they work for, the point of entry on-site, time spent, and the point of bouncing back. This tool gathers the segmented information using Google Analytics data and pushes this to CRM that you choose. It clues you to qualified prospects immediately.
Optimizely: If you are not comfortable working with codes, this is the tool to use. It has a visual editor that you can use to make any changes you want by clicking and not coding. Use this to create webpage variations. It helps you to track the response of the customers to various versions. This allows you to realize what the target audience wants.
Lead generation is how your business attracts and converts those prospects who are interested in your brand, products, or services. It's an integral part of every consumer's journey to becoming a customer. With lead generation statistics, you'll discover how other marketers are using the process to reach their goals related to converting more prospects and leads into paying customers.
Conclusion
For any successful inbound program, tools are necessary. With a variety of options available, you are free to test and explore these to realize the remarkable benefits for your small-scale business. Most offer a forever-free solution or free trial so the associated risks of use are low. These tools supercharge marketing campaigns once you command a grasp of the essential inbound principles and key objectives of the buyer's journey.
Then, what are you waiting for? Get in touch with Inbound Marketing Agency.